22 Of The Best Mental Health Podcasts
Mental Health is such an important part of well-being health! Here I have listed some of the best mental health podcasts to achieve a happy and peaceful mind! Ranging from different struggles, races, and more : )
5 Of some of the best mental health podcasts from Self.com: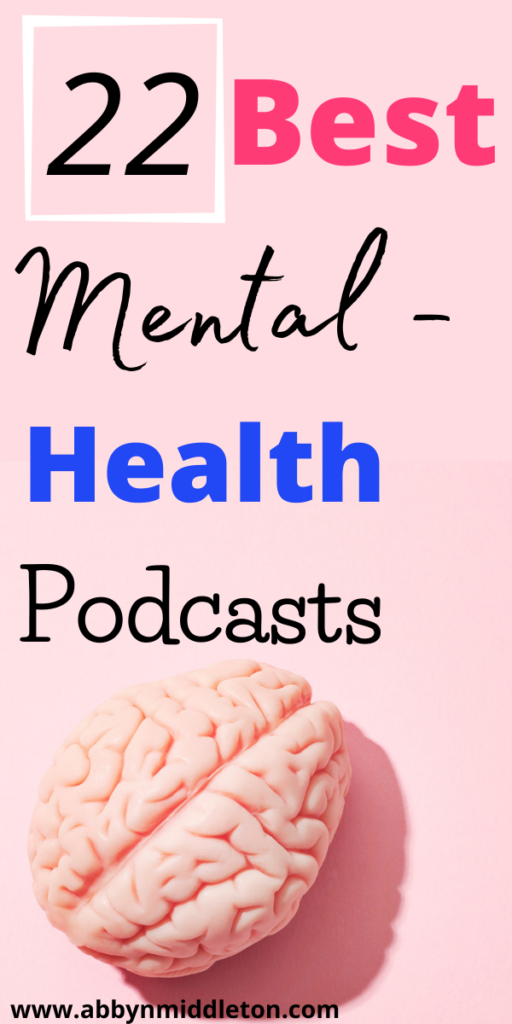 1. Dear Therapists
Therapists, advice columnists, and authors Lori Gottlieb, LMFT, and Guy Winch, Ph.D., come together in this ultimate fly-on-the-wall therapy podcast. In each episode, Gottlieb and Dr. Winch guide a guest through a personal challenge, providing insight and actionable advice. It's a mix of Gottlieb and Dr. Winch talking directly with the guest and conferring with each other behind the scenes, which allows them to go more in depth than they would in a typical therapy session. After, they bring their guests back to discuss how they applied the guidance to their life (and how it went). (Source)
2. Where Should We Begin?
Where Should We Begin? is a relationships podcast first and foremost, but it naturally has a ton of overlap with mental health. You can listen in as therapist Esther Perel, LMFT, counsels real couples through their problems. The couples talk through issues like the impact mental illness has on relationships, infidelity, polyamory, parenting, divorce, and more. Oh, and recently, plenty of content around how the pandemic and lockdowns have made everything more complicated. (Source)
3. Ten Percent Happier With Dan Harris
This franchise started with a book by Dan Harris, a self-described meditation skeptic turned believer, and has since spun off into a meditation app and this podcast—all designed to help out people who also have their doubts about things like meditation. The show isn't all about meditation, though. It touches on a wide range of mental health topics, like social anxiety, compassion, productivity, relationships, and happiness, with the help of leading researchers. (Source)
4. Dear Sugars
SELF senior commerce editor Lori Keong shouted out this advice podcast as something that helped soothe her earlier in the pandemic. "As someone who loves therapy and reading advice columns, I appreciate that all of the episodes involve people getting advice about how to navigate conflicts and issues," she previously wrote. "Cheryl Strayed is one of the hosts and the show covers everything from body image to relationships to more existential questions about finding meaning in your life and work." (Source)
5. Unlocking Us With Brené Brown
Brené Brown, Ph.D., launched this podcast right at the end of March of last year—meaning, right at the beginning of the pandemic, when many of us needed help dealing with an onslaught of uncomfortable emotions. At its heart, the podcast is about connection and all the messy emotions and experiences that make us human, covering anything from using joy as an act of resistance to dealing with shame while holding yourself accountable. The guest lineup is no joke, either. So far Dr. Brown has spoken to fascinating mental health researchers as well as public figures like Joe Biden, Barack Obama, Dolly Parton, Laverne Cox, Reese Witherspoon, Kerry Washington, and more. (Source)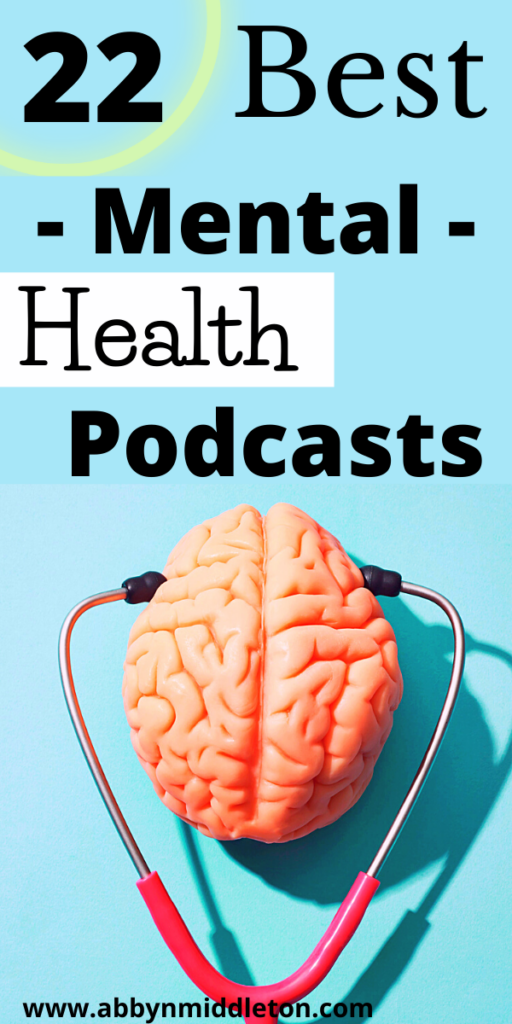 5 Of some of the best mental health podcasts from Prevention.com:
1. Mental
If we can end the stigma that plagues discussions around mental health and replace it with honest and compassionate dialogue, we can find better ways to support ourselves and each other—and that's what Mental aims to do. The U.K.-based, award-winning podcast is hosted by model and writer Bobby Temps (who "lives and thrives by managing his own mental health"), as well as Danielle Hogan, a personal coach and Youth Mental Health First Aid instructor. Each week they interview special guests and share statistics on various aspects of mental health in order to help people better understand different conditions and triggering situations, such as isolation, trauma, burnout, and grief. (Source)
2. Therapy For Black Girls
For some of us, it's time to shed the "strong Black woman" persona and acknowledge that it's okay to seek support. That can be tough, since affordable mental health resources that center the Black experience is still a developing movement. In that regard, clinical psychologist Joy Harden Bradford, Ph.D., has created an amazing online space for BIPOC women to explore their mental health and personal development within an engaged community. On her podcast, she digs into various topics with other mental health experts, including meditation, affirmations, relationships, astrology, and even video games. (Source)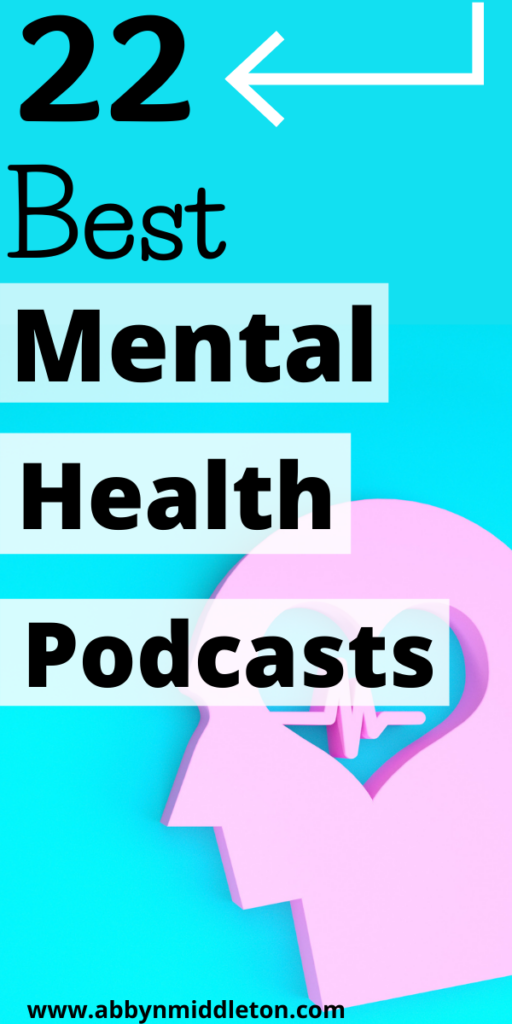 3. Not Another Anxiety Show
Kelli Walker, R.N., M.S.N., is a nurse and certified health and wellness coach who suffered from panic attacks, anxiety, and agoraphobia (an anxiety disorder that makes people fearful of particular places and situations). Things didn't start changing for her until she hit rock bottom and decided to find what could "cure" her. She found that there isn't one cure-all supplement, method, or trick that would solve her problems. Instead, she discovered that "moving through anxiety is an inside out transformation" and that it's not necessarily about "doing the 'right' thing." On her podcast, she talks with other experts about the complexities of anxiety and how to slip out of its grip. (Source)
4. TherapyLab
As someone who has been in therapy since she was 17 and has studied psychology for years, Sheri Jacobson, Ph.D., is passionate about advocating for affordable and accessiblemental health care and resources in the U.K. On her podcast, she has open and honest conversations with people from all walks of life who have overcome various obstacles through therapy, including depression, anxiety, eating disorders, and grief. Jacobson hopes that others will tune in, feel renewed hope, and maybe even find some inspiration. (Source)
5. Between Sessions
This show is hosted by the co-owners of Melanin and Mental Health, Eliza Boquin and Eboni Harris, both of whom are BIPOC therapists (Boquin, Afro-Latina and Harris, Black). On their podcast, they often talk with other professionals about how to break down barriers to treatment that affect many marginalized communities. You'll also find episodes that discuss developing self-care practices in racial justice work, boundary setting, relationships, and even tips for therapists who are growing their own private practice. (Source)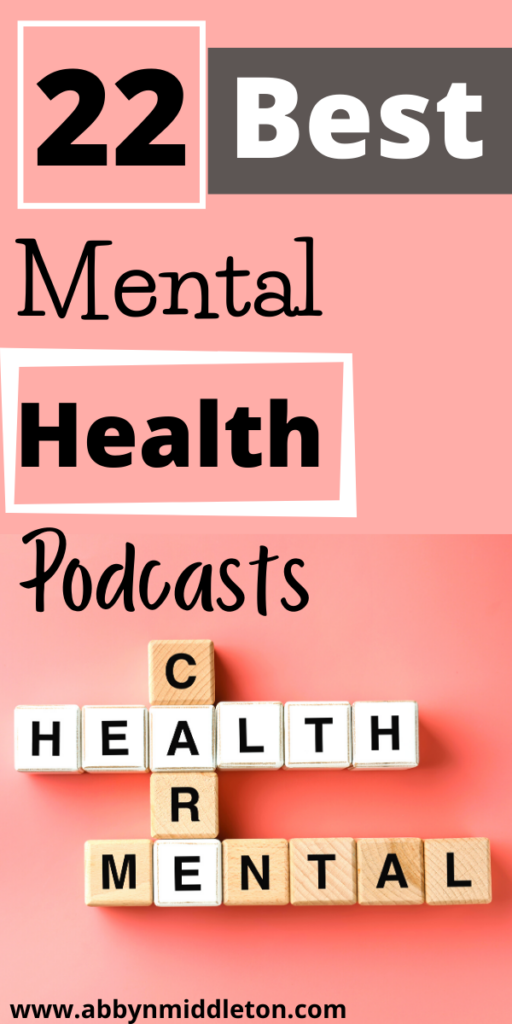 6 Of some of the best mental health podcasts from Parade.com:
1. The Hardcore Self Help Podcast
Hosted by psychologist Robert Duff, also known across social media as Duff the Psych, this show covers "mental health for real people." He talks about depression, anxiety and trauma from his professional perspective in an approachable way that makes you feel heard. A recent episode debunked the misconception that many people feel they aren't "bad enough" to do therapy, which hit so close to home for me that it stung. Although many of these mental health podcasts include disclaimers about seeking professional advice, I particularly adore Duff's acknowledgement that many of these topics may be tough, so it's fine for listeners to skip an episode if needed, but he also challenges them to be brave while consuming the content they need to hear. (Source)
2. The Struggle Bus
Co-hosts Katharine Heller and Sally Tamarkin talk about mental health, self-care and "just getting through the damn day." Two good friends, they also chatter about pop culture, daily life, work, family, and feelings in general, which makes the episodes fun and conversational. The intro song invites you to "climb aboard the struggle bus," and what could be better than that? Each episode, they answer listeners' questions about self-care, relationships, feeling broken and being stuck in a rut. Although the show ended in late 2020, the nearly 200+ episodes make a worthy listen for those in search of the best mental health podcasts. (Source)
3. By The Book
In this podcast co-hosts Kristen Meinzer (formerly Gretchen Rubin's producer) and Jolenta Greenberg live according to a self-help book for two weeks, and it's both helpful and hilarious. In fact, not long ago in August, they started a spinoff podcast called We Love You (And So Can You)—there's a bonus 11th podcast for you—that coaches one listener per episode through a life problem based on those self-help books and what they learned. Learn more about wellness practices, creative activities, media consumption and gratitude habits that can set you in the right direction. Plus, Meinzer is a keynote speaker at She Podcasts Live in Atlanta (my hometown) this weekend, October 11-13, so I'm excited to learn more about the health and wellness, self-care and mental health podcasting world. (Source)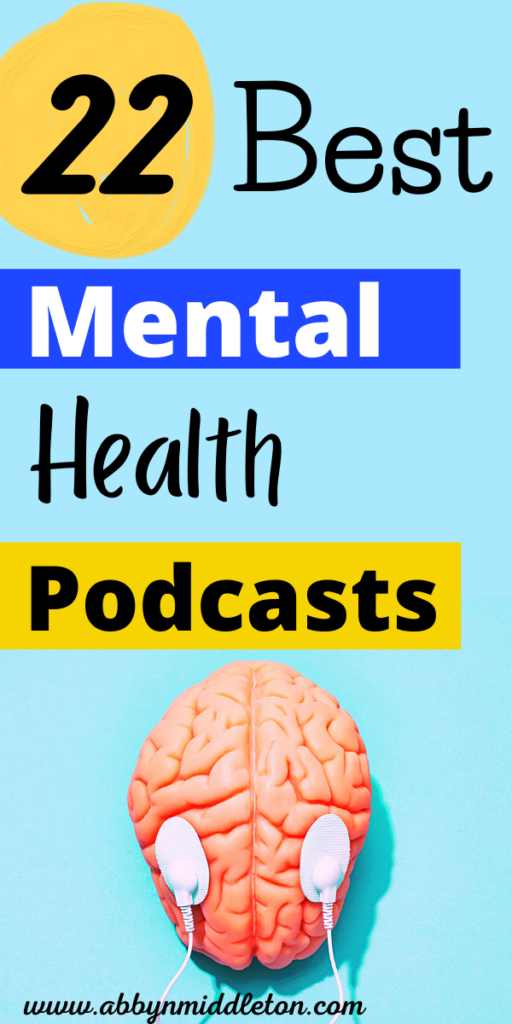 4. The Mental Illness Happy Hour
Another frequent chart-topper, rightfully so, is this one, which explores mental illness, trauma, addiction and negative thinking. Comedian Paul Gilmartin hosts the show and interviews comedians, actors and doctors who talk about specific topics such as narcissism, childhood emotional neglect and social media. One of my favorite recent conversations is with Caitlin Doughty, an innovative mortician in Los Angeles known everywhere online as @TheGoodDeath, who speaks on the show about her fascination and fear of death, her battles with anxiety and the problems around workaholism. (Source)
5. Gretchen Rubin's Happier
If you're looking for the lighter side of conversation, head to the Happier podcast, which plays on Rubin's best-selling books The Happiness Project, Happier at Home and Outer Order, Inner Calm. You'll find talks with big names such as Malcolm Gladwell, Rachel Hollis and Marie Forleo, who are some of my main positive-thinking heroes. It's fun to listen to Gretchen's practical advice about happiness and habits and then hear quips from her sister Elizabeth Craft, an L.A. writer and producer who lovingly calls Gretchen her "happiness bully." (Source)
6. The Hilarious World Of Depression
This podcast has long topped the charts for health and lifestyle podcasts as a quality mental health show, often described as part-comedy/part-therapy. Created by public radio host John Moe, it connects conversations about depression with humor and features big-name Hollywood stars such as Mara Wilson, Andrew Zimmern and Neko Case. A member of American Public Media, the show is funded by MakeItOK.org, a campaign to reduce the stigma of mental illnesses. Most of all, I love that the show and the funders behind it are insistent on encouraging open conversations and blasting open misperceptions of mental illness. (Source)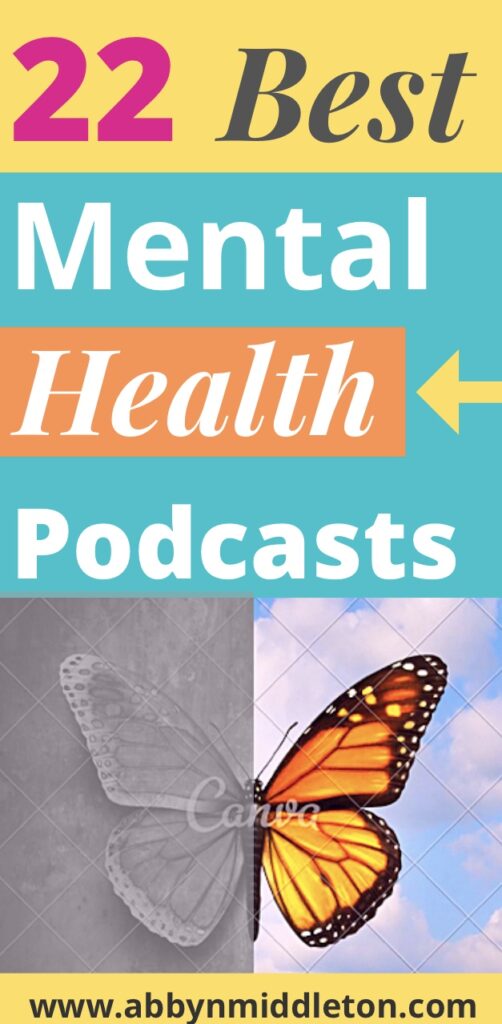 6 Of some of the best mental health podcasts from Thegoodtrade.com:
1. The Lavendaire Lifestyle
We subscribe to The Lavendaire Lifestyle podcast for its empathetic tone, knowledgeable guests, and conversations about mental wellbeing. Hosted by YouTuber and entrepreneur Aileen Xu (don't miss her channel), this podcast is both intimate and inspiring. While it covers a range of personal growth and lifestyle design topics, we love the relatable episodes about mental and emotional health. (Source)
2. Celeste The Therapist
Celeste is a therapist from Boston (LMHC), and her goal is to help listeners escape negative thought cycles. She believes perspective is everything, and that sometimes we just need someone to help us shift our view, to help clear the lens. That's why she started Celeste The Therapist, a twice-weekly podcast with interviews, empowering messages, and practical tips for overcoming mental hurdles—because therapy is not always accessible, and sometimes a podcast may be the only option. (Source)
3. Terrible, Thanks For Asking
A podcast that somehow makes us laugh and cry at the same time, Terrible, Thanks For Asking is an invitation, a challenge to listeners to answer the inevitable "how are you doing?" question honestly. The show host, Nora McInerny, began talking and writing about mental health after her partner died from brain cancer. She now guides others through life's most challenging seasons—everything from death and divorce to anger and jealousy. (Source)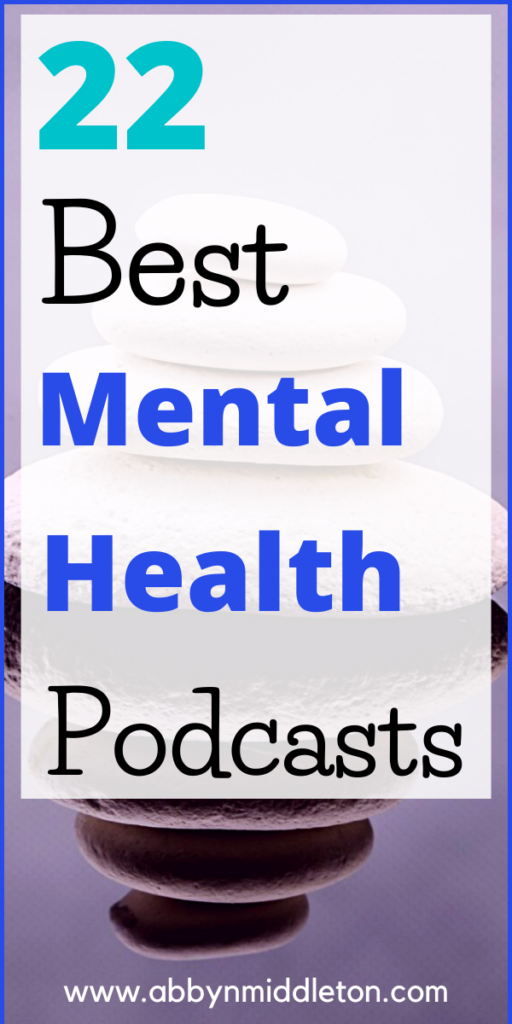 4. The One You Feed
There are two wolves living inside each of us—one is a good wolf and one is a bad wolf. The one who wins is the one you feed.
The One You Feed podcast is about learning to feed your good wolf and learning how to change your relationship with your thoughts. Hosted by behavior coach and author Eric Zimmer, this podcast is teeming with quality conversations about creating a life worth living. (Source)
5. Stories Of Stigma
The Stories of Stigma podcast is removing the shame and silence associated with mental illness in South Asian communities. Hosted by the MannMukti organization, a website with mental health resources for South Asians, each episode has the same mission: to eradicate taboos associated with mental illness. Discussing topics through open dialogue and interviews, listeners can anticipate conversations with health care professionals about everything from anxiety to navigating the world of therapy. Stories from those with lived experiences round out each season. (Source)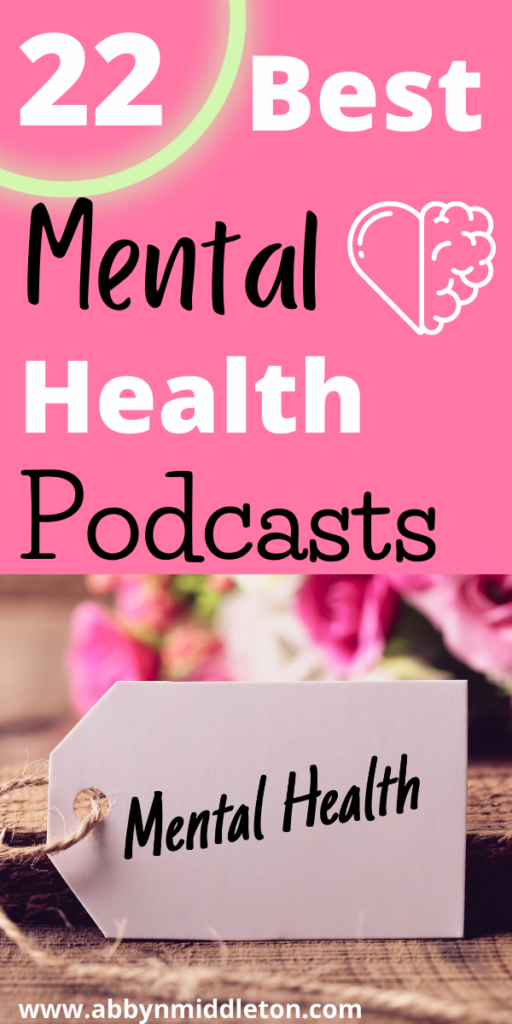 6. Latinx Therapy
Hosted by Adriana Alejandre, LMFT, LatinX Therapy is a weekly podcast that discusses mental health topics related to the Latinx community. With interview-formatted episodes featuring mental health professionals, writers, entertainment figures, and more, this show is successfully demystifying all the stereotypes and stigmas associated with mental health in Latin culture. We especially love that episodes air in both English and Spanish. (Source)
I hope I helped you find "22 Of The Best Mental Health Podcasts" New to abbynmiddleton.com? If so, check out my latest post on "What Beauty Products Should Every Girl Have?" Stay tuned for new posts every week! 🙂