70 Best Beneficial Weight Loss Podcasts!
Looking for tips and tricks for weight loss? Well you've come to the right blog. Here I have listed some of the best beneficial weight loss podcasts for your journey. Ranging from:
-Motivation
-Tips & Tricks
-Exercise
-Eating the right foods
-Mental Health
-Overcoming Issues
-Health Issues
-Science of weight loss
-And more! Let's get started : )
25 Of some of the best beneficial weight loss podcasts from prevention.com: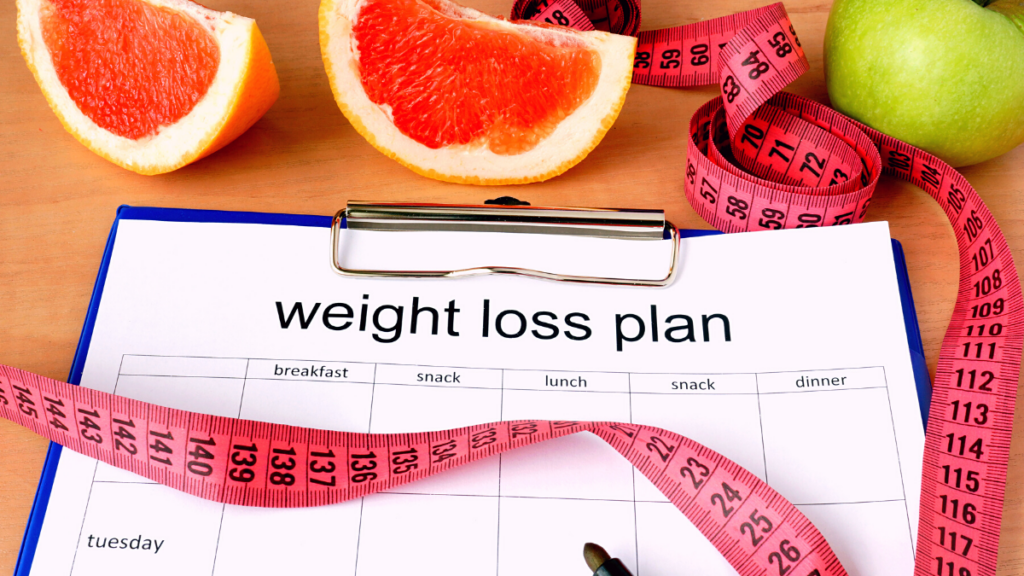 1. Science Vs
If you've ever wondered whether essential oils can really cure your migraines or if the 7-minute workout is actually effective, then Gimlet Media's spunky Science Vs is for you. In each episode, host Wendy Zukerman tackles a hot topic and breaks it down, providing science-based facts so you can form an educated opinion. (Source)
2. Food Psych Podcast
Food Psych Podcast, hosted by Christy Harrison, RD, MPH, CDN, aims to breakdown women's disordered relationships with food, body image, size acceptance, and more. She opens up about her own journey with disordered eating and offers tips to help others improve their relationships with food and body image. Harrison also calls out the fad diet and weight loss gimmicks that fuel the diet culture in America. (Source)
3. Elevated with Mara
If you're ready to get serious about fitness but need a little nudge, then Elevated with Maramay be a good place to start. Hosted by ABC news correspondent Mara Schiavocampo, the 30-minute podcast discusses health and wellness topics—like staying mindful during the holidaysand reinventing yourself at any age—in an approachable, interesting way. Schiavocampo draws on her own journey of losing 90 pounds after struggling with her weight for many years. (Source)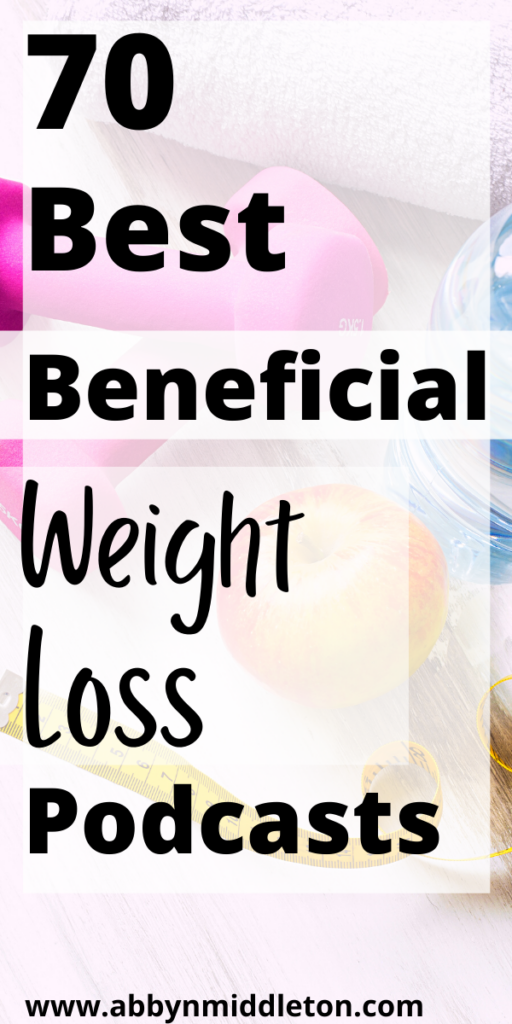 4. Ali on the Run
Whether you're an avid runneror just starting out with dreams of running a marathon, you'll find Ali on the Run both useful and inspiring. Host Ali Feller sits down with everyday runners, professional marathoners, and entrepreneurs in the running world to learn what has driven them and glean some applicable life lessons. (Source)
5. Optimal Health Daily
The overwhelming amount of health and wellness content out there these days can be hard to sift through. If you'd like your health news a little more curated, then check out Optimal Health Daily, which scours the web for the best blog content, then reads it (with author permission). They address the latest health trends and your most pressing questions on topics like intermittent fasting, flu vaccinations, flossing, and more. (Source)
6. Hurdle
In each episode of Hurdle, host Emily Abbate chats with someone who has overcome an obstacle or tough times by incorporating wellness into their lives. Guests have included the co-founder of Headspace, the creator of TRX, magazine editors, and athletes, who share valuable insight into how they've overcome hurdles in creative ways, from meditation to cycling in the Swiss Alps. (Source)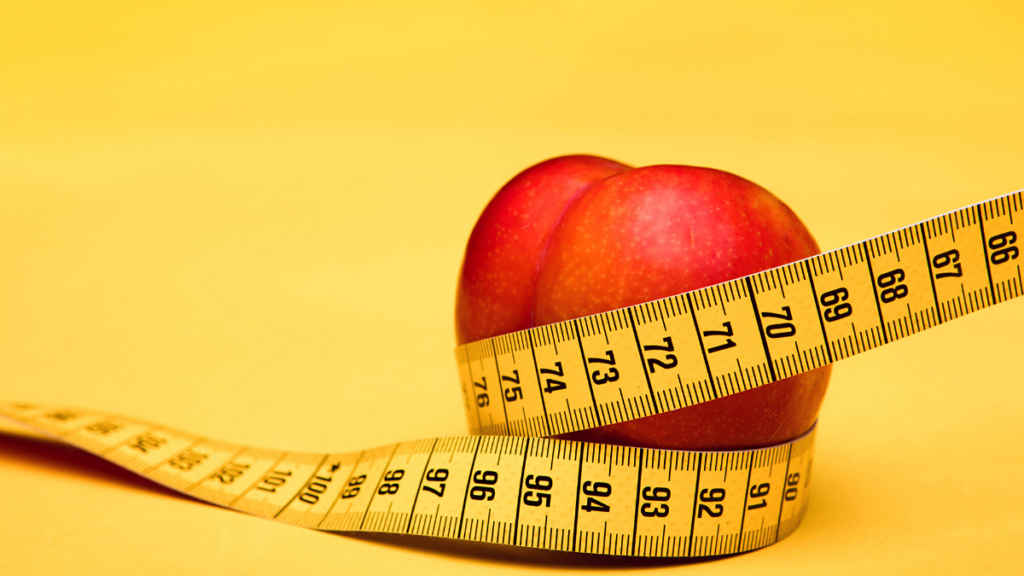 7. Modern Love
While not a traditional health and fitness podcast, the New York Times column "Modern Love" is an excellent choice for those interested in mental health and the complexities of interpersonal relationships. For its podcast format, the heart-wrenching personal essays are read by celebrities and delve into real human stories—sometimes heartbreaking, sometimes funny or uplifting—about experiences like grieving a loved one or online dating. (Source)
8. The Rich Roll Podcast
For some serious health and fitness motivation, who better to inspire than an ultra-marathoner like Rich Roll? Featuring intimate, intense conversations (not interviews, he insists) with health experts, nutritionists, and even artists and entertainers, the podcast seeks to empower listeners to "unleash your best, most authentic self." (Source)
9. 10% Happier with Dan Harris
What happens when you have a panic attack live on Good Morning America? For ABC newsman Dan Harris, he turned—skeptically—to meditation. In the podcast, he interviews executives, musicians, and even a former Guardian Angel to learn about what drew them to meditation, what their own practices look like, and whether it's helped them become a little happier. (Source)
10. TEDTalks Health
TEDTalks are known for providing big ideas in short timeframes, and the TEDTalks Health podcast curates some of the best health-related talks from their conferences and events. One episode dives into a fascinating explanation of how cancer cells communicate; another highlights a program that trains grandmothers in Zimbabwe to treat depression. Each enlightening episode is brimming with ideas to inspire and uplift. (Source)
11. The Mental Illness Happy Hour
With an eye toward the high rates of depression and addiction within the creative community, comedian Paul Gilmartin interviews comedians, artists, writers, friends, and doctors about their experiences to normalize and de-stigmatize mental illness. For those who struggle with a mental illness, The Mental Illness Happy Hour is a space for people to openly discuss fears and traumas they don't feel comfortable discussing anywhere else. (Source)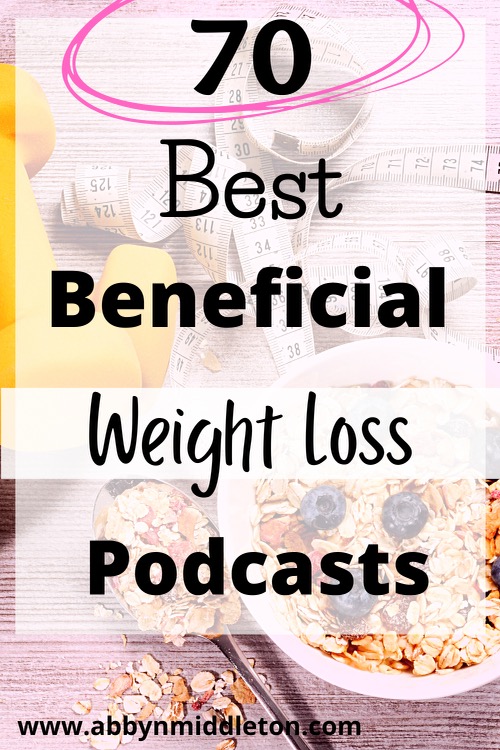 12. Sleep With Me
Think bedtime stories are just for little kids? Think again. Inspired by his own childhood insomnia, host Drew Ackerman (also known as "Scooter" to his listeners), started the Sleep With Me podcast, in which he tells long, meandering stories that are funny and interesting, but designed to lull you to sleep. Considering the podcast has been going strong for six years now, it's clearly helping people catch their Zzz's. (Source)
13. The Wellness Mama Podcast
As most moms know, trying to balance motherhood with fitness and self-care (and, well, everything else) is challenging to say the least. That's why Katie Wells—host and founder of popular mom blog Wellness Mama—started a podcast to share tips for healthy eating, exercise, stress, sleep, and more, all while managing life with kids as well. (Source)
14. Nutrition Matters
With an emphasis on creating positive relationships with food, host Paige Smathers, a registered dietitian and nutritionist, interviews experts as well as folks who have overcome eating disorders, weight struggles, and more. You'll get helpful, actionable advice on all things nutrition, like how to maintain a healthy relationship with food through the holiday season and how to feel happy during your health journey. (Source)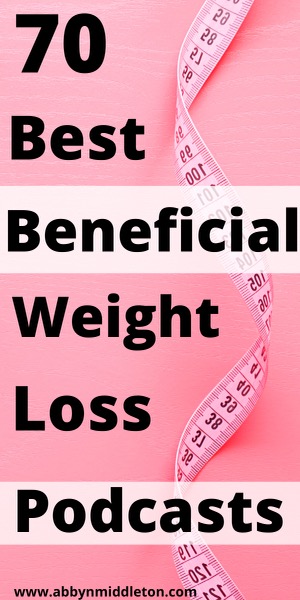 15. The Nutrition Diva's Quick and Dirty Tips for Eating Well and Feeling Fabulous
If you want to pack in a short podcast rather than commit to hour-long shows, then check out The Nutrition Diva. In bite-sized, 10 minute episodes, Monica Reinagel, a licensed nutritionist and culinary school grad with an MS in human nutrition, addresses the science behind the latest health trends, like mushroom coffee, and offers simple tips on how to guard against common illnesses, increase your intake of certain nutrients, and more. (Source)
16. The Dumbbells
This is a comedy podcast for people who like fitness (or is it a fitness podcast for people who like comedy?). Either way, hosts Eugene Cordero and Ryan Stanger—improv comedians with professional fitness backgrounds—take a refreshingly lighthearted approach to wellness. They manage to be both entertaining and motivating at the same time, delivering useful information without sacrificing their fun tone. (Source)
17. Found My Fitness
For those interested in the scientific links between diet and health, tune in to the Found My Fitness podcast. With a PhD in biomedical science, host Rhonda Perciavalle Patrick aims to challenge the status quo while promoting wellbeing by using cold hard science. She interviews experts on fascinating topics like how Alzheimer's disease could be reversed and whether the keto diet can increase lifespan. (Source)
18. The Food Heaven Podcast
You can tell from their conversations that Food Heaven Podcast hosts Wendy and Jess are best buds IRL. As registered dietitians with master's degrees in nutrition and certified diabeteseducators (yes, both of them), they know their stuff when it comes to healthy eating and bring that wealth of knowledge to their weekly podcast in the form of healthy living tips and interviews with experts. (Source)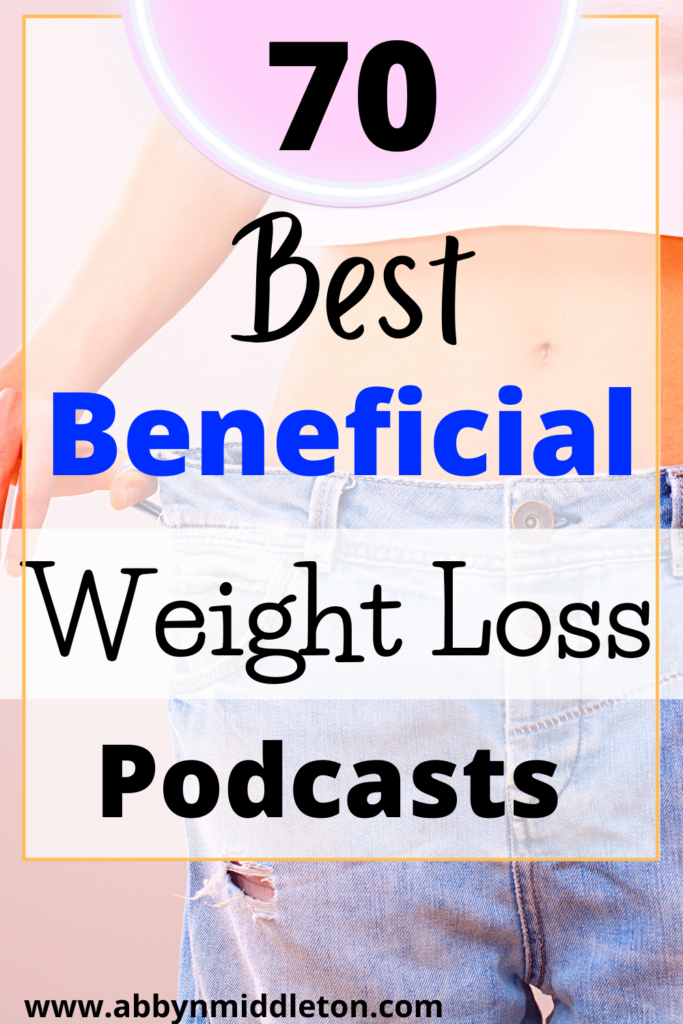 19. All About Fitness
Calling all fitness nerds! If you want to hear experts and researchers weigh in on everything from the importance of fascia to how the fitness landscape is changing, then this is the podcast for you. By focusing on both the business of fitness and the science behind it, Pete McCall gives a true behind-the-scenes look at the world of fitness. (Source)
20. Bulletproof Radio
Whether you take your coffeeblended with butter or not, Bulletproof Radio from tech entrepreneur and biohacker Dave Asprey is worth a listen as he takes listeners along on a journey of upgrading the human body through the use of technology. Speaking with a range of guests from CEOs to scientists, Asprey explores intriguing ideas like living longer and pushing the boundaries of conventional medicine with technology. (Source)
21. The Fat-Burning Man Show
The Fat Burning Man Show may seem a bit gimmicky at first, with its claims of teaching listeners to drop fat without giving up delicious food or hitting the gym six days a week. But host Abel James simply promotes clean eating, without starving yourself or counting calories, and at the same time, sheds light on the health industry and how deceptive advertising and marketing tactics continue to prolong the obesity epidemic. It's fascinating stuff. (Source)
22. Marathon Training Academy
Have you ever dreamed of running a marathon? The Marathon Training Academypodcast offers stories of people who have gone the distance, as well as practical, real world advice to "unlock your potential to master marathon training and life." Host Angie Spencer is a coach, marathoner, and registered nurse who explains how to go from couch to marathon and shares actionable tips for pacing yourself. (Source)
23. Ashtanga Dispatch
Calling all yogis! Host Peg Mulqueen, who has a master's in psychology and two decades of yoga practice under her belt, talks with a range of Ashtanga yoga teachers and students about their practices, ranging from deep, philosophical conversations to the science behind yoga poses. (Source)
24. Meat Athlete
Ultrarunner, cookbook author, and vegetarian Matt Frazier wants to dispel the notion that all serious athletes must eat meat. Without being sanctimonious, he chats with fitness experts about the benefits of a plant-based dietand how it can promote weight loss, boost your speed and energy levels, and more. (Source)
25. Move Your DNA
Biochemist, author, and podcast host Katy Bowman is a leader of The Movement Movement, which claims our society has become too sedentary and people should move more, and the Nutritious Movement, which advocates for not only overall movement, but also a focus on moving our individual parts, from the head to the toes. Bowman's conversations, which touch on topics like breathing, the power of gardening, and better sleep habits, will inspire you to move more every day in surprising ways. (Source)
BONUS! Here's a video on weight loss motivation and the mental breakthrough on it:
25 Of some of the best beneficial weight loss podcasts from shapescale.com:
This is a top pick for us simply because every episode is pretty fascinating to listen to. The host of the show and founder of the Bulletproof movement Dave Asprey has a history of being somewhat of a fanatic when it comes to figuring and exploring new ways to bring the human body to its ultimate potential. In his search for supreme functionality, Dave has interviewed MDs, biochemists, Olympic nutritionists, and meditation experts.
Although this might not be considered a "fitness podcast" his in-depth review of new tech and health methodology, is appealing to anyone interested in the fitness game. (Source)
Rich Roll could be considered the ultimate Jack of All Trades when it comes to health and fitness. Being an ultra-athlete, best-selling author, and self-proclaimed wellness evangelist Rich definitely has some solid advice to offer. He also has some really great guests on the show, where they really dig in deep into the topic at hand. With the average episode lasting over ninety minutes, this is a fantastic show to listen to while at the office or at the gym. (Source)
I don't know who this Ted guy is, but he is pretty great at this podcast thing. Okay, in all seriousness TED Talks Health is a great show that you will not regret subscribing to. If you like a good TED Talk, then you will love this podcast. From way-new medical breakthroughs to smart daily health habits, doctors and researchers share their discoveries about medicine and well-being onstage at the TED conference, TEDx events and partner events around the world. (Source)
I like to consider myself a casual runner. As in if I had to do a light jog to catch my train I wouldn't be 100% winded. However, when it comes to getting to that next level of running. That half-marathon, full marathon territory it can be a little daunting. That's why the Marathon Training Academy podcast has been a go-to listen, that will help prepare you to cross that finish line. With show host and registered nurse, Angie Spencer guiding you through the ups and downs of marathon training logging those miles won't be that bad after all. (Source)
This is a bit of a new health and fitness podcast on the block. However, I am hooked nonetheless. Diet starts tomorrow is a realistic take on the somewhat hyper-aspirational realm of all things health, wellness, weight-loss, and fitness. Co-hosted by two wonderfully honest ladies, Aleen Kuperman and Samantha Fishbein. They take a dive into topics like dieting myths, the validity of "wellness", not binging on vacation and speak to the important topic of body positivity. (Source)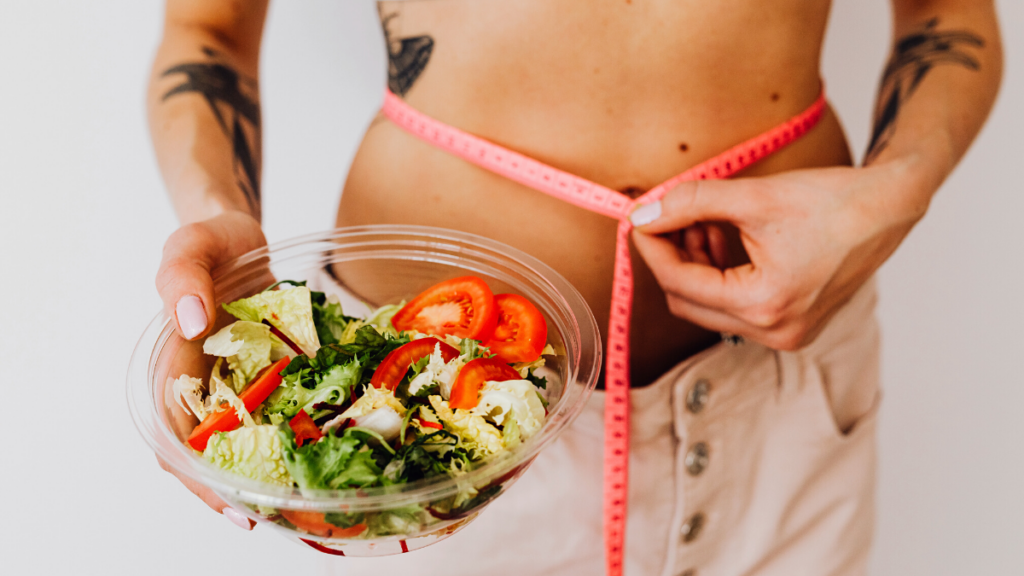 The Hurdle Podcast is not your typical fitness podcast. Hosted by Emily Abbate, this bi-weekly show takes a look the inevitable factor of fitness: the unavoidable hurdles. Everyone from Olympians to casual 5k runners has experienced them. So this podcast, hence the name, sits down with a new quest each episode to dive into their story. It's a great listen if you are feeling stuck in your fitness routine or feel unmotivated to pick your routine back up. (Source)
Into running but your closet isn't overrun with spandex and when people talk about split times you kind of zone out? I'm in the same boat. Which is my go-to running podcast is the Rambling runner. This is a podcast for and about dedicated amateur runners. Those of you who balance our love of running with jobs, families, friends, errands, and all of life's other responsibilities. (Source)
Into Keto? Into a primal look at nutrition, lifestyle, and fitness? I've got the podcast for you. The Primal Blueprint Podcast is a member of the Primal Blueprint family. With a range of books, blogs, nutrition info, food, and much more. The show is mainly hosted by Brad Kearns, a former professional triathlete, and keto advocate.
We actually had Brad on our podcast, 20 Minute Fitness, to talk about how he utilizes the Keto diet to keep up with his highly active lifestyle. (Source)
Join Sam Harris—neuroscientist, philosopher, and best-selling author—as he explores some of the most important questions about the human mind, society, and current events. Pairs great with a strong cup of coffee. (Source)
MindPump aims to expose truth when it comes to health, fitness, nutrition. Co-hosts Sal Di Stefano, Adam Schafer & Justin Andrews take a look behind the curtain on the mythology, snake oil, and pseudo-science that pervades the fitness industry. This trio presents science-backed solutions that result in increased muscular development and performance while simultaneously emphasizing health. (Source)
Host and nutrition diva herself, Monica Reinagel serves up simple, painless ways to upgrade your eating habits. (Source)
If you are looking to build up your running base from the perspective of a complete beginner, then you consider giving this show a listen. Following this 8-week podcast training programme, you can improve your fitness, stamina and overall wellbeing. Simply by pressing play. Pretty impressive. (Source)
This is not your regularly scheduled fitness, nutrition, weight loss podcast. In fact, this show tackles an entirely different beast. The beast of backpacking. With each episode set-up with a beginner backpacker in mind, you learn tips on lightening your load, navigation, and making the most of your time on the trail. (Source)
Okay, well what did you expect? That we weren'tgoing to put our own podcast on this list? All ego aside we do really love our podcast. With each episode being just 20 minutes it's the perfect podcast to fit in your morning commute. We cover topics like debunking the latest fitness trends and talking with fascinating fitness authors, athletes, and podcasters. Along with much more! (Source)
The complicated path of healthiness and motherhood can be frustrating, messy, rewarding, and everything in between. That's why host and founder of the popular blog Wellness Mama, Katie Wells is here to offer a little bit of guidance. Offering tips on nutrition, natural living, and maintaining an active lifestyle while having little ones running around too. (Source)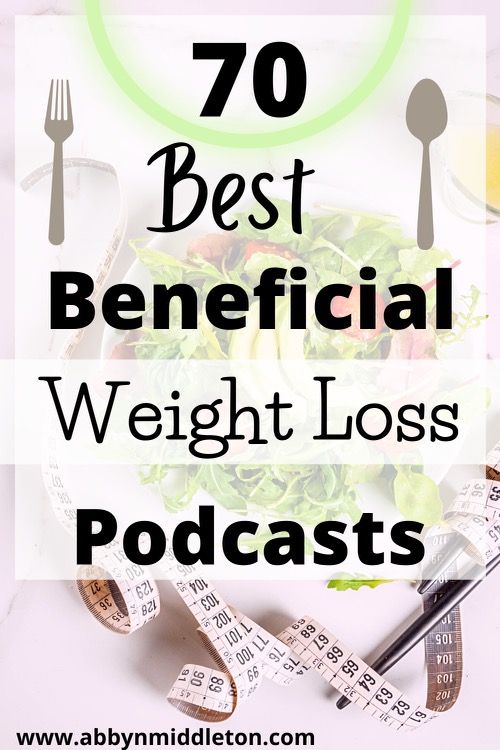 Co-hosts Vanessa and Adam Lambert are long time paleo enthusiasts and former Cross-Fit athletes. Their podcast Bee The Wellness takes a look at alternative paths of wellness and they are not afraid to dig into all kinds of subjects. With episodes centered around functional medicine, yoga, and mental wellness this a great podcast to listen. (Source)
If you are looking for a true no BS approach to fitness then this would be your podcast. Every episode tackles a new topic of health, fitness, or nutrition. With episodes like Everything You Need To Know About Body Weight Training and Simplifying Fitness, Getting Lean and Looking Great. Also, this podcast offers some great insight into launching your own fitness-based business and making it profitable. Consider all the bases covered. (Source)
18. FIT FOR THOUGHT PODCAST
From wearable devices that are redefining the limits of the human body to risk-taking entrepreneurs making an impact on the industry, to practical advice on how to optimize your athletic performance, each episode is packed with insights, tools, and inspiration. This episode airs bi-weekly and packs the perfect punch of science-backed nutritional advice. (Source)
With Ph.D holder Rhonda Patrick hosting the show the Found My Fitness Podcast is solidly based in the science and biology of the human body. Promoting strategies to increase health span, well-being, cognitive and physical performance. (Source)
For more than 3 decades, Marc David has helped millions discover the true causes of their unwanted eating habits like overeating, binge eating, emotional eating and the inability to lose weight. In this unscripted show, Marc coaches real clients using his unique blend of psychology and nutrition. (Source)
This podcast offers a simple to understand deep dive into the complex world of building a body you love and living your greatness. With weekly interviews with leading experts in health and fitness.  Learn proven strategies for optimum life performance, whether it be in the gym or the boardroom. (Source)
Kevin Geary, host and founder of RebootedBody.com, is a weekly show dedicated to helping you finally get a body and life you love. It's best described as the intersection of healthy eating, functional fitness, and behavioural psychology. (Source)
Optimal Health Daily is a podcast created for those looking to improve their lives one step at a time. Bringing you the best content from blogs and other resources and read it to you.  Each episode brings you a reading from a popular blog post or resource–practical and actionable information that has been proven to be worthy of large audiences. (Source)
Master Weight Loss Coach, Corinne, helps you cut through your BS excuses that keep you from losing weight. What makes her an expert? She lost 100lbs after a lifetime of obesity. You'll love her straight talk and how she relates to the REAL struggles like food pushers and what it's like to walk in that gym the first time. (Source)
This podcast explores the intersection of running and mothering. By the authors of Run Like A Mother, host Sarah Bowen Shea, a mom of three and veteran of a dozen marathons, is joined by a rotating coterie of co-hosts and often a guest expert to discuss topics. Ranging from how to reach a big race goal to the value of a best running friend, and everything in between. Training, nutrition, motivation, mental toughness, TMI issues: These mother runners cover it all (and then some). (Source)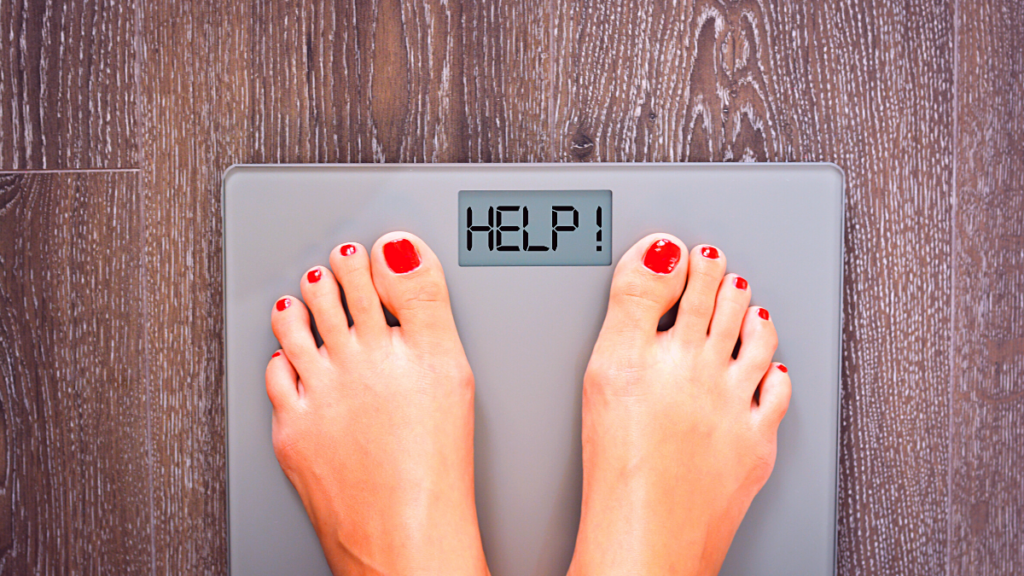 18 Of some of the best beneficial weight loss podcasts from weeditpodcasts.com:
1. The Keto Diet Podcast
Support your low-carb, high-fat life with The Keto Diet Podcast, a fresh take on ketogenic living with Holistic Nutritionist and keto enthusiast, Leanne Vogel of HealthfulPursuit.com. The podcast presents interviews with thought leaders, keto veterans, and exclusive content delivering powerful actions to understanding keto, developing a ketogenic diet that works for you, overcoming daily keto struggles, boosting body confidence, shedding weight, and more. (Source)
2. The Model Health Show
The Model Health Show is a fun, entertaining, and enlightening look at health and fitness. No subject is off limits here! World-renown author and nutritionist Shawn Stevenson breaks down complex health issues and makes them easy to understand and overcome. Whether it's weight loss, chronic fatigue, heart disease, diet, exercise, sex, hormones, sleep problems, or countless other health topics, the insights you get here will help you transform your health and live your best life ever. (Source)
3. The Nutrition Diva's Quick and Dirty Tips for Eating Well and Feeling Fabulous
Eating healthy isn't as difficult (or joyless) as you might imagine. Every week Nutrition Diva, Monica Reinagel, serves up simple, painless ways to upgrade your eating habits. Before you know it, you'll be eating healthier and feeling fabulous! Always on the lookout for the small changes that can make a big difference in your health, the Nutrition Diva sifts through the science and the silliness, separates food fact from food fiction, and offers her unique spin on the art of eating well. (Source)
4. Food Psych Podcast
The Food Psych Podcast has been helping people make peace with food since 2013. Registered Dietitian Nutritionist and Certified Intuitive Eating Counselor Christy Harrison talk with guests about their relationships with food, body image, eating disorders, weight and size acceptance, non-diet nutrition, exercise, body politics, feminism, self-compassion, and self-care – all from a body-positive, Health at Every Size perspective. Along the way, Christy shares her own journey from disordered eater and dieter to food writer and anti-diet dietitian and offers tips to help you accept your body and let go of guilt about food. Food Psych challenges diet culture in all its forms–including the restrictive behaviors that often masquerade as wellness and fitness. The podcast is designed to offer safe and non-triggering support for listeners in recovery from eating disorders, weight stigma, and body shame. Subscribe for new anti-diet inspiration every week, and discover a whole new world of body positivity! (Source)
5. Psychology of Eating
For more than 3 decades, Marc David has helped millions discover the true causes of their unwanted eating habits like overeating, binge eating, emotional eating and the inability to lose weight. In this unscripted show, Marc coaches real clients using his unique blend of psychology and nutrition. Then he peels back the curtain to explain why he asked the questions he asked. Whether you want to transform your relationship with food or learn how you can help others, there's no better place than the Psychology of Eating Podcast, and there's no better way than hearing the stories of real people. Plus, each week you'll also hear from Emily Rosen, Director of the Institute for the Psychology of Eating, with powerful messages designed to inform and inspire you along your transformational journey. (Source)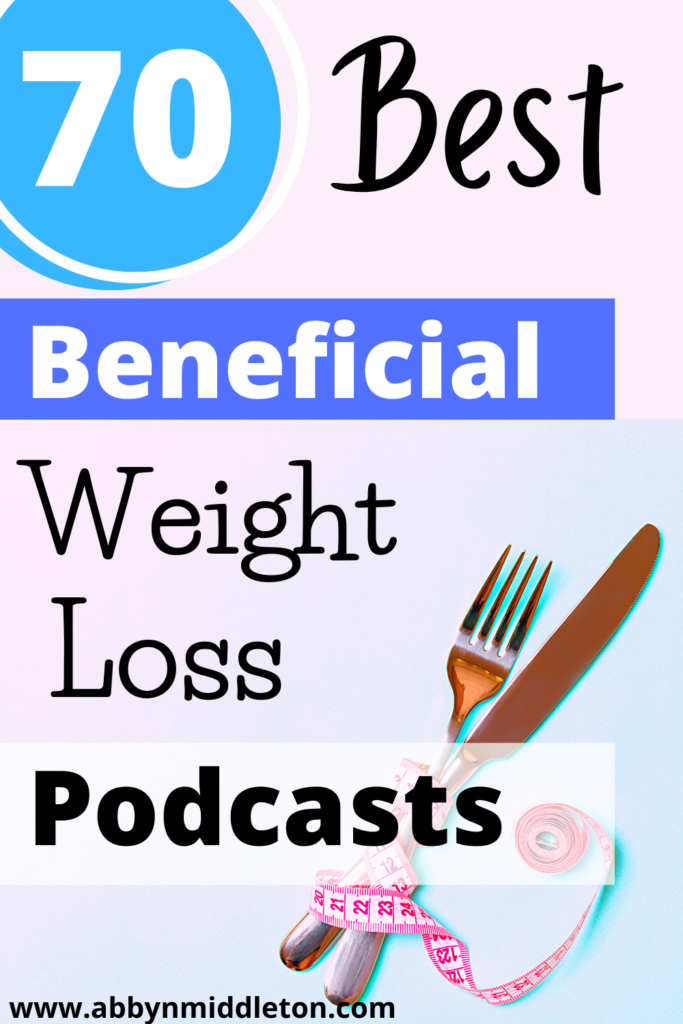 6. Optimal Health Daily
Why bother searching for the best blogs about health and fitness when it can be found and read for you? Think of Optimal Health Daily as an audio blog or blogcast. Optimal Health Daily is a podcast created for those looking to improve their lives one step at a time. They bring you the best content from blogs and other resources and read it to you so that you don't have to waste your time finding and reading blogs yourself. Listen in during your commute, workout, regular routines, or during your downtime 5 days a week and improve your life one step at a time. Each episode brings you a reading from a popular blog post or a resource with practical and actionable information that has been proven to be worthy of large audiences. (Source)
7. No Meat Athlete Radio
The No Meat Athlete Radio shares valuable insights on vegan and vegetarian nutrition, running and training tips, and healthy lifestyle and habit change with well-known guests like Rich Roll, Brendan Brazier, Heather Crosby, Leo Babauta, Rip Esselstyn, Nicole Antoinette, make for an entertaining, informative, no-preach listen. (Source)
8. Elsie's Yoga Class
Elsie's Yoga Class Podcast is an inspiring, spicy, fun, joyful and uplifting live and unplugged yoga classes taught by Pittsburgh yoga teacher Elsie Escobar. Classes range from strong beginners to advanced. They are 1hr or 1hr and 15 min. Depending on the level and length of the individual class they may include all or some of the following: a theme, meditation, pranayama, warm-ups, sun salutations, standing poses, arm balances, hip openers, thigh stretches, backbends, forward bends, cool down poses and relaxation. Remember, the class is live and Elsie is teaching to what she sees. It's designed to include you in the class experience, to participate in deeper ways. This is not a "flow" or "power yoga" class. It includes power and flow, but more emphasis on alignment. You never know what's coming but it always proves to be a blast! Strap on your seatbelts and go for the ride! (Source)
9. The Livin' La Vida Low-Carb Show With Jimmy Moore
Controversial, edgy, straightforward and opinionated — that's what you get from Jimmy Moore and this top-rated podcast about losing weight and getting healthy on the low-carb and Paleo lifestyle. Following his amazing 180+ pound low-carb weight loss success in 2004, Jimmy has been on a one-man mission to tell the whole world what livin' la vida low-carb can do for them. Through his popular blog, book and this show which has surpassed 600+ episodes, he has shown that low-carb living is anything but dead despite what the media and those so-called health "experts" might be saying. Prepare to be enlightened and entertained as Jimmy Moore shares honestly about how low-carb can change your life forever! (Source)
10. Cut The Fat Weight Loss Podcast
Cut The Fat Podcast is dedicated to helping you achieve your weight loss goals using science-based tactics and strategies. It's our mission to help people navigate the oftentimes complex and conflicting information surrounding fitness, weight loss, and health. Besides helping people to achieve their weight-loss goals we also want to help people achieve that goal without having to resort to guilt as a mechanism for motivating yourself to achieve it. In addition, it's not enough that we just achieve weight loss. We also want to help people live a healthier and more energetic life. You'll find tactics for improving your diet, your exercise programs, your motivation, and your overall mindset to achieve your health and weight loss goals. You will learn that we don't lose weight by white-knuckling our way through life, we build a fit body by building a fun life full of great-tasting food, amazing social support, tons of activity, fun hobbies and balanced minds. (Source)
11. Well-Fed Women
The show (formerly known as The Paleo Women Podcast) is hosted by Noelle Tarr, Nutritional Therapy Practitioner and Certified Personal Trainer, and Stefani Ruper, author of the best-selling book Sexy By Nature. Join Noelle and Stefani every Tuesday for authentic, unfiltered conversations about health, nutrition, fitness, mindset, and body image. Expect real talk, moderately amusing banter, and empowering advice for women, from women. (Source)
12. Fitness For Freedom Tips
Fitness For Freedom Tips is a new type of fitness and health show. They deliver fitness tips that you can apply to your life right away in 10 minutes or less. Let's face it, you're busy and life pulls you in all directions. You want to be healthier, but living a healthier lifestyle is hard. It requires you to change and there is a lot of misinformation out there. They work hard to sift through it to give you the most sound advice possible and set you up for the greatest chance of success. Jonathan Chant has been working with people to live healthier lives for 10 years now and he's seen it all. That's why he founded Fitness For Freedom, your complete online fitness training and lifestyle design community. He pulls out all the stops to help you make the changes yourself. No transformation challenges, no extreme changes just solid strategies to help you make changes that will stick for the rest of your life. Change is constant and you're going to have lots of questions as you go along that's why they keep their episodes short so they don't 'eat in' to your already 'stretched' lives (puns intended). They try to have some fun with it too! Exercise doesn't have to be boring? So what are you waiting for? (Source)
13. Fat-Burning Man
After years of frustration, sickness, and increasing flab, Abel James stopped listening to the "experts," "gurus," and even his doctors. He buried my nose in the research and experimented on himself like a lab rat until he found the truth. Now, as the host of the award-winning #1 Rated Fat-Burning Man Show, Abel helps folks to improve their relationship with food, activity, and life by circumventing marketing myths, misinformation, and corporate scheming by eating real foods and engaging in effective, science-backed training to make you lean, healthy, and energetic. He answers your questions and interviews thought leaders to transform your body, mind, and life with cutting-edge science and common-sense wisdom. Winner of 4 awards and #1 in Health in 8+ countries. (Source)
14. Logical Weight Loss Podcast
In 2006 Dave Jackson lost 20 lbs. In 2007 he found 10 of them again. While he had achieved a goal of getting under 200 lbs, he never completed his goal. When he stepped on the scale and saw 210, he got mad. He had worked too hard to lose it, and it was just too easy to find it. Through these travels, Dave now knows what works, and what doesn't. You don't need to be a gym rat, but you can't be watching 12 hours of Dr. Phil either. It's all about assessing where you are, planning for the future, and evaluating your results. Join Dave on the show as he shares insights into geeky weight loss gadgets, insightful articles, and success stories on losing weight, feeling better, and living healthier. He's also pretty darn funny. (Source)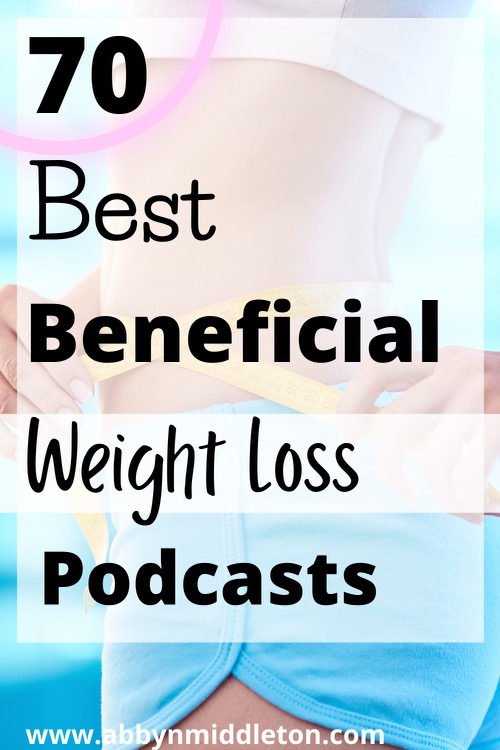 15. Keto For Women Show
The Keto For Women Show is designed to help women thrive on a high-fat, low-carb ketogenic diet in a safe and effective approach. The keto diet can be an extremely powerful and healing diet for women, but needs to be approached differently than men in order to get these benefits! Holistic nutritionist and passionate health-seeker, Shawn Mynar of shawnmynar.com, provides you with the tips and tricks you need to feel amazing, have great energy, find your happy weight, and heal your body. (Source)
16. Dishing Up Nutrition
Understand the connection between what you eat and how you feel. Hosted by licensed nutritionists and dietitians from Nutritional Weight and Wellness, they share practical, real-life solutions for healthier living through nutrition. We've helped thousands of clients and listeners discover how real food can increase energy, stabilize moods, jumpstart metabolism, eliminate cravings, restore digestion, decrease inflammation and so much more. Our hosts take listeners questions and bring in expert guests for discussions on nutrition issues, trends, supplements, cooking and new research. (Source)
17. Paleo Magazine Radio
Paleo Magazine Radio brings you Paleo nutrition, exercise, and lifestyle perspectives from both the experts and the everyday. PMR is brought to you by Paleo Magazine, the only print magazine dedicated to the Paleo lifestyle, and is hosted by Ashleigh VanHouten. (Source)
18. Insatiable Podcast
Are you fed up with food? Disgusted by diets? Bitter about the whole body-beauty industry? This is *not* another weight-loss program. Host Ali Shapiro, Founder of Truce With Food, dedicated academic, and well-known health and nutrition coach, shares a more truthful approach to curbing your cravings, emotional eating, bingeing, bargaining, and other diet derailments. Join Ali for interviews, practical advice, and radically honest discussions about food, truth, transformation and reform. (Source)
2 Of some of the best beneficial weight loss podcasts from verywellfit.com: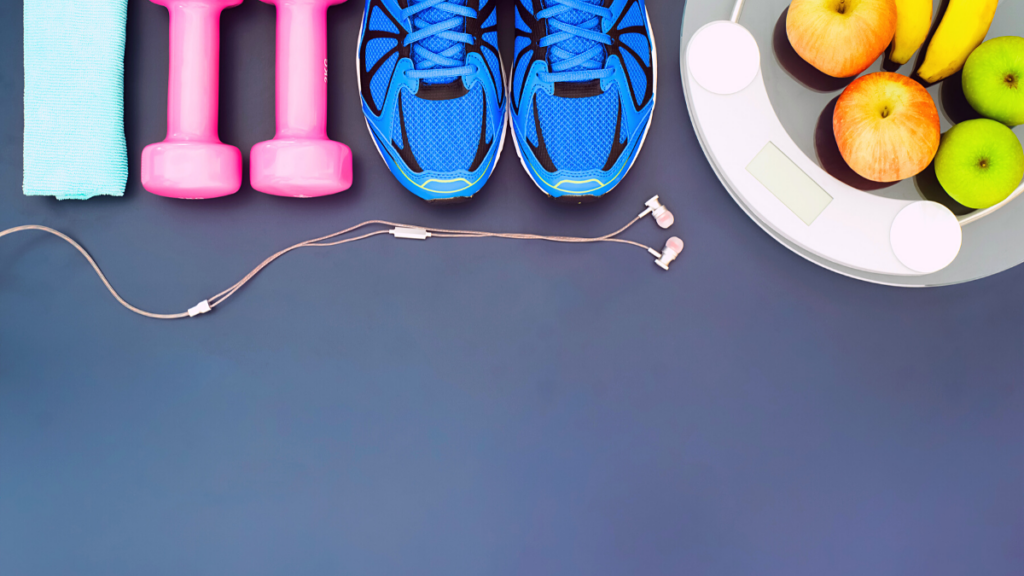 1. Diet Starts Tomorrow
By Betches co-founders Aleen Kuperman and Samantha Fishbein, is all about navigating the health and fitness world with confidence and ignoring the stuff that doesn't matter. With episode names like, "Wait, I Don't Have To Be Killing Myself At The Gym?" and "Weight And Health Are Not The Same Thing," it's easy for listeners to know what they're getting before they hit play. (Source)
2. Science of Ultra
If you're serious about running, the Science of Ultra podcast is perfect for you. This podcast dives into the nitty gritty of long-distance running, answering questions like "Why do we get cramps?" and "What exactly is a long run?"
This podcast is entertaining to listen to while you run and generally any time you want to learn something cool about running, but it's especially fun for those who like to nerd out on what's actually happening to their bodies while they run. (Source)
I hope I helped you find "70 Best Beneficial Weight Loss Podcasts" New to abbynmiddleton.com? If so, check out my latest post on "22 Of The Best Mental Health Podcasts" Stay tuned for new posts every week! 🙂