46 Best Healthy Desserts For Sugar Spikes!
Trying to eat clean can be hard..especially when you smell the cookies coming out of the oven. Below I have listed some best healthy desserts to low-carb and to no sugar desserts for cravings! To be sure your cravings are treated healthily and keep you going strong!

15 Of some of the best healthy desserts from cookinglight.com:
1. Warmed Berries with Honey and Fresh Cheese
You may adapt this dessert to your taste by adjusting the blend of berries, the amount of honey, or even the amount of cheese. The idea is luxury in the amount of berries. Fromage blanc is wonderfully subtle; you can sub Greek yogurt, which is tangier. Best healthy desserts (Source)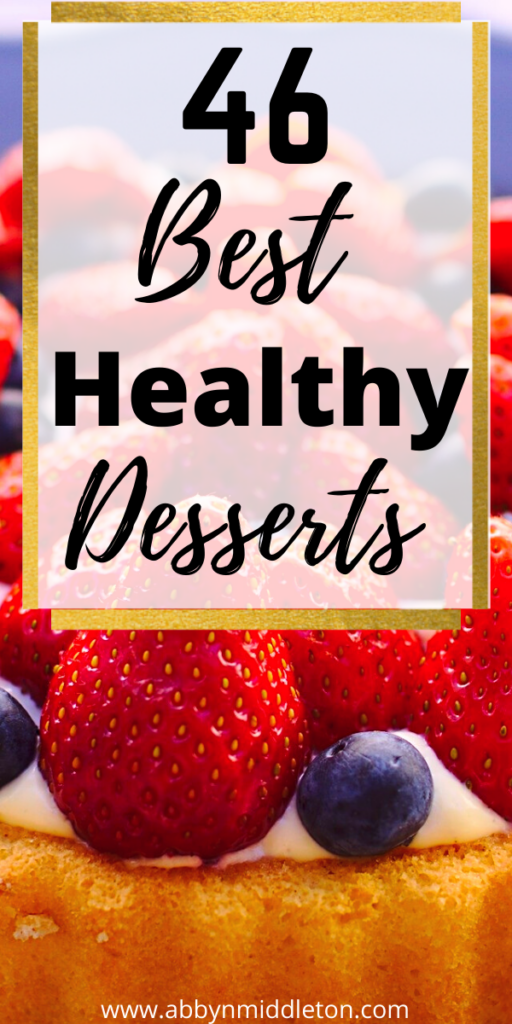 2. Bourbon-Pecan Tassies
Think of these tasty little tassies as your own personal pecan pie. They're both salty and sweet, with a hit of oaky bourbon. Whole-grain rye flour adds the perfect touch of sour to the shortbread-like crust, while toasted pecans do double duty in the crust and in the maple-splashed filling. As if that weren't enough to jingle your bell, we drizzle warm bittersweet chocolate over each bite to ensure maximum satisfaction. (Source)
3. Everything Brittle
This brittle is sweet and mildly bitter all at once—owing to the caramel flavor of the cooked sugar. We added everything you'd find on the iconic bagel of the same name except garlic and onion flakes for a nutty-savory-sweet treat. Brittle is very susceptible to moisture, so wrap it up in parchment paper and pack into an airtight container. Store the container in a cool, dry place. This is a decidedly grown-up sweet treat, but you can make it kid-friendly by omitting the poppy seeds and black sesame seeds and stirring in a teaspoon of ground cinnamon. (Source)
4. Iced Whole-Wheat Sugar Cookies
Whole-wheat flour adds a layer of complexity to these cookies that all-purpose flour can't achieve; the wheat in the whole grain actually enhances the flavors of butter and vanilla. Unlike classic royal icing, which starts with a pound of powdered sugar, we use just 1/2 cup and thicken it with Greek yogurt. Looking for festive colors without the chemicals? Try naturally colored sparkling sugars (such as those from India Tree), which use colorants derived from plants. (Source)
5. Chilled Peaches in Orange Flower Water
This dish is all about the fragrant orange flower water. Look for it in Mediterranean markets or speciality supermarkets. At farmers' markets, you can find peaches whose flesh is nearly red, their skin fragile and lightly furred, their flavor intensely perfumed and deep. This recipe, which couldn't be simpler, exemplifies the most important tenet of all French coking—when you have fabulous ingredients, get out of the way and let them speak for themselves. Chilling the peaches makes them easier to slice nicely and gives a refreshing edge to their flavor. (Source)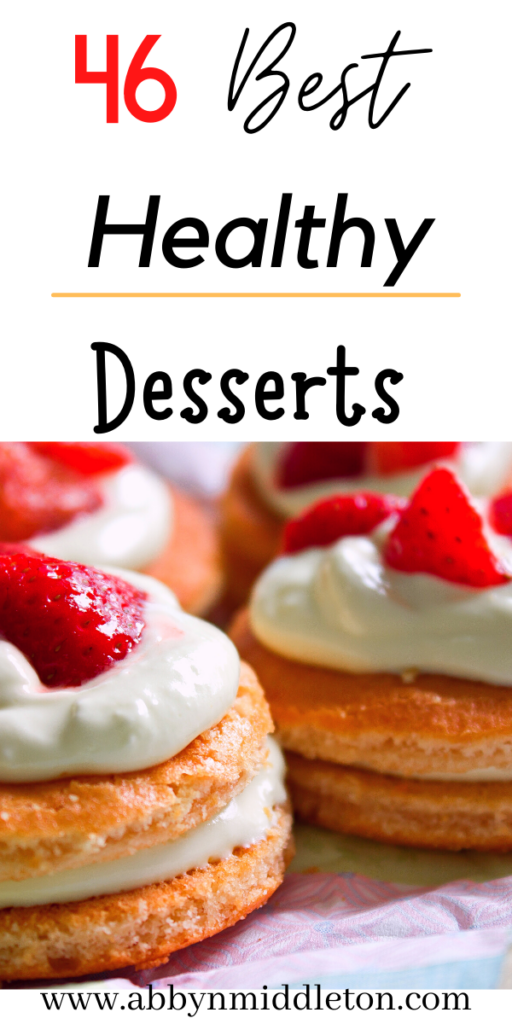 6. Pistachio Brittle
Using pistachios for your next homemade brittle adds a nice twist on an old classic. You can also vary the recipe using peanuts, cashews, pecans, or almonds in place of the pistachios. Wrap up the pieces in cellophane and tie with ribbons for a pleasant alternative to Christmas cookies. (Source)
7. Marshmallow Popcorn Treats with Dark Chocolate Drizzle
Reminiscent of classic popcorn balls, these salty-sweet treats make for awesome low-fat snacking. Make a batch to enjoy throughout the week. (Source)
8. Chewy Molasses Cookies
Perfectly spiced and wonderfully tender, these molasses cookies were a staff fave at tasting.
HOW TO DOUBLE UP: Double the dough and bake these cookies without a hitch. To mail, wrap small stacks together using plastic wrap. Nestle the stacks in a box with plenty of padding, or stack in a wide-mouth canning jar with crumpled parchment or wax paper in the headspace under the lid. Place the jar in a box with padding for mailing overnight. (Source)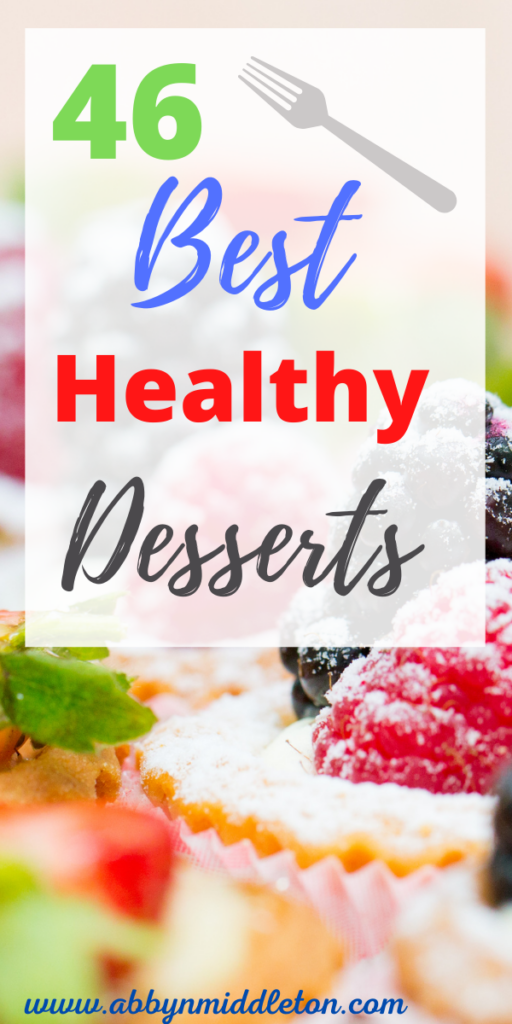 9. Double-Chocolate Cookies
The secret to these rich chocolate cookies is not to overbake them. For a gooey, creamy cookie center, pull them out of the oven when they are still a bit glossy. (Source)
10. Chocolate-Cherry Heart Smart Cookies
Cookies are usually the culprits to poor eating choices. Try a healthier recipe like these Chocolate-Cherry Cookies and pack one to go. It's your own little 100-calorie snack, homemade in your kitchen (these ring in at just under 100 calories each). (Source)
11. Cherry-Merlot Granita

Sweet cherries and robust merlot make for a colorful, refreshing chilled dessert. Because the granita requires at least 8 hours to freeze, add this to your list of smart entertaining recipes. Or have it on hand for a low-calorie mid-week dessert. (Source)
12. Fig-Pecan Macaroons
Because macaroons are made with egg whites and no fat, they are naturally low-calorie without having to add any artificial ingredients (2 of our macaroons have only 86 calories!). This rendition also features intensely sweet dried figs. Be sure to remove and discard the hard stems of the figs before chopping them. (Source)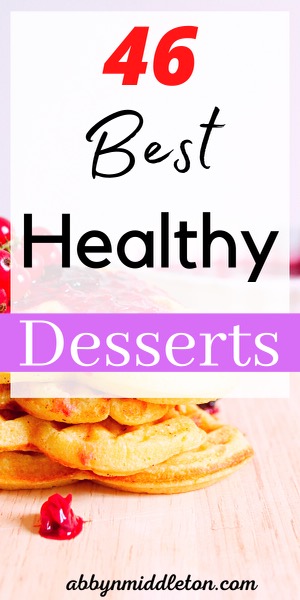 13. Chocolate-Amaretti Peaches
Adapted from a dessert of peaches filled with amaretti and cocoa powder, our version of this quick dessert uses shaved bittersweet chocolate for added richness. Look for amaretti cookies at specialty or gourmet markets; they have a distinct almond-amaretto flavor and crunchy texture. In a pinch, you can substitute crumbled almond biscotti. (Source)
14. Cranberry-Jalapeño Granita

Finish off the evening with a spicy-sweet iced dessert featuring cranberry juice, mint, jalapeño pepper, and fresh lime juice. The complex flavors make this an adult favorite that can be enjoyed year round. Use low-calorie cranberry juice to lower the calories and sugar content. (Source)
15. Minted Watermelon and Lemon Ice Pops
Boasting just 82 calories and a boatload of vitamin C, these double-decker popsicles feature a sweet-tart lemon layer topped with a minty watermelon layer. If you prefer one flavor over the other, double the amount of ingredients required for each layer and make single flavored pops. (Source)
BONUS! Here's a video on some of the best healthy desserts! Quick and Easy!
11 Of some of the best healthy desserts from purewow.com:
1. AVOCADO CHOCOLATE MOUSSE 
PSA: The world's first avocado bar, Avocaderia, has a whimsical cookbook called Avocaderia: Avocado Recipes for a Healthier, Happier Life. Here's the recipe for the first dessert the delightful Brooklyn eatery ever served: avocado chocolate mousse. Rich, creamy and intensely chocolaty, the treat is also dairy-free and plant-based. (And because we know you're wondering: It doesn't taste anything like avocado.) Make the mousse ahead of time and store it in a resealable container in the fridge for up to two days. Best healthy desserts (Source)
2. VEGAN GOLDEN MYLK CHEESECAKE 
Just because you're living that vegan life (or vegan-ish life) doesn't mean you shouldn't indulge every now and then. That's why this recipe gussies up golden mylk (a popular vegan beverage known for its anti-inflammatory properties) into a silky, practically no-bake dessert. (Source)
3. NO-BAKE ROSE PETAL BROWNIES 
If you're into fudge, we guarantee you'll love this rich, intense chocolate treat that's studded with just the right amount of tart dried cherries and macadamia nuts. Don't feel like ordering dried rose petals? It's OK to scatter rose tea on top for a similar look and taste. (Source)
4. CHOCOLATE ICE CREAM 
The base of this better-for-you ice cream uses Greek yogurt or 2 percent milk (use the yogurt for an added protein punch—one cup of the stuff contains about 21 grams of protein). From there, it's sweetened with vanilla crème stevia, a plant-based, no-calorie sweetener that's clean-eating friendly and highly concentrated. (The recipe calls for just 1/2 teaspoons for this entire batch of ice cream—the equivalent of ¾ cup of sugar.) (Source)
5. OATMEAL CHOCOLATE CHIP COOKIES 
OK, there is a little bit of brown sugar in this recipe, but it's only 4 tablespoons for the entire batch. And yes, of course, dark chocolate contains sugar, too, but it's also super good for you. (If you're not a huge chocolate person, you can swap the chocolate chips out for raisins, which would add a nice chewiness.) (Source)
6. NUTELLA THUMBPRINT COOKIES 
We know what you're thinking: How can a recipe with Nutella in the title be low in sugar? But these babies are made with sugar-free Nutella, which contains high-quality fats and way less sugar than the store-bought kind. It's also low-carb and gluten- and dairy-free. The cookie part is also low-carb, since it's made from an almond flour dough. (Source)
7. LEMON CREAM TART 
Described as a cross between a lemon meringue pie and a cream tart, this pretty confection is low-carb, keto and sweetened with powdered erythritol. Hot tip: You can also make this as a savory dish by eliminating the sugar replacementand adding some herbs, spices and salt. (Source)
8. KETO PIGNOLI COOKIES 
These classic Italian cookies are typically made with almond paste, which is loaded with sugar and a no-no on keto. To cut back on sugar, you can make a sugar-free almond paste, or to make things easier for yourself, you can make them with almond flour and sweetener. (Source)
9. COCONUT "SNOWBALL" COOKIES 
Here are three fun facts about these cute little cookies: They're made from just seven ingredients (including shredded unsweetened coconut, maple syrup and aquafaba, or chickpea water), they only require one bowl and they take less than 30 minutes to make. (Source)
10. GLUTEN-FREE, VEGAN LEMON CAKE 
OK, just because you have dietary restrictions (self-imposed or not) doesn't mean you can't indulge in dessert. Enter this gluten-free, vegan lemon cake. We start with one of our favorite vegetables—cauliflower—and add a few more choice ingredients, and the result is a light yet satisfying treat. (Source)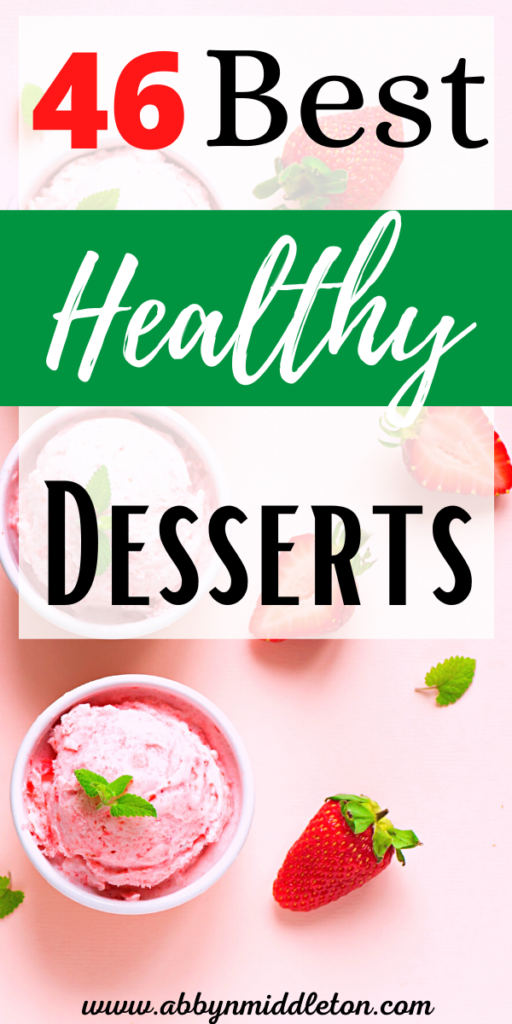 11. SUGAR-FREE BLACKBERRY COBBLER 
Traditional cobbler recipes typically use sugar and cornstarch as thickening agents. This take on the tasty treat uses—wait for it—grass-fed gelatin (like this one from Vital Proteins). (Source)
10 Of some of the best healthy desserts from wideopeneats.com:
1. RAINBOW WHOLE FRUIT ICE POPS 
These frozen treats are almost too pretty to eat! With no added sugar, these rainbow fruit ice pops are made with six different fruits (and zero added sugar!)-kiwis, strawberries, mango, blueberries, watermelon, and pineapple.
This low-fat low-sugar recipe can be made in your food processor and formed in an ice pop tray. The perfect frozen treat for kids, too! Here's the recipe. Best healthy desserts (Source)
2. LOW CARB & SUGAR-FREE CHOCOLATE MOUSSE
You won't believe that this creamy and decadent dark chocolate mousse recipe is low carb and sugar-free! In a blender or food processor, combine avocados, coconut oil, cocoa powder, sugar-free chocolate syrup, and a splash of cream or almond milk until smooth. Using a rubber spatula, fold in whipped cream and any sugar substitute (Stevia or Splenda is recommended) for that light, fluffy texture.
Top with extra chocolate chips, lightly sweetened whipped cream or use to fill fresh strawberries for one of the best low-sugar dessert recipes! Here's the recipe. (Source)
3. FLOURLESS SWEET POTATO BROWNIES
Guilt-free brownies with only seven ingredients? Yes, please! These gluten-free and low-sugar dark chocolate brownies are quick to whip up in a food processor or blender for when you have a sudden chocolate craving. The sweet potatoes are naturally sweet so they help add some natural sugar into these brownies.
This recipe also calls for a few tablespoons of honey, but you can always add in your favorite sugar substitute if you'd like. Here's the recipe. (Source)
4. PEACH-BERRY COBBLER
I love making cobblers because they're so simple and foolproof. This low-sugar cobble recipe calls for peaches and raspberries, but feel free to use any fresh or frozen fruit you have.
The filling and biscuit topping can be made with granulated sugar or brown sugar (only two tablespoons for each), however, you can absolutely make them with any sugar substitute of your choice. To kick this up a notch, serve warm with your favorite sugar-free ice cream. Here's the recipe. (Source)
5. SUGAR-FREE APPLE TART
If you seriously want to impress your friends with a delicious sugar-free dessert, try out this apple tart. It's made with a few simple ingredients- homemade or store-bought pastry dough, apple slices, ground cinnamon, lemon juice, unsweetened apple sauce, and a little cornstarch. Who needs refined sugar? Here's the recipe. (Source)
6. HEALTHY DARK CHOCOLATE ICE CREAM
If only all ice cream was like this! This rich, dark chocolate ice cream is just as delicious as regular ice cream but it's low carb, low-sugar, and even better-high in protein.
Top this ice cream with anything you like: sprinkles, chocolate chips, granola, even a swirl of peanut butter. You really can't go wrong. Here's the recipe. (Source)
7. NO ADDED SUGAR & GLUTEN-FREE PEANUT BUTTER COOKIES
If you're watching your sugar intake and looking for gluten-free baked goods, these peanut butter cookies are absolutely perfect. Made with a sugar substitute, peanut butter, and a few other ingredients, you'll be wondering why this dessert hasn't been around sooner!
You can also sandwich two cookies in between your favorite sugar-free ice cream for a fun frozen treat. Here's the recipe. (Source)
8. HEALTHY CARROT CAKE CUPCAKES
It's kind of hard to believe that some cupcake recipes can actually be healthy! These carrot cake cupcakes are considered: vegan, sugar-free, gluten-free, and high in fiber. And instead of topping them with cream cheese frosting, they're finished off with a sugar-free Greek yogurt frosting. Healthy and delicious! Here's the recipe.
9. STRAWBERRY BLUEBERRY FROZEN YOGURT BARK
This might just be the easiest low-sugar, frozen treat you'll ever make! Using only four ingredients, all you need to do to make this yogurt bark is spread plain yogurt on a lined cookie sheet and top it with your favorite fresh fruit. The yogurt is sweetened with a hint of maple syrup, but you can always use a sugar substitute. (Source)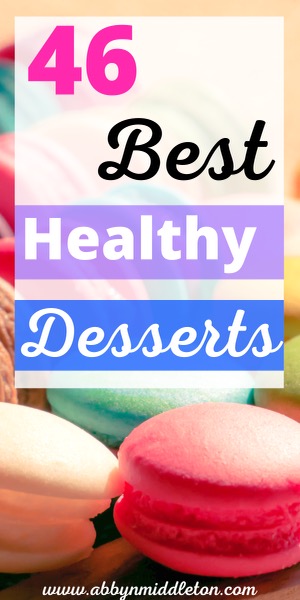 10. LOW-SUGAR CHOCOLATE CHIP COOKIES
Who can say no to a chewy chocolate chip cookie? The answer is no one! I'm sure I'm not the only one but, chip cookies happen to be one of my favorite cookies and when they're low sugar, that just gives you an excuse to have more than one.
These chocolate chip cookies are made with a sugar called sucanat, which is an unrefined sugar and has a very distinct molasses flavor. These cookies have less sugar in them than regular chocolate chip cookies and are just as tasty. And if you're like me, you top each one with flaky sea salt.  Here's the recipe. (Source)
10 Of some of the best healthy desserts from foodnetwork.ca:
1. Blueberry Skyr Cheesecake
This maple syrup-sweetened, no-bake cheesecake is free of refined sugar and is low in fat. Skyr is a high-protein, Icelandic style of yogurt, which replaces the need for cream cheese in the filling. A vibrant blueberry sauce and press-in date-nut crust make this healthy treat a real show-stopper. Find more inspiration with these no-bake desserts. Best healthy desserts (Source)
Get the recipe for Anna Olson's Blueberry Skyr Cheesecake
2. Best-Ever Vegan Gingerbread Cookies
Classic holiday gingerbread is given a wholesome, low-sugar twist without sacrificing flavour (if anything, this recipe adds more taste!). Its secret ingredient? Almond butter. (Source)
Get the recipe for Best-Ever Vegan Gingerbread Cookies
3. Chocolate Avocado Mousse
Serve this date-sweetened mousse in small cups topped with berries for a chic dessert, layer with fruit and coconut whip for a healthier holiday trifle or fill vegan shortbread cookies for a cheeky tree-trimming treat. When chocolate mousse is involved, you can't go wrong. (Source)
Get the recipe for Anna Olson's Chocolate Avocado Mousse
4. Healthy Tahini Chocolate Chip Cookies
Introducing the flourless and refined sugar-free chocolate chip cookie that will satisfy every decadent dessert craving. Made with tahini, extra-dark chocolate and coarse sea salt on top – you'll be skipping the bûche de noel before you can say "Happy Holidays". (Source)
Get the recipe for Healthy Tahini Chocolate Chip Cookies
5. Gluten-Free, Vegan Cranberry-Almond Tartlets
A creamy toasted almond filling is an elegant and unexpected flavour that matches beautifully with festive cranberries for a gluten-free and vegan plated dessert that pulls out all the stops – it is the holidays, after all! (Source)
Get the recipe for Gluten-Free, Vegan Cranberry-Almond Tartlets
6. Frozen Chocolate Peanut Butter Banana Bark
Sometimes the most unexpected pairings are the best match. In the case of this nutrient-rich low-sugar treat, it's navy beans and raw cacao – made even better with natural peanut butter and banana. Bonus: it's packed with protein. (Source)
Get the recipe for Frozen Chocolate Peanut Butter Banana Bark
7. Healthy No-Bake Almond Fruit Tarts
This good-for-you, naturally sweetened almond fruit tart is comprised of only the purest ingredients (read: almond flour, 85% cocoa, pitted dates and Greek yogurt. It's also a cinch to make! (Source)
Get the recipe for Healthy No-Bake Almond Fruit Tarts
8. Walnut Breakfast Cookies
Just because these have "breakfast" in the title doesn't mean you can't add them to a healthy holiday cookie plate. A variety of textures and warming cinnamon create a festive drop cookie with a nourishing twist. (Source)
Get the recipe for Walnut Breakfast Cookies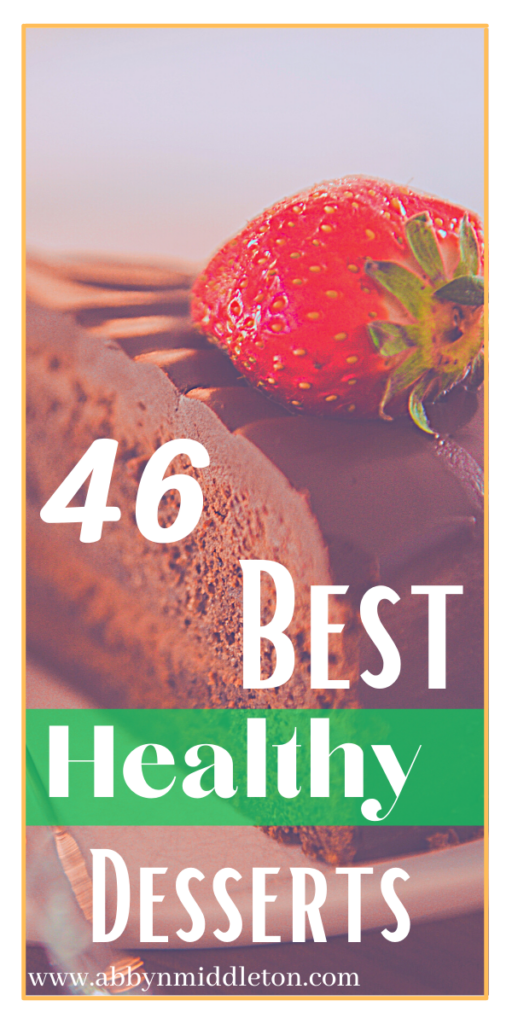 9. Classic Crepes
Classic French crepes can be a brilliant make-ahead, low-sugar plated holiday dessert. What's more, they're a blank canvas for healthy toppings like coconut whip, orange zest-infused yogurt, almond butter, fresh berries, chia jam and toasted coconut. (Source)
Get the recipe for Alton Brown's Crepes
10. Healthy Blueberry Ricotta Tartlets
Phyllo pastry holds a lemony ricotta filling sweetened with just a touch of apricot jam for a mini cheesecake-style dessert that's low in sugar. Blueberries make the presentation pop, while adding a dimension of freshness. (Source)
Get the recipe for Healthy Blueberry Ricotta Tartlets
I hope I helped you find out info on some of the "Best Healthy Desserts For Sugar Spikes" New to abbynmiddleton.com? If so, check out my latest post on "40 Best Healthy Foods For Diet!" Stay tuned for new posts every week! 🙂