36 Best Hair Care Tips For Healthy Hair
Looking for some of the best hair care tips? For all hair types! Dry, to oily, curly, wavy, coily, or straight hair! We all have our struggles and bothers. Below I have listed some of the best tips to achieve beautiful healthy hair just for your hair type and goals!
21 Of some of the best hair care tips from lorealparisusa.com:
HAIR CARE TIP #1: WASH WITH LUKEWARM WATER
Scalding showers may feel relaxing, but if you're being real with yourself, they aren't worth it. That almost-too-hot-to-touch water can actually strip your hair of essential oils, which can leave it feeling drier and looking duller. So, the next time you step into the shower, adjust the temperature. Lukewarm water is just as effective at getting you clean, without being quite as harsh on your hair.
Editor's note: The hot water you love so much? It's also doing your skin a disservice! If you notice your complexion is dry, your steamy showers could be to blame. Best hair care tips (Source)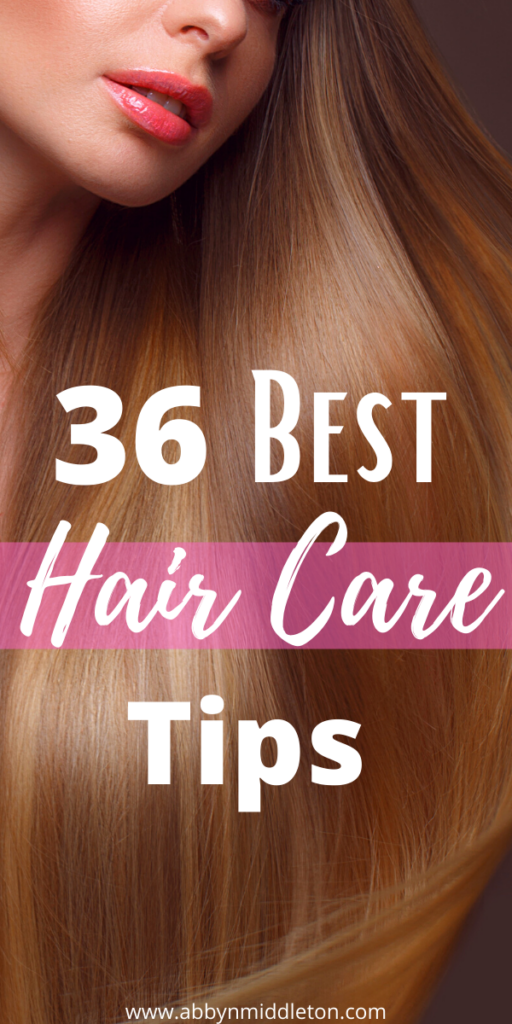 HAIR CARE TIP #2: CONDITION CORRECTLY
Chances are you already know that you should use conditioner, but are you sure you're using it the right way? Think about where your hair tends to get greasy first—typically the roots—and use it as a reminder that conditioner only needs to be placed on certain sections of your hair. Skip applying it near your roots, and apply conditioner from mid-lengths to ends. Conditioning at the roots can end up weighing down your hair. As for hair tips for application, try distributing the conditioner through your hair with a wide-tooth comb, which can help detangle your hair. Use a system of moisturizing shampoo and conditioner, like the L'Oréal Paris EverPure Moisture Shampoo and L'Oréal Paris EverPure Moisture Conditioner. (Source)
HAIR CARE TIP #3: CONCENTRATE SHAMPOO ON THE SCALP
In contrast to conditioner, which should be focused on the lengths and ends of your strands, shampoo should be concentrated on the scalp, according to the American Academy of Dermatology (AAD). Washing only the lengths and ends of your hair can strip strands of their moisture and cause them to become lackluster, dull, and dry. Your scalp (which produces oil and constantly sheds skin cells) is the area that really needs cleansing, so when you shampoo, keep your efforts focused on your scalp and roots. (Source)
HAIR CARE TIP #4: BE EXTRA THOROUGH WITH RINSING
You're almost ready to get out of the shower, and that means rinsing out any remaining product. Be sure to be extremely thorough with washing everything out, as leftover product can leave you with buildup. (Source)
HAIR CARE TIP #5: DON'T DRY OFF USING A TOWEL
A towel totally seems like the obvious way to remove excess water and start drying your hair post-shower, but it may not be what's best. One of our better hair tips? Squeeze out excess water and then dry off using an old cotton T-shirt, which is gentler than a towel. (Source)
HAIR CARE TIP #6: PROTECT HAIR BEFORE HEAT STYLING
We all love how our hair looks after a blowout or heat styling session, but excessive heat styling can do a number on your hair. While we wouldn't expect you to part with your hot tools completely, it is a must to make one small adjustment when you're using heat to style. Every single time, you should be applying a protective product first. Spritz on a heat protectant before blow-drying, straightening, or curling your hair, which is one of our most important hair tips to follow. (Source)
HAIR CARE TIP #7: BLOW-DRY WITH A BRUSH
Blow-drying your hair may not be the easiest skill to master (that's for sure), but you may have more success if you add a round brush into the mix. Brush your hair in the same direction you're blow-drying and use the brush to pull your hair straight for smoother results. While you're at it, be careful to move your blow-dryer from roots to ends—not vice versa—to help prevent frizz. (Source)
HAIR CARE TIP #8: ONLY STRAIGHTEN AND CURL DRY HAIR
Think about what happens when you drop water into a hot pan, then consider if you want the same to happen to your hair. We think not! That's why you never want to use a curling iron or hair straightener when your strands are wet or even just a little damp. It's well worth the wait to let your hair completely dry, whether that means air drying or giving your mane a blast with a blow-dryer. (Source)
HAIR CARE TIP #9: SWITCH UP YOUR PART
Sometimes the simplest hair care tips have such a big impact. All it takes to give your hair a fuller look is to change where you part your hair. Switch to the opposite side, and you'll instantly notice your roots have more lift. (Source)
HAIR CARE TIP #10: GIVE STRANDS A BREAK FROM PONYTAILS
Ponytails are a classic for a reason. Come on, just think about how convenient it is to be able to sweep all of your hair off your face. Still, that doesn't mean they're right for 100% of the time. Pulling your hair up every day can put unnecessary strain on your locks. Try wearing your hair down more often, rocking lower and looser ponytails, and using softer hair ties that won't pinch. (Source)
HAIR CARE TIP #11: LOCK IN YOUR LOOK WITH HAIRSPRAY
You can't forget the finishing touch when following these tips. Make sure your hairstyle lasts, no matter where you go or what you do, with a strong-hold, weather control hairspray. Try the L'Oréal Paris Advanced Hairstyle LOCK IT Weather Control Hairspray. A quick coat of hairspray could make all the difference in how your hair looks after a few hours of wear. While you're at it, why not check out the 6 Hairspray Hacks Every Woman Should Know? Might as well make the most out of your product pick! (Source)
HAIR CARE TIP #12: YOUR SCALP NEEDS CARE, TOO
Think about it: Your scalp is skin too, and it's actually an extension of your face. Just like the rest of your skin, your scalp also needs regular exfoliating. Unfortunately, regular buildup of oil, dead skin cells, and leftover product can leave your scalp overloaded and less than healthy. Once or twice a month, use the L'Oréal Paris Everfresh Micro-Exfoliating Scrub to give your scalp a good scrub. (Source)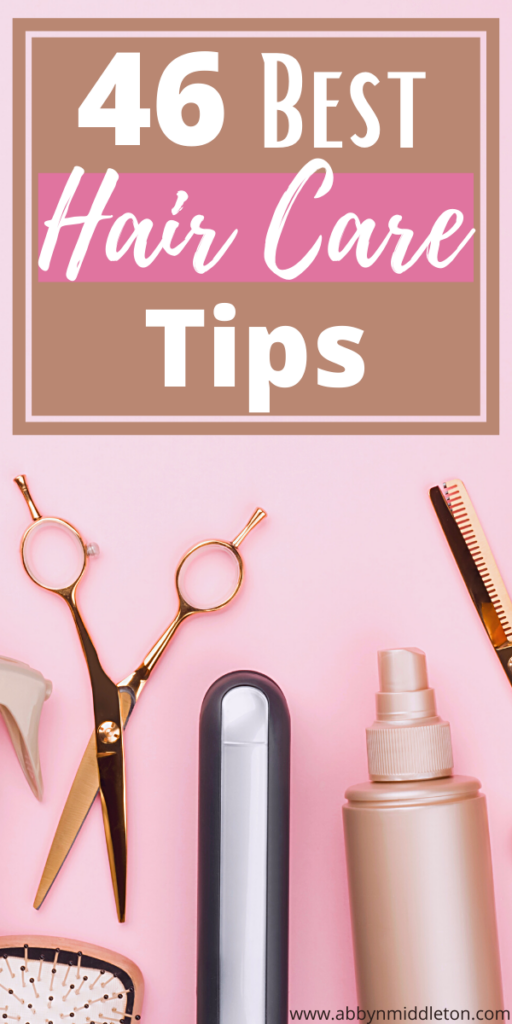 HAIR CARE TIP #13: SLEEP ON A SILK PILLOWCASE
Cotton pillowcases can absorb your hair care products and be unnecessarily harsh on your strands. Switch to a silk or satin pillowcase to maximize your beauty sleep for one of our easiest hair care tips. (Source)
HAIR CARE TIP #14: USE DRY-SHAMPOO WHEN YOUR HAIR NEEDS A REFRESH
Hair looking a little greasy? Use a refreshing dry shampoo to keep your roots looking their best. When choosing a dry shampoo, look for ingredients that will get the job done without leaving any residue behind, such as clay. (Source)
HAIR CARE TIP #15: DEEP CONDITION REGULARLY
Hair of all types, textures, and tints can always benefit from a deep conditioning treatment, such as the L'Oréal Paris Elvive Total Repair 5 Rapid Reviver Deep Conditioner, which works in just one minute. Seriously, it's that easy and quick! Swap out your regular conditioner for this deep conditioner, leave it on for one minute, then rinse and style as usual. (Source)
HAIR CARE TIP #16: AIR DRY WHEN YOU CAN
Because excessive heat styling can damage your strands in the long run, the AAD suggests letting your hair air dry as often as you can. When you do plan to follow this hair styling tip and air dry your hair, scrunch some of the L'Oréal Paris Advanced Hairstyle CURVE IT Elastic Curl Mousse onto your hair while it's damp. It will enhance your hair's natural shape and definition as it dries, producing beautiful, effortless style. (Source)
HAIR CARE TIP #17: SHIELD YOUR STRANDS FROM UV RAYS
Another source of hair damage you may not be aware of? The sun! That's why the AAD recommends covering up with a hat whenever you're outside for long periods of time. Besides, hats can serve as the perfect accessory—especially on lazy hair days. (Source)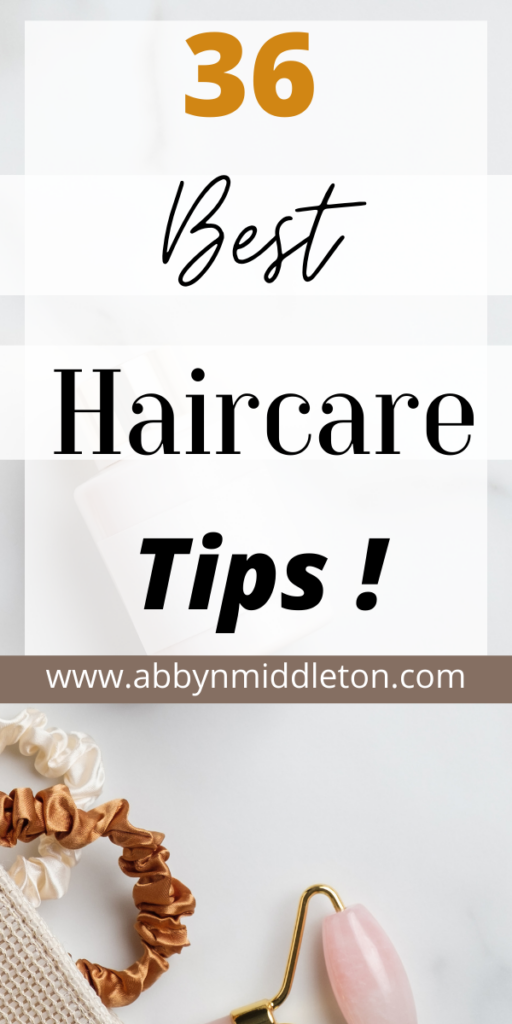 HAIR CARE TIP #18: TRIM YOUR SPLIT ENDS
As much as you care for your hair and keep it healthy by following various hair tips, sometimes split ends are just inevitable. Rather than trying to seal them up, book an appointment with your hairdresser and get them snipped off. Hair is already dead, so when it splits, the AAD recommends trimming them at the first sign. (Source)
HAIR CARE TIP #19: KEEP HAIR HYDRATED
Hydrated strands are happy, healthy strands—whatever your hair type, this rule is universal. In order to keep your hair healthy, use a leave-in hair cream that will nourish your strands throughout the day, such as the L'Oréal Paris Elvive Extraordinary Oil-In-Cream. Simply apply a dime-sized amount onto damp strands and work it evenly throughout your lengths and ends. Whether you have straight hair, curly hair, or hair that's somewhere in between, keeping your strands hydrated is a surefire way to keep them looking healthy, strong, and beautiful. (Source)
HAIR CARE TIP #20: USE A WIDE-TOOTH COMB ON WET HAIR
It's a fact, confirmed by the AAD: Wet hair breaks more easily when brushed. For this reason, it's wise to use a wide-tooth comb when detangling damp or wet hair and also to be as gentle as possible while doing so. (Source)
HAIR CARE TIP #21: KEEP YOUR HOT TOOLS ON LOW OR MEDIUM SETTING
When it comes to heat styling, it almost always is not necessary to turn your tools up to the highest setting—those super-hot settings are actually intended for in-salon treatments! Keeping your hot tools on the low or medium temperature setting will get the job done just as well, and without causing nearly as much damage to your strands. (Source)
BONUS! Here's a video on some of the best hair care tips!
15 Of some of the best hair care tips from bestlifeonline.com:
1. Blast Out Your Dry Shampoo
Using dry shampoo is a seemingly simple process. You take your hair, spray it in at the roots to soak up any grease and oil, and then you walk around with a totally refreshed look. But according to Olivia Munn's stylist Christian Wood, there's one secret that will totally change the game.
"Everyone uses dry shampoo, but very few apply it properly," he told Elle. "Apply thoroughly at the roots then blast [it] out with a dryer. Most people rub it into the hair and leave it, but you need to remove the product to get rid of excess dirt and oils." Once you've gotten rid of those take care of your skin by checking out How to Get Meghan Markle's Glowing Skin. Best hair care tips (Source)
2. Use Hair Masks Before Working Out
Typically, people like using hair masks after hitting the gym to revive their strands. But according to one stylist, the opposite is actually more beneficial for your hair health.
"Did you know the salt from your sweat can actually dry out your hair? If you apply [a mask] before your workout, the ingredients push moisture into your strands and seal it in before the salt has a chance to dry your hair out," Jen Atkintold Self. "The heat from your workout will allow the mask the work deeper, then all you have to do is rinse and go!" (Source)
3. Style Your Bangs Straight Out of the Shower
Bangs can be hard to deal with—especially if you let them air-dry after a shower, allowing them to get all sorts of kinky and frizzy. Instead of waiting to style them, start working on them immediately for the most flawless results.
"When styling bangs, you have to do it right out of the shower," Sarah Potempa told Self, recommending using a little mousse then lightly blow-drying them with the nozzle aimed downward. To finish them off, pin them to one side for a few minutes using a clip and a tissue to avoid creasing, then switch to the other side. "This gives your bangs the perfect amount of movement and natural bend." And if you're still using some of that trusty ol' hair gel to get your desired look, here's Why Hair Gel Must Die. (Source)
4. Don't Use Shampoo So Often
If you're using shampoo every time you shower, stop what you're doing immediately. According to Reese Witherspoon'sstylist, the process dries out your hair, making it hard to achieve shiny, moisturized strands. Instead, use a little dry shampoo or go for a chic low-pony on days you're feeling a little greasy: "If you can, the least amount of days is every other day," Cervando Maldonado told TODAY. (Source)
5. Use Your Blow-Dryer to Blast Cold Air for Shine
Yep, there's a reason your blow-dryer has a cold air setting. Using it throughout the entire time you're drying your hair can make your strands greasy, but Oscar Blandi—stylist to Drew Barrymore and Emma Stone—told InStyle the key is giving your hair a few quick blasts. After your hair is totally dry, you can use the cold air in sections to lock in your look. (Source)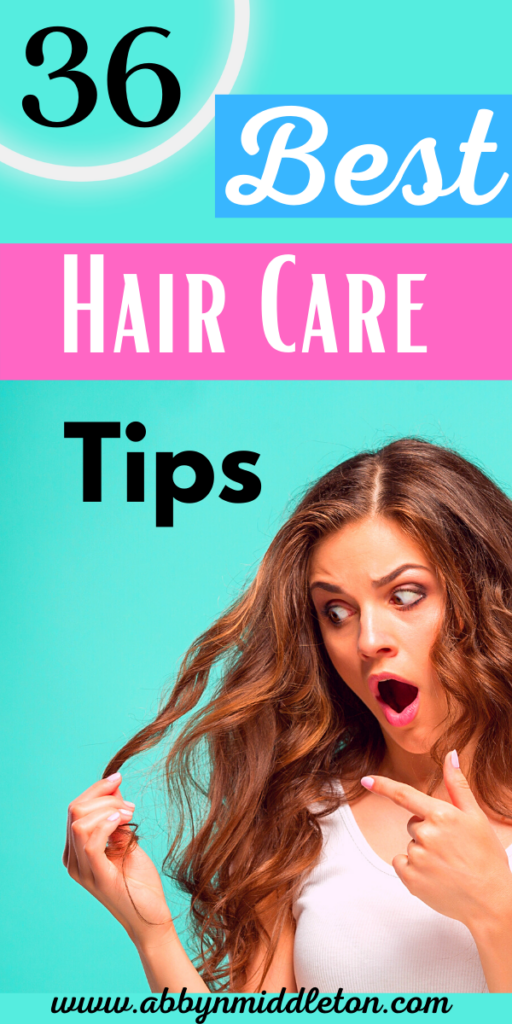 6. Don't Use Conditioner on Your Scalp
If your hair feels greasy immediately after a fresh wash, it might be because of how you apply conditioner. Instead of soaking it into your entire head of hair, avoid the scalp: Mark Townsend told InStyle you should actually only work it in up to three to four inches away from your scalp, which helps prevent the conditioner from weighing down your hair. As for your scalp, it has natural oils that will keep it properly hydrated. Find out how to take care of the rest of your skin by taking a look at the 40 Ways to Guarantee Healthy Skin After 40. (Source)
7. Always Hold Your Curling Iron Horizontally
There are plenty of different ways to use a curling iron, but if you want to curl like a pro, you have to switch from holding it vertically to horizontally. It sounds weird, but it works—just ask Gwyneth Paltrow and Miranda Kerr's stylist who certainly knows his way around the tool.
"When you wave your hair vertically around the iron, you end up with a big Farrah Fawcett-type style when you really want Victoria's Secret waves," Harry Josh told Forbes. (Source)
8. Use the Right Brushes
Using one brush for everything is easy, but not the best for your hair. Stylist Charles Baker Strahan makes a case for keeping a haircare tool kit of sorts so you can handle your strands properly no matter the circumstances.
"Different brushes are designed to provide different functions," Strahan told Glamour. "Boar-bristle brushes enhance smoothness by polishing the cuticle layer. There are also wet brushes with soft bristles and flexible pads to gently detangle wet hair more quickly. Paddle brushes are designed to detangle long hair, and Denman brushes are great for anti-static and provide good tension for optimal styling. There are also various sizes of round brushes designed to help straighten, build body and volume, and enhance soft waves." (Source)
9. Scrunch Curly Hair for Extra Volume
For curly hair that can be hard to manage, all it takes is some combing, a little mousse, and a whole lot of scrunching: "With curly hair, you want to do everything in the wet stage, otherwise the hair will start to frizz and droop as it dries. For fine curls, apply a lightweight mousse and comb through damp curls to align the cuticle as much as possible," Robert Veticatold Allure. Next, flip your head over and use your fingers to scrunch and shake your curls out. (Source)
10. Use Colored Shampoo
Blonde hair can easily get brassy over time, but stylist Cynthia Alvarez has one way to make your strands quickly go from a bright orange hue to golden bombshell perfection: purple shampoo.
"To keep any blonde colors intact and prevent it from any damage, I recommend mixing a quarter size of any purple shampoo with any nourishing shampoo following," Alvarez told BuzzFeed. "This will restore moisture in your hair." (Source)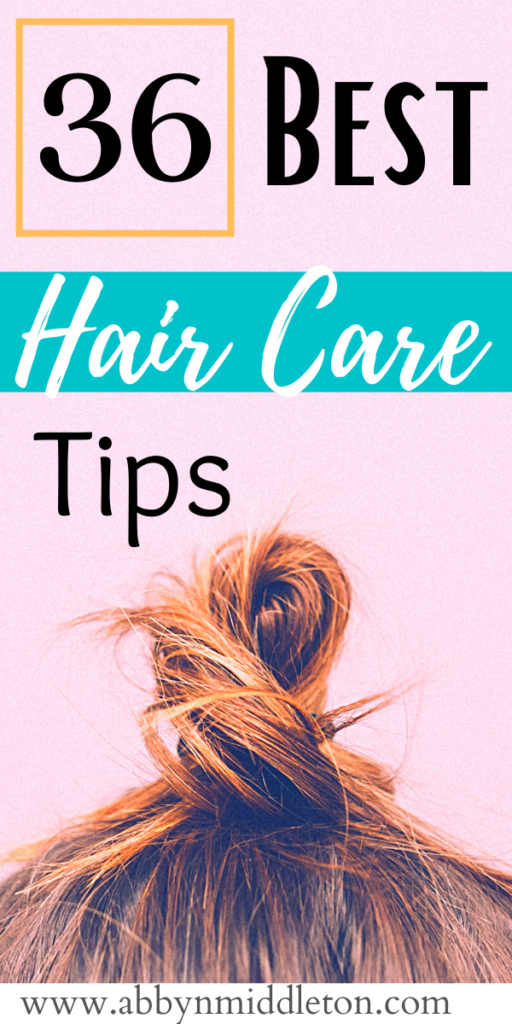 11. Detangle With Your Fingers
Instead of yanking your hair around detangling with a brush—even one that's built for wet hair!—Lupita Nyong'o's stylist Vernon Francois says your best bet in preventing damage is using something you already own: your fingers.
"I think the biggest myth people have when managing curly hair is that it tangles too easily. I always say use your fingers to detangle, rather than a comb, because your fingers are your best tool," Francois told Elle. "They'll yield a different look, especially when it comes to curl definition. And you can manage your expectations better with them. Just use your fingers to politely separate the curls. I say politely because you want to always approach your hair when you're in a good mood." (Source)
12. Don't Pull Your Hair Back Too Tightly
The way you put up your hair could be causing major damage—especially if you're tying it back too tightly. Whether it's a ponytail or a fancy updo, Mark Hill recommends taking it easy—otherwise you could see balding and other issues pop up in the future: "Over time, this will put a strain on the finer hair around the front hairline and make it go thinner and become weak," Hill told Style Caster. (Source)
13. Use Layers When Teasing Your Hair
Teasing is a great way to give your hair some quick volume, but if done incorrectly, it will look like a bunch of tangles on top of your head—aka not so flattering. According to stylist Phil Smith, using layers can prevent the unwanted peep-show and give the illusion of soft, bouncy hair.
"If want to backcomb your hair to give add a little volume, remember to leave the surface section of hair smooth," Smith told Glamour. "Backcomb underneath, then once you've backcombed, smooth over and this will disguise all the stray backcombed hairs underneath." (Source)
14. Do Your Hair the Night Before
Everyone has experienced taking the time to do their hair only to go outside and have it instantly frizz up. Luckily, Beyoncé'sstylist has a tip that will keep your tresses tame: Doing all the hard work the night before. (It's a big time-saver, too!)
"If you've got a big event but your hair is unruly, wash and blow-dry your hair the night before then loosely plait it or twist into a top knot," Mark Leeson told Glamour. "After sleeping on it, the frizz will have settled and your locks will be smoother, with a natural looking wave." (Source)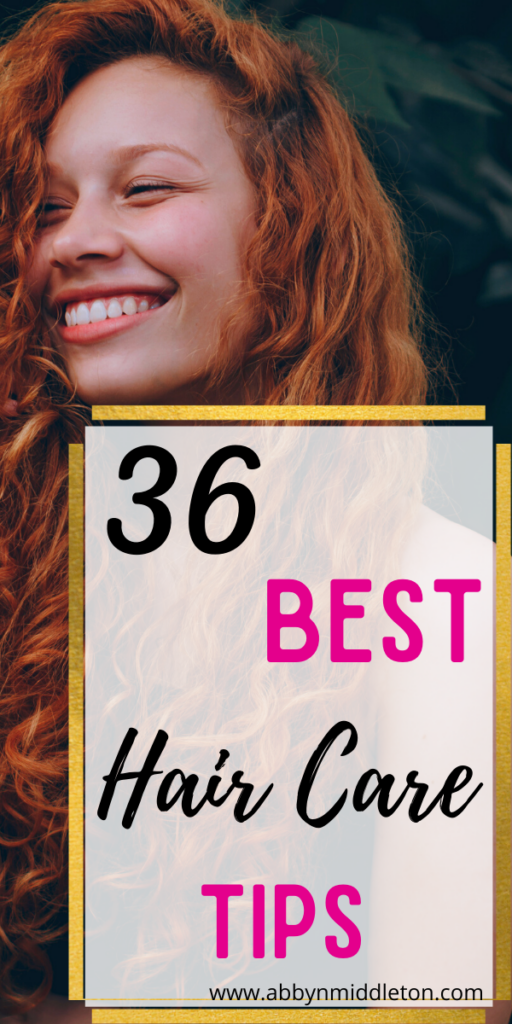 15. Use a T-Shirt Instead of a Towel to Dry Your Hair
Why spend big bucks on towels when you can just use your old tees? Atkin told Marie Claire the material is a lot easier on your hair and can help keep it healthier down the road.
"I always suggest my clients dry their hair with an old cotton t-shirt instead of a towel out of the shower," she said. "Wet strands are much more fragile and prone to breakage and the harsh fibers of a towel can be too aggressive." For more great beauty tips, check out how to Simplify Your Life with These 20 Multitasking Beauty Products. (Source)
I hope I helped you find out info on some of the "Best Hair Care Tips For Achieving Healthy Hair" New to abbynmiddleton.com? If so, check out my latest post on "46 Best Healthy Desserts For Sugar Spikes!" Stay tuned for new posts every week! 🙂