Does the ordinary peeling solution work? The Ordinary Peeling Solution Review
What is The Ordinary Peeling Solution?
The Ordinary Peeling Solution! A well known blown up product! I had come across several and several videos and reviews on the Peeling Solution! It is a chemical peel for fading acne scars, brightening skin, and exfoliating dead skin cells.
Exfoliating takes off the build up of dead skin cells, bacteria, and dirt off your skin. It helps keep your skin clear and clean! It contains a chemical called "AHA(30%)" and "BHA(2%.)"

I will give you a quick and sweet science lesson on what the chemicals do. AHA (alpha hydroxy acid) is a water-soluble acid made from sugary fruits. AHA helps peel away the top layer of your skin and renew the skin layer.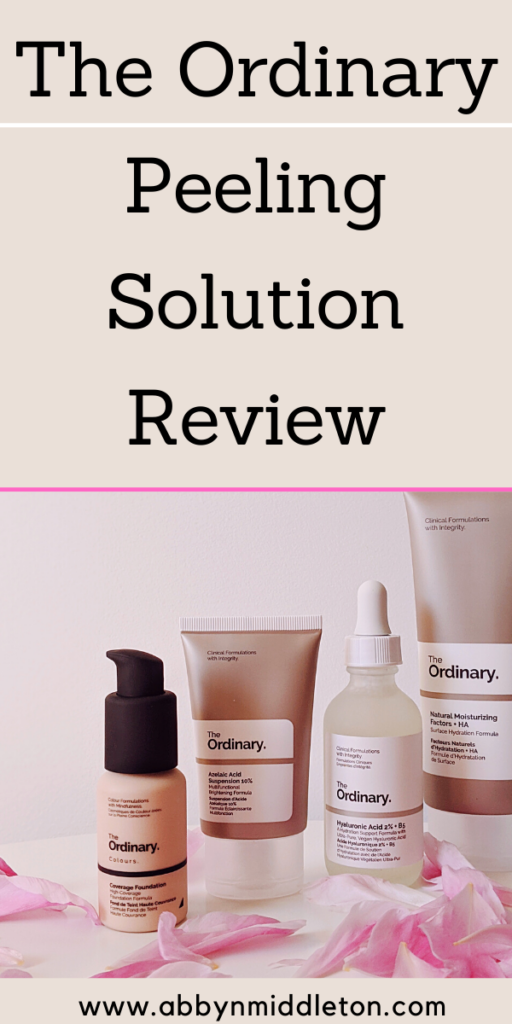 The chemical peels away the dead skin cells. Lastly AHA also evens the skin tone and helps with hyper pigmentation.
BHA (beta hydroxy acid) is a oil-soluble acid. It gets deeper into your pores and performs a deeper exfoliation of dead skin cells and excess sebum. Cleaning and clearing your skin! The 2 chemicals work together to perform a strong job on exfoliation.
These are strong exfoliating chemicals! There is a warning to this product! The chemicals can cause a sun burn from sun exposure after using this product.
After you use this Peeling Solution and want to go outside or around sun exposure put on sunscreen please. It will protect you from a sun burn.

After a few days since you used this product you can stop wearing sunscreen. It is recommended that you at least you sunscreen the following 4-5 days after using the product.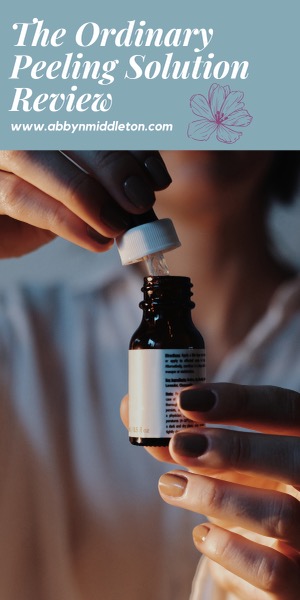 My experience with The Ordinary Peeling Solution:
Let's talk about directions first and for most. The product says to smooth it on your face and avoid the eye and lip area. It tells you to only leave it on for 10 minutes maximum and to only use it once or twice a week no more depending on how healthy your skin is.

After 10 minutes you're supposed to peel it with your fingers or wash it off with your hands carefully using water. The product is a dark red so I recommend wiping it off with a soft darker colored towel if you're going to use a towel because it could stain anything light colored.

When I received the Peeling Solution I planned to use it that night. Later that day, after supper I washed my face and smoothed it on my face avoiding my eye and lip area as directed. The product tingled a bit for the few first minutes. After it started to dry it became more sustainable.

It is very watery base and smells a little strong of acids. Again, NEVER leave it on for more than 10 minutes! AHA and BHA are such strong chemicals that they can leave chemical burns if used over 10 minutes.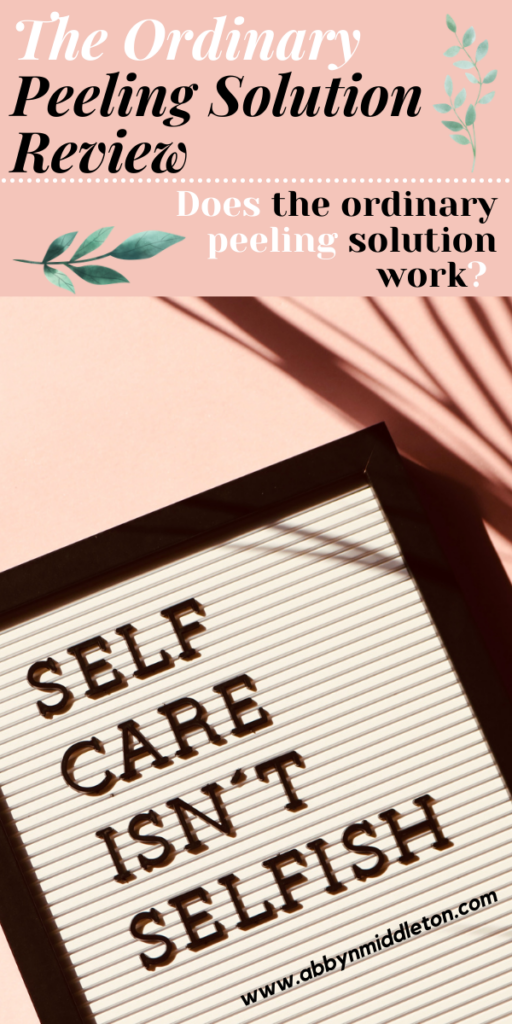 After 10 minutes passed it felt dry and very tight to my face. I went to wash it off and I found it better to wash off with water using your hands. Make sure you remove every bit of it. When patting my face dry I already noticed that it felt SO much smoother!
My skin also appeared more evenly toned and brighter. It is said to give you better results each time you use it! The more I used it the better my skin got. I used the product once a week for a month. With said, I began to see fading to my scarring, brighter appearance, more evenly toned skin, and a very baby soft surface!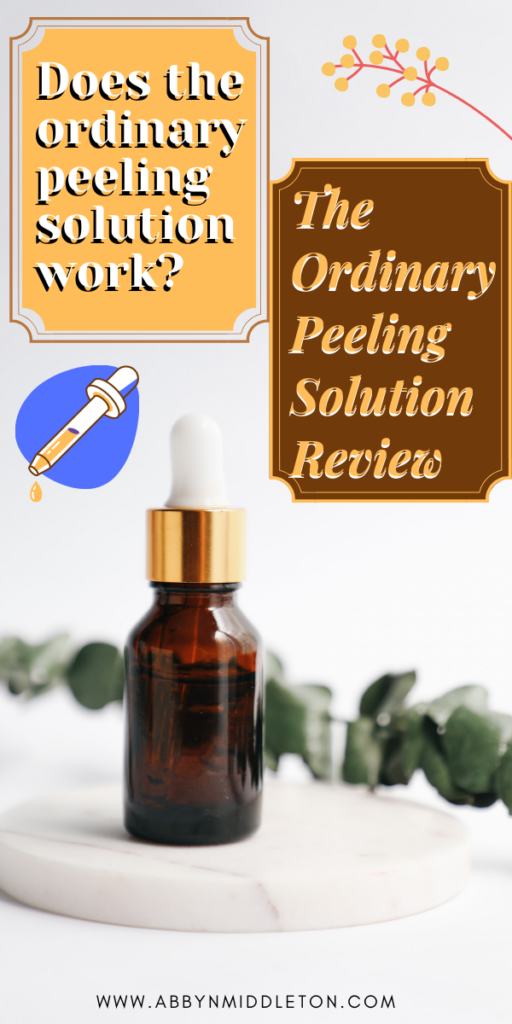 Although, after I washed it off my skin was VERY dry and pleading for hydration. Which is normal after using a very strong exfoliating chemical. I highly recommend moisturizer always after any skincare product is put on.
Even when not using any skincare products at least use moisturizer every morning and night! It hydrates and makes your skin look very fresh, young, and moisturized! Sunscreen is also a good must for an everyday skincare product in the morning before moisturizer.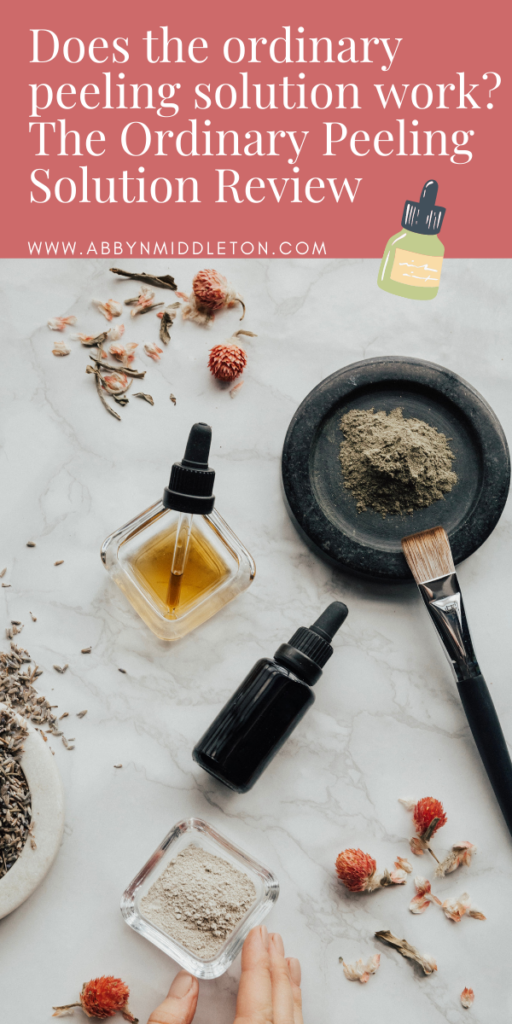 BONUS: Here's a video review on The Ordinary Peeling Solution! Does the ordinary peeling solution work?
Round up thoughts on The Peeling Solution. Does the ordinary peeling solution work?
In all, I adore this product. The product helped me a lot with my skin. Buying it was a good purchase. The chemicals are safe and good for the skin, but they're strong. Don't be afraid of using it. I myself have very sensitive skin and I did well with it.

I highly recommend this product to someone with acne prone skin, uneven skin tone, and or textured skin (a bumpy/rough feeling, not smooth or soft.) The Ordinary Peeling Solution is a wonderful product and the chemicals really do the trick. Just know that some skin types take longer or shorter time to see results, but it works so don't give up on it.
BONUS! Here's a wonderful written review on the solution! (blushandpearls) .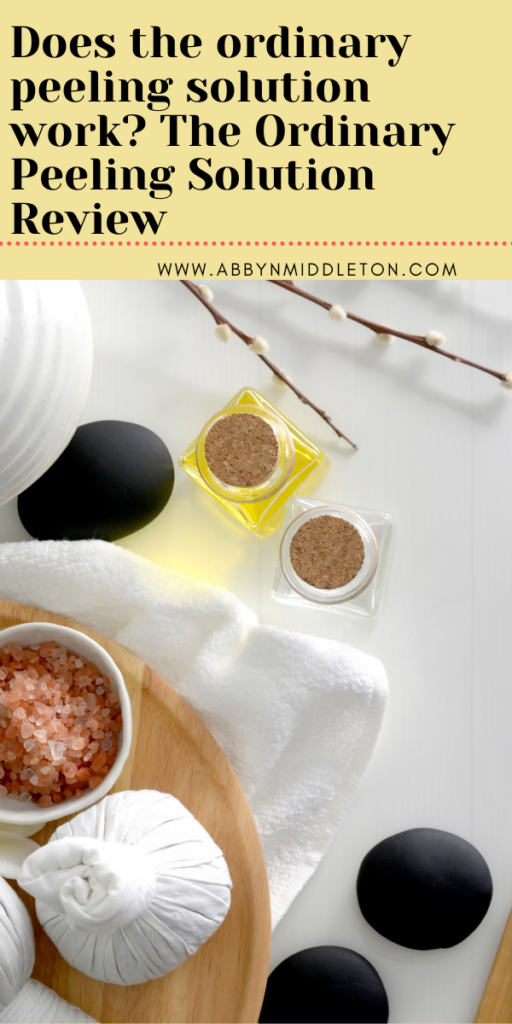 Where can you buy this product? How much is it? And other Ordinary products!
Good questions! The Ordinary Peeling Solution is available at your local Sephora, Ulta Beauty, and The Ordinary.com (TheOrdinary) . You can get it cheaper on other websites like I listed besides their website. They also sometimes run sales or have coupons! Their prices are already wonderful though!
This solution retails for $7.20! The Ordinary's line of products have a wonderful pricing! They're super affordable and work very well! Their line contains mostly key ingredient products that you pick and choose to help your skin type. They also have cleansers and moisturizers for everyone!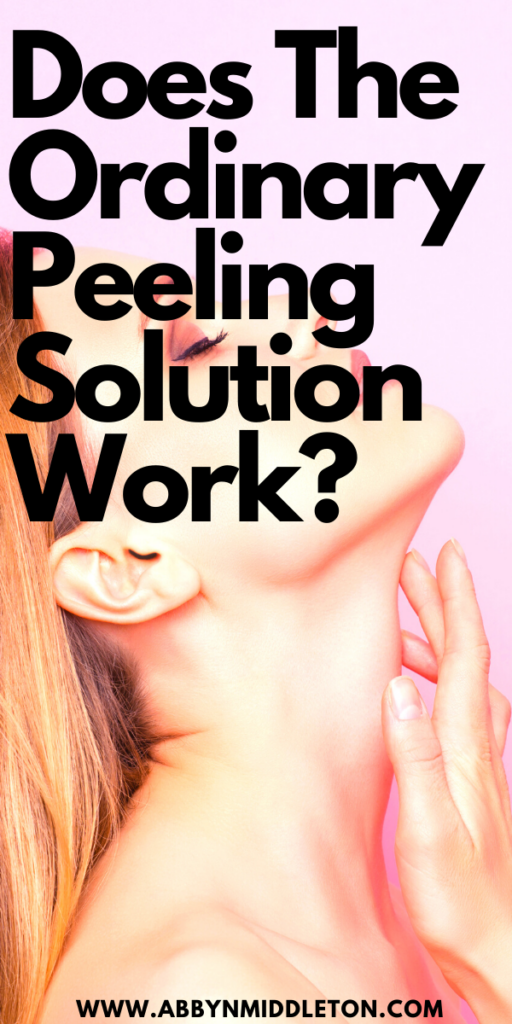 I love their line and have tried a few of their products like their Lactic Acid 10% + HA, Glycolic Acid 7% Toning Solution, Niacinamide 10% + Zinc 1%, Ascorbic Acid 8% + Alpha Arbutin 2%, and of course their AHA 30% + BHA 2% Peeling Solution. Every product I just listed and their results has my love!

I hope I answered your question on "does the ordinary peeling solution work?" New to abbynmiddleton.com? Stay tuned for new reviews and or new roundup posts every week! 🙂