Is Bare Minerals a good foundation? BareMinerals Original Powder Foundation Review
Why should you buy the product? Where can you get it? Is Bare Minerals a good foundation?
A very popular topic, a mineral foundation…"BareMinerals Original Powder Foundation" is one of my holy grail's now. It has been known to be "So pure you can sleep in it" -say BareMinerals. (BareMinerals) . I bet you're wondering…Is Bare Minerals a good foundation?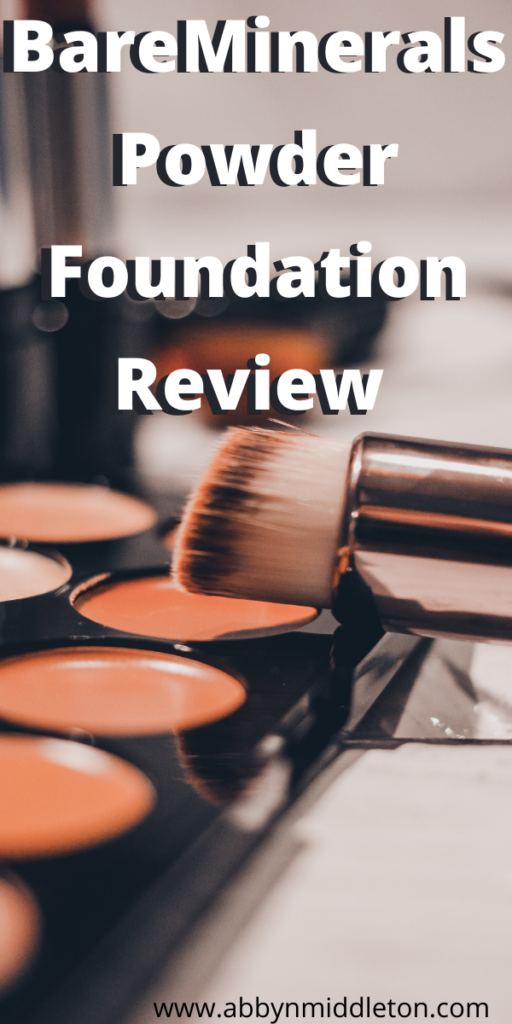 What is the hype about?
The product is 100% free of parabens, phthalates, mineral oil, chemical sunscreens, and more, it's also cruelty free. It contains an SPF of 15 which is a great amount that's not too much or too little in my opinion. Their line is known to be "Skin-improving formulas with proven performance and that's clean without compromise" -says BareMinerals (BareMinerals) .
Where can I get the product?
The foundation comes in a variety of 30 different shades. You can also get their normal size or their jumbo size. The retail price is $29 at Ulta, Sephora, other different department stores, and their website at (BareMinerals) .
You may can find it cheaper depending on where you shop. You can also use points with accounts signed up to certain places and or coupons.
I have also found it on Amazon for a cheaper price of $21.30. They are limited on shades though. Here is the link (Amazon) .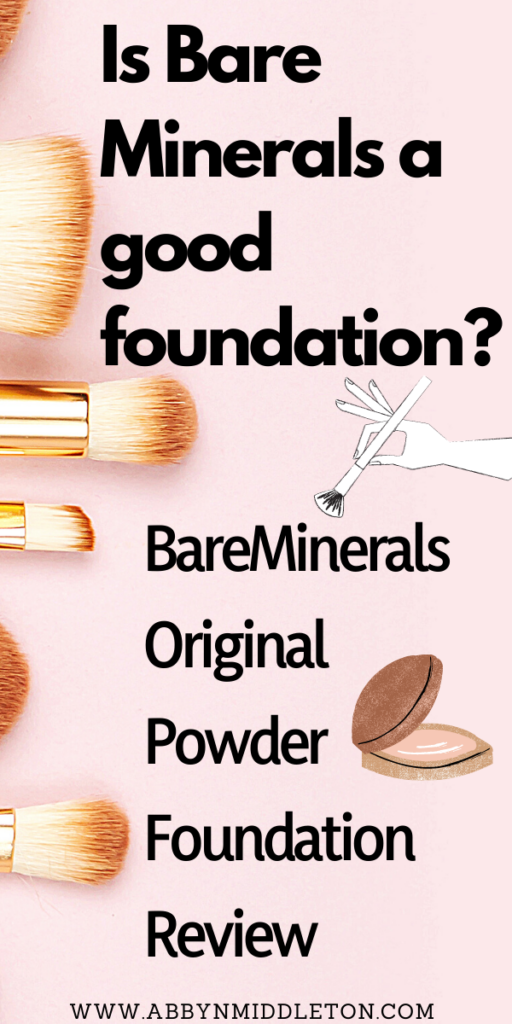 BONUS! Here's a video review on the powder:
Other BareMineral products and Dupes:
INTRODUCING: Their brushes and primers! They have brushes to apply the powder foundation with. You don't have to use their brush specifically. You can use replicas like one that I have listed a paragraph below.
I use "Elf's Flawless Face Brush" for a flawless application at (Target) . It's very soft and pleasant for a food price and twin to "BareMinerals Smoothing Face Brush!"

BareMinerals also has primers made for their line of foundations. I use "Smashboxes Photo Finish Oil & Shine Control Matte Primer" around my T-zone because that's where I get most oily and want the powder to stick their especially.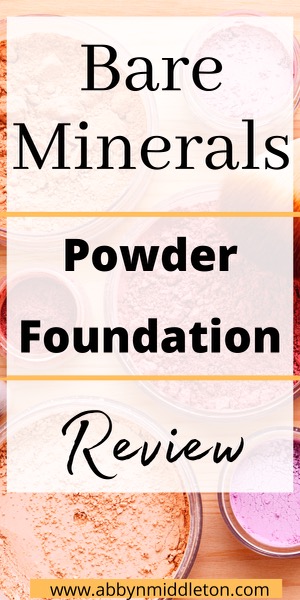 To me "Smashboxes" primer that I mentioned works just as well to keep the powder from sliding. Here is the link for that primer (Ulta)
It is much easier to apply with a brush compared to using your hands or a beauty blender. If you decide you do want to buy BareMinerals brush you can get it in a set with the foundation. It will be cheaper that way.
Though even if you bought the primer and or the foundation you should still never sleep in makeup because even if the product is pure it isn't 100% pure and will still sink into your pores especially when you're sleeping. Always have a clean washed face before bed.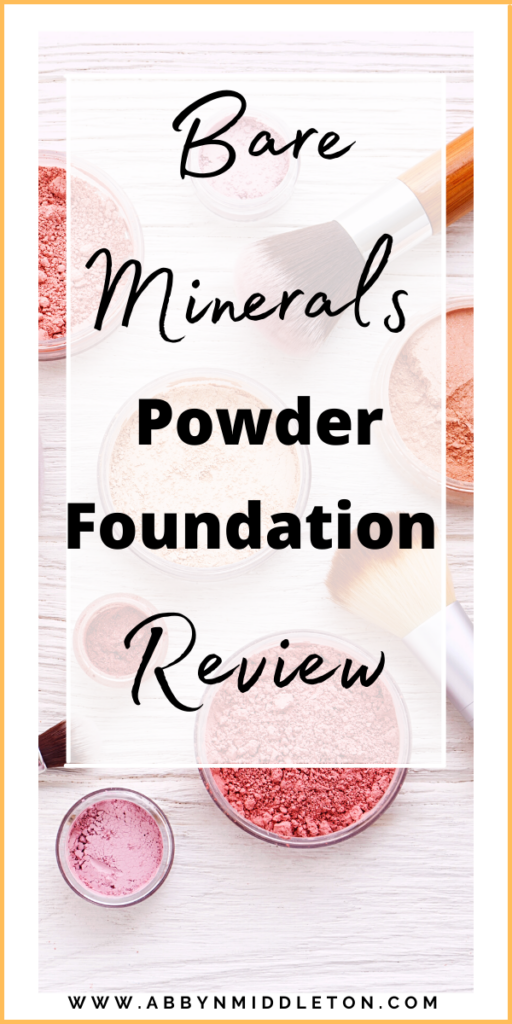 My Opinion on the powder! Is it worth it?
Their line is cleaner than most lines of makeup. It is way better for your skin compared to most brands, but it isn't completely and totally pure. Though they did a great job with eliminating and watching out for bad harmful ingredients. I love how natural their makeup is. The more natural, the better for your skin.
With my experience I adore the foundation and I barely break out now. The powder foundation container is also small, but has seem to last me about 3 to 4 months because of me only using about almost a tablespoon.

You can get a jumbo size if you think you will use more than the amount I use. Don't underestimate the size though because there is a lot of product inside and the powder spreads.
The cute container also rotates to cover or show the punctures in the container for the foundation to exit out of. I sprinkle it into the lid and dip my brush in it. I dump back in the foundation I didn't use, shake it in there, twist it, and seal it away.

When I put it on I noticed that it gives off a beautiful pearly shine. It is light to medium coverage and is somewhat buildable. I have noticed that any line that is "more natural" is lighter coverage and or less pigmented with my experience so keep that in mind.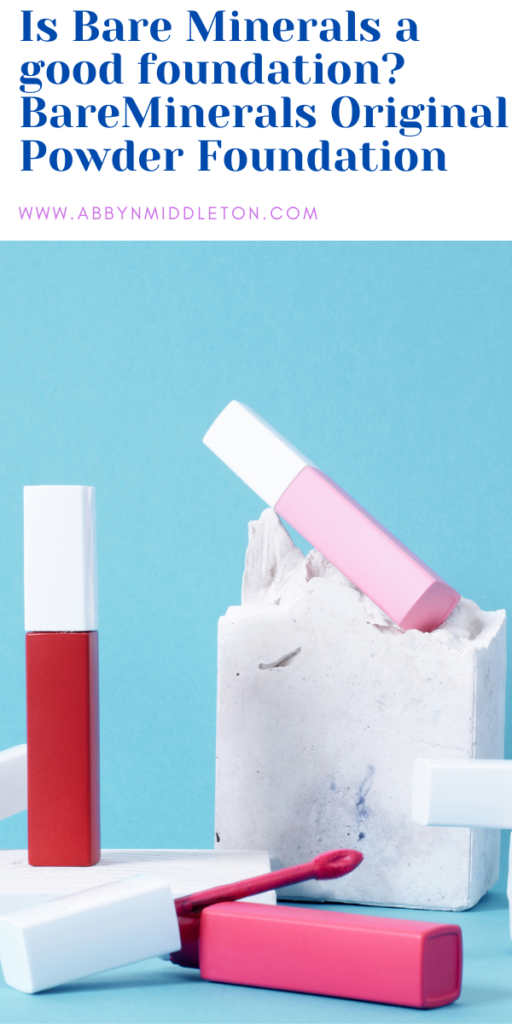 The pearly finish acts as a highlighter. So if you're skin gets oily later in the day I would advise a oil control primer. Like the one I mentioned above. Because the highlight effect it gives off with your oily skin combining the powder begins to smear off.
I also love that it has sunscreen because I am very fair so I burn easily. The SPF 15 to me is a great amount in the foundation. Because too much sunscreen and a foundation can make it seem oily. It can also seem too heavy.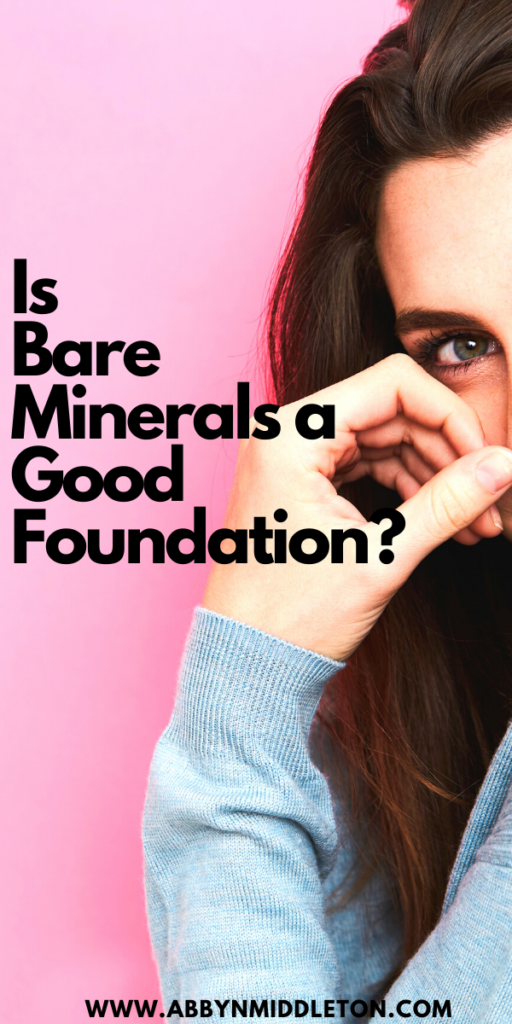 SPF 15 is a good amount and should keep you protected from harmful sunrays throughout the day. Now if you're going to be outside a lot and exposed to sun most of the day then I advise a higher concentrated SPF underneath your foundation.

Sun protection is very important for skin. Especially when you live in a sunny hot place. With the foundation being light coverage I'm glad they put a sunscreen in it. Try to always get a foundation and or concealer with SPF in it.
Although I advise a tight grip/oil control primer or setting spray because with it being a powder and giving off a pearly shine it can easily smudge off during the day. Especially if you live in a place that's hot and sunny and will make you sweat and produce oil more than usual.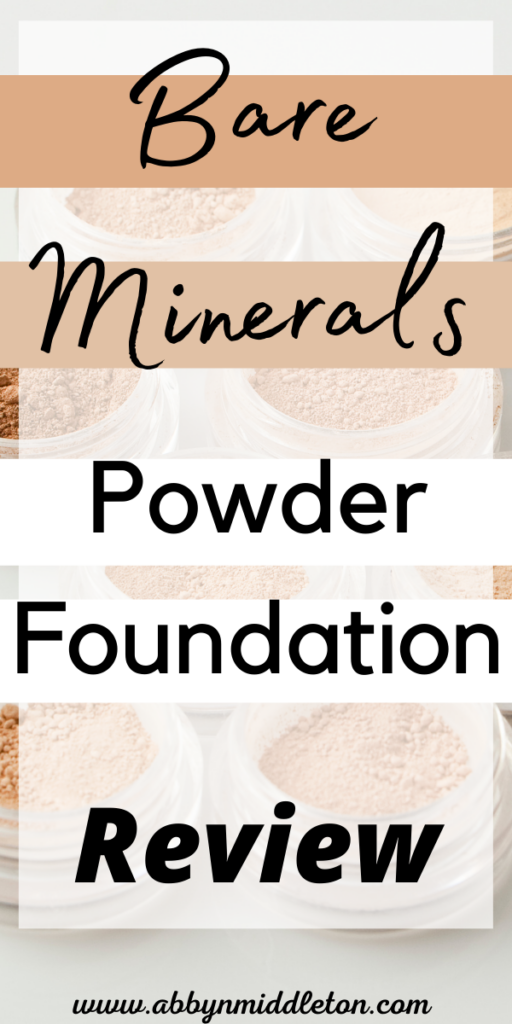 An oil control primer will help with oily skin and the pearly shine. I again advise this if you have oily skin or live in a hot sunny place. In all my skin has improved by staying pretty clear from break outs and sun burns.

BareMinerals Original Powder Foundation has my LOVE. I recommend this product to skin that is sensitive and or acne prone, but if you're looking for a simple light coverage with SPF than this is the product for you. They have more than just powder foundations.

Their whole line and variety is wonderful, clean, and pure. BareMinerals in my opinion equals healthy and happy skin.
I hope I helped you find out "Is Bare Minerals a good foundation?" New to abbynmiddleton.com? Is so, check out my latest post on "Does the ordinary peeling solution work? The Ordinary Peeling Solution Review!" Stay tuned for new posts every week! 🙂 Please, subscribe by signing up for emails to let you know right when I have a new post out, and let me know how this information is helping you below! Plus! When you sign up to get my emails you can get a FREE Printable