Mental Health Tips For Students!
Homework, drama, good grades, and more struggles students deal with at school. Today we will be looking at "Mental Health Tips For Students." School is a place we all have to attend to a good quarter of our lives. Therefor, the importance of mental health should be pushed! Positivity, peace, and happiness are so very important! Our minds deserve just as much care as our body's do! Here I have listed several tips to help students succeed in school! : )

Bonus video on down! : )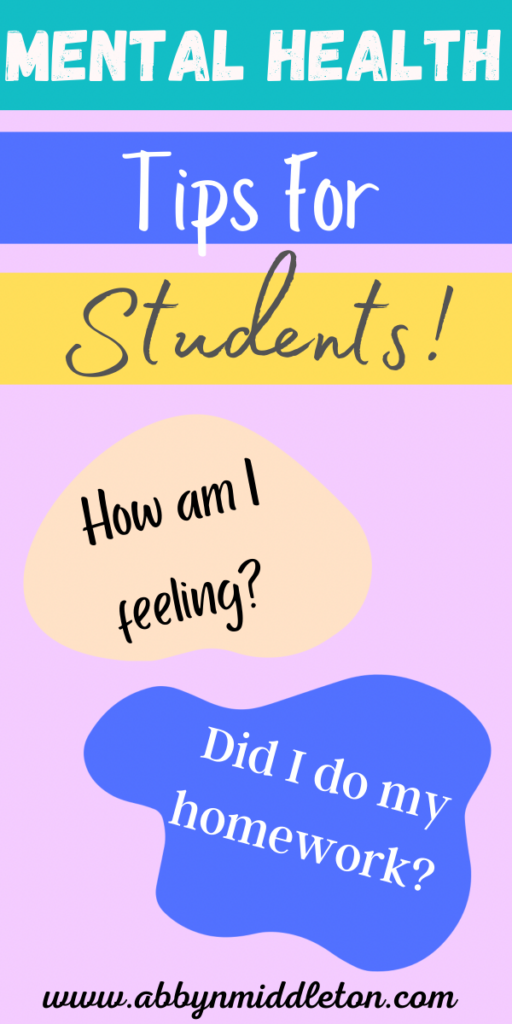 "Mental Health Tips For Students!" with Everyday mental health tips for students from: law.ac.uk
Meditation apps
If you're finding student life a little bit stressful and are looking for a simple way to take a time out from the rat race of daily life then meditation and mindfulness exercises are a great place to start. It can be a challenge to begin with but free to download apps such as Headspace, Simple Habit and Oak can all help you to train your mind to focus and redirect your thoughts.
If you want to work up to meditation, start with slow, deep breathing exercises. Most people tend to breathe in a more shallow and rapid way, or hold their breath, when they are feeling anxious. Place one hand on your stomach, just above your belly button. Keep breathing steadily and try to concentrate on making each breath a little bit deeper.  Draw it down into the bottom of your lungs.  Inflating your lungs fully pushes the diaphragm muscle down, causing your stomach to push outwards.  If you manage to do this, the hand on your tummy should lift slightly. Don't worry if you don't get it right away, stick with it and you'll soon feel the benefits.
Meditation and breathing exercises are proven to reduce stress, assist in reducing anxiety, lengthen the attention span and improve sleep. Speaking of which… (Source)
Sleep
Poor sleep has been linked to mental health problems such as anxiety and depression. Harvard Medical School say 'neuroimaging and neurochemistry studies suggest that a good night's sleep helps foster both mental and emotional resilience, while chronic sleep disruptions set the stage for negative thinking and emotional vulnerability.'
Between socialising and studying it's easy for students to burn the candle at both ends and lose out on sleep. However, when it comes to learning, memory and mental resilience a goods night's rest is vital. Not everyone needs eight hours sleep but it's a good target to aim for and don't forget to put those screens away before bedtime. The blue light emitted from phones, tablets and laptops have a negative impact on the quality of your sleep so resist checking your social media or emails in bed. (Source)
Keep active
Lulls in mental health can leave you feeling sluggish and less inclined to exercise but it's important to try and keep yourself moving.
"Any type of exercise is useful, as long as it suits you and you do enough of it," says Dr Alan Cohen, a GP with a special interest in mental health from NHS.com. "Exercise should be something you enjoy; otherwise, it will be hard to find the motivation to do it regularly."
Exercise increases blood flow to the brain and releases endorphins, our body's own antidepressant. It also releases other neurotransmitters such as serotonin, which lift mood.
If you want to take it easy just go for a walk or if you're having a day when you don't want to leave the house, try an online routine from Fitness Blender of Fightmaster Yoga. (Source)
Counselling Service
The Counselling Service is available to all current students at The University of Law to help and support you. Although university is mostly a time of fun new experiences the ULaw Counselling Service are there for any times when you may need support.
Counselling offers a confidential space to talk and think through any personal difficulties with a trained professional. Many people find it helpful to do this with someone who isn't a friend or family member.
ULaw students can contact the counselling service under the Health & Wellbeing section on the Student Hub on Elite.
If you're not a ULaw student you can find out more about freely available counselling and therapy on the NHS website. (Source)
Together All
Together All is a digital mental health support service which is completely anonymous and is the only online mental health service with 24/7 clinical moderation. No matter where you are in the world or what time of day (or night) it is you can log in and get help in less than five minutes. Together All provide a number of different services including peer support, self-guided exploration and 1-to-1 online therapy.
Together All is free for all ULaw students but is available to anyone for a monthly subscription fee. (Source)
Eat well
Eating foods that are rich in complex carbohydrates, vitamins, minerals, protein, and fatty acids is key to keeping your brain in good working order and therefore improving mental health. Eat regularly throughout the day to maintain a constant blood sugar level and avoid those dreaded sugar crashes. Aim for 5 portions of fruit and vegetables a day, limit your alcohol (as it has a depressant effect on the brain so can result in a rapid worsening of your mood) and make sure you keep hydrated.
We all need a treat now and then but if your mood is low improving your diet is a quick and easy area to make improvements. (Source)
SAMARITANS
If you need immediate help and don't know where to turn then The Samaritans are available to talk to you 24 hours of the day and 365 days of the year. Call 116 123 from any phone or visit The Samaritans website for more information. (Source)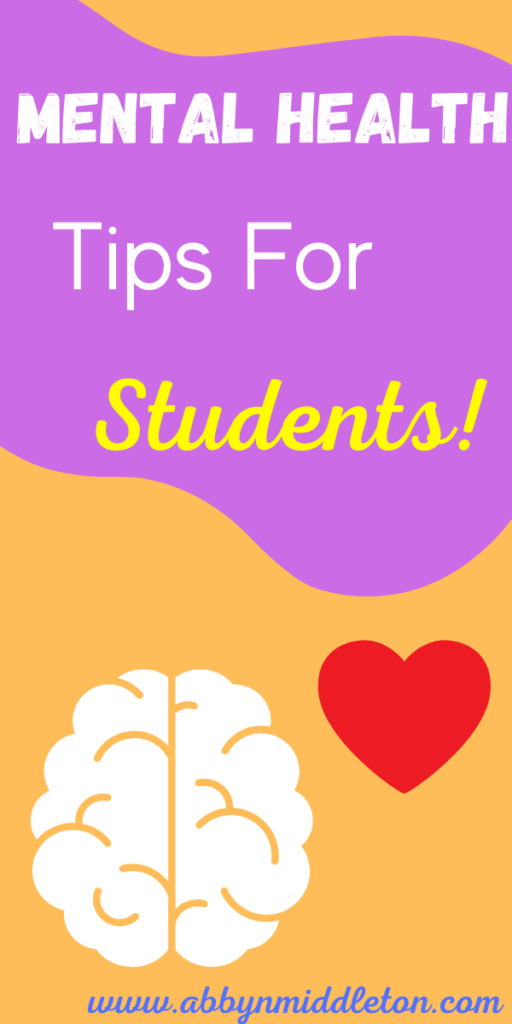 "Mental Health Tips For Students!" with 9 MENTAL HEALTH TIPS FOR KIDS IN STRESSFUL TIMES from: healthparkpediatrics.com
1. Talk Openly About Feelings
One of the biggest mental health tips for kids is keeping the channels of communication open. Always reassure kids that they can come to you with their feelings no matter what is going on. If they have questions or worries, make sure they know you are listening. Recognize that their feelings have value and they will be more likely to keep coming to you to talk about how they're feeling throughout their life. (Source)
2. Follow A Routine
Kids thrive when they are following a routine. When things happen that upend their everyday lives, it can add to the stress and uncertainty they're already feeling. That's why one of our top mental health tips for kids is to have them follow a daily routine. Then they need to have scheduled time for studying, playing, snacks, and meals. Finally, stick to your bedtime routine. The American Academy of Pediatrics recommends the Brush, Book, Bed program to wind things down each night. (Source)
3. Keep Things Simple
In times of crisis, it's important to be open and honest with kids. But you need to do it in a way that they can easily comprehend. Keep the information you share with them about current events simple. The simpler you keep your conversations about the crisis, the fewer reasons your child will have to feel stressed about it. (Source)
4. Teach Them Healthy Ways to Manage Stress
Even if you create the ideal environment for your child, they will experience stress from time to time. And as they grow up, they will experience new things to stress about. So when they're young it's a good idea to teach them how to deal with their stress in healthy ways. Teach them some strategies for managing stress in the moment to release tension. (Source)
5. Limit Their Exposure to News Coverage
Another one of the best mental health tips for kids during a stressful time is to limit their exposure to news and media coverage. When there's a big crisis in the world, your instinct might be to stay glued to the news to stay informed. However, a constant feed of information can induce anxiety and confuse kids. (Source)
6. Make Time for Play
One of the best things you can do for your child's mental health is to make sure they get time to play. They need time to express their creativity, use their imaginations, and focus on fun things. As long as they are getting all of the necessary tasks done, let them have some free time to have a bit of fun. (Source)
7. Get Them Moving
When carving out time for play, make sure some of that time is dedicated to physical activity. The American Academy of Pediatrics (AAP) recommends that children over six get at least 60 minutes of physical activity each day. Getting outside and active (in safe ways, of course) is one of the most uplifting mental health tips for kids. Anything that gets them moving can help them work off anxious energy and can also boost their mood and help them sleep. (Source)
8. Watch Out For Signs of Trouble
One useful way to help your child with mental health is to learn the signs of mental distress. Not every child is the same, so it can be difficult to identify them. However, there are some signs that you should take action:
Difficulty controlling emotions
Avoidance of normal activities
Withdrawing from relationships with friends and family
Difficulty keeping up with responsibilities
Erratic behavior or outbursts of anger
Continuous sad mood
Changes in eating or weight loss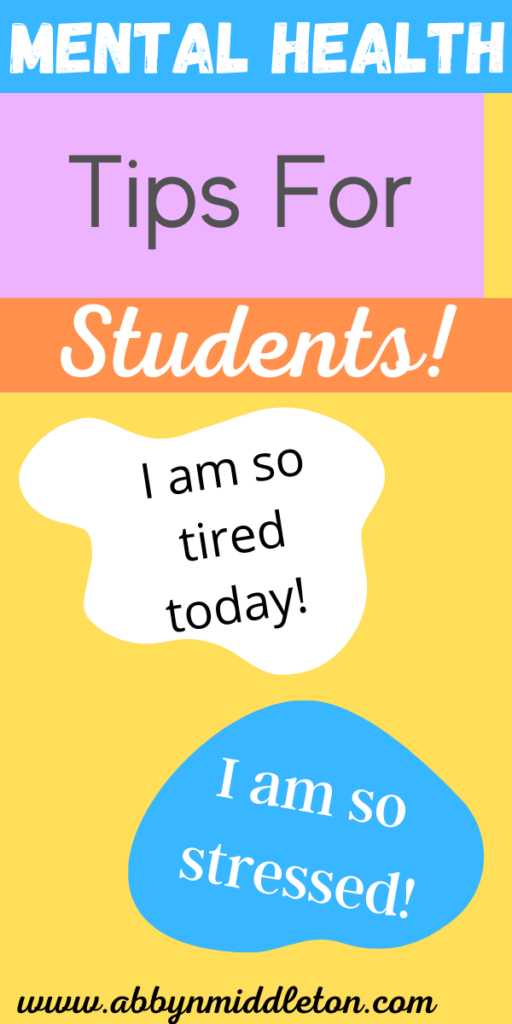 9. Talk To A professional 
The last mental health tip we have for kids is one of the most important. If you see signs your child is struggling with their mental health, you should contact their pediatrician. They can evaluate your child and possibly recommend a specialist that will have even more mental health tips for kids. If you are unable to visit the doctor's office in person during a crisis, many providers are offering telehealth options to accommodate their patients.
At HealthPark Pediatrics, the health and safety of our staff and patients is our top concern. We are taking steps to ensure that patients are safe visiting our office. This includes using a separate entrance for sick visits, limiting the number of staff and physicians, and offering telemedicine visits. If you have questions or concerns, call (919) 896-706 to talk to a team member about making an appointment. (Source)
BONUS! Here's a wonderful video: "take control of your mental health! (TIPS)" on "Mental Health Tips For Students!"

"Mental Health Tips For Students!" with 4 tips to help your student improve their mental health from: colorado.edu
1: Start with the basics
Prioritizing our basic needs like eating, sleeping and getting physical activity is important for our mental health. Taking care of our bodies can improve our mood, stress levels, self-esteem and help reduce anxiety. Reminding our students to take care of these areas can be helpful:
Sleep: Our students need about 7-9 hours of restful sleep each night. Encourage them to shut off their phones before bed or try some relaxing activities to help their body unwind, like journaling, reading, yoga or listening to music. They can also attend a free Healthy Living workshop provided by Counseling and Psychiatric Services, which covers a variety of topics, including sleep.
Eat: Your student may be overeating or undereating in order to cope with stress or anxiety. Encourage them to honor their hunger cues and eat at least one meal each day distraction-free (no phones, no computers, no TV, etc.). It can also be helpful to remind them to pack snacks if they are planning to have a long day on campus. Students can get additional help with nutrition, meal planning, intuitive eating and more through Nutrition Services. 
Move: Students can make physical activity more enjoyable by choosing activities that they like and are excited to do. Working out doesn't have to be strenuous or burn a lot of calories to count. Moving their body through walking, yoga or low-impact activities is just as beneficial for their mental and physical health. If your student is looking for support to get started, they can check out the Rec Center for classes, outdoor activities and more. (Source) 
2: Take a break from Zoom
Between Zoom classes, Zoom meetups, Zoom game nights and all the other things we Zoom about, it's no wonder many of our students are feeling fatigued by virtual socializing. If this sounds familiar, it may be time to tell your student to unplug and find alternative ways to meet people or connect with friends and family. Here are a few ideas you can try with them:
Snail mail. Sending letters, postcards or small care packages in the mail can be a great way to connect with friends, family and other loved ones. It can also give your student something to look forward to.
Pretend to have a landline. Video calls have swiftly replaced face-to-face interactions. While this can be a great way to see and chat with friends or family, it can be fatiguing to be on video all day. If your student dreads video chats, try making an old fashioned phone call instead. You may be surprised by the difference.
There's an app for that. Meeting people organically can be hard, especially with public health guidelines in place. If your student is struggling to meet new people, it may be time to get creative. Encourage them to branch out of their normal circles and try apps like MeetUp. Apps like this can be a great place to start finding people or joining groups your student clicks with.
Volunteer. Is your student passionate about a cause? Volunteering can be a great way to get more involved in the community (in person or online) and meet new people who have similar interests. The Volunteer Resource Center has a number of resources to help your student get started.
Socialize at a distance. Encourage your student to take part in activities that allow them to see friends while maintaining a safe distance. For instance, outdoor activities like hiking or biking are a great way to enjoy social time while still following public health orders. Remind them to check the current dial level for restrictions before heading out. (Source)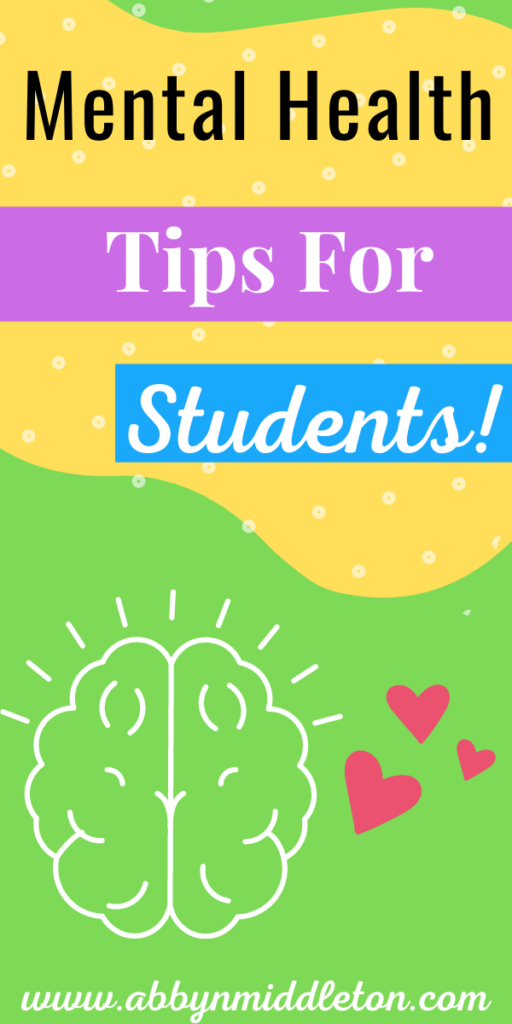 3: Talk to someone
If your student is struggling, let them know it's okay to reach out for help. Seeking connection and support from friends, family or professionals can help your student through the hard times. Here are a few resources on campus that are available to help:
Counseling & Psychiatric Services (CAPS): CAPS is the primary mental health resource for CU Boulder students. They offer mental health assessments, brief individual and couples counseling, workshops, group therapy and Let's Talk consultations.
Office of Victim Assistance (OVA): OVA is the primary resource for students, staff and faculty who have experienced a traumatic or disruptive life event, including death, illness, harassment, assault, abuse, bias and more. They offer brief individual counseling, advocacy services and Ask an Advocate consultations.
Peer Wellness Coaching (PWC): Peer Wellness Coaches are students who are trained to support their fellow Buffs. PWC is a great option for students who want to set goals, connect with additional resources or make positive changes in their lives.
If your student is experiencing a mental health crisis, please utilize emergency and crisis care options. (Source)
4: Practice
We live in a culture that emphasizes quick fixes and easy solutions. However, mental health is a complex issue, and it may take time, patience and practice to feel better. One important factor in working to improve our mental health is to stick with it. It can feel tempting to continually scroll through mental health practices looking for the best and easiest solution. However, encouraging your student to take stock of what they already know and putting it into practice can often be more helpful than searching for new alternatives.
For instance, if your student knows that going to bed early or disconnecting from the news is helpful for them, encourage them to keep it up over an extended period of time. It's also important for your student to know that there's no shame in looking for alternative strategies, but remind them not to neglect the tools that already work for them. (Source)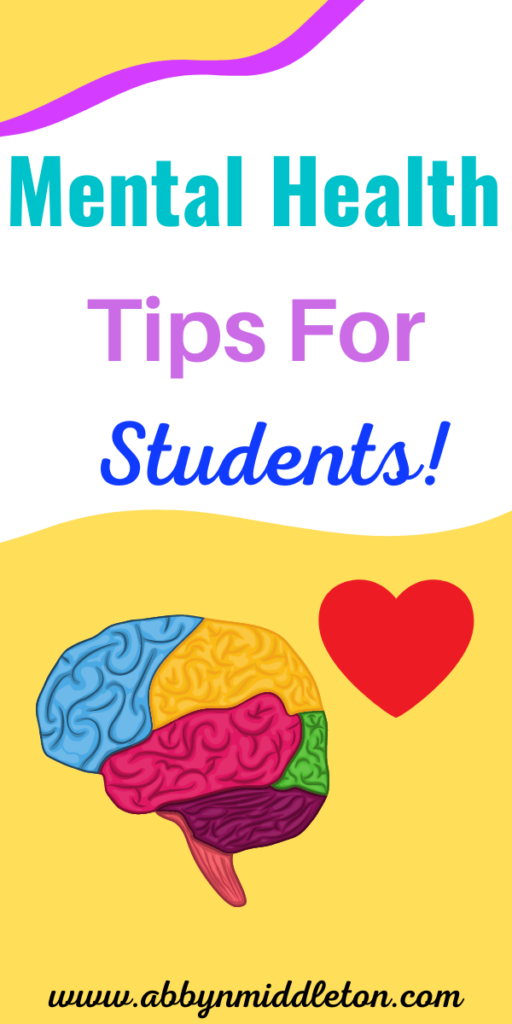 "Mental Health Tips For Students!" with Mental Health Tips for Online Students from: indwes.edu

I hope I helped you find out information on "Mental Health Tips For Students!" New to abbynmiddleton.com? If so, check out my latest post on "How To Prepare Healthy Food!" And if you liked this post, you might also like: "22 Of The Best Mental Health Podcasts" Stay tuned for new posts every week! 🙂