How To Prepare Healthy Food!
Today we will be finding easy ways on "How To Prepare Healthy Food!" Whether you're rushing off to work in the morning, getting the kids ready for school, or just want to have a laid out plan of preparing some healthy foods for the week, you have come to the right place. We will look at several plans to prepare your healthy meals for the week so you don't have to stress about forgetting your lunch at home, not knowing what to eat, and or making it easier on your busy days!
Bonus video on down! : ) With meal prep and meal ideas!
How To Prepare Healthy Food with Meal Prep by health.clevelandclinic.org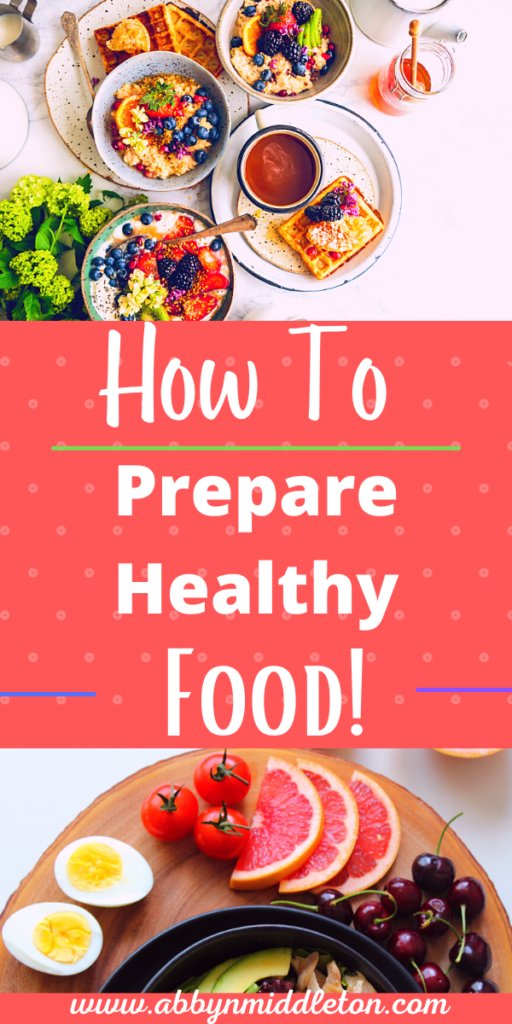 How meal prep helps
Meal prepping simply means preparing or batch-cooking meals, snacks or ingredients ahead of time, to make healthy eating easier during your busier days. 
For one person that might mean making a week's worth of breakfasts and lunches that they can reheat at work. For another, it might mean just chopping up some extra veggies and making a homemade salad dressing to use throughout the week.
"You can quickly make multiple days' worth of food and then not worry about meals the rest of the week," explains registered dietitian Anna Kippen, MS, RDN, LD. 
And, knowing you have something waiting in the fridge might make you less likely to swing through the drive-thru for an emergency lunch or dinner.
It's also a fantastic way to mix things up and get more variety in your diet, Kippen says, because it forces you to plan ahead and brainstorm your meals in advance, rather than relying on your tried-and-true meals in a pinch. Whatever your meal prep style or reason, here's how to get started. (Source)
Step 1: Think storage
Before you even start thinking about what you're going to make, it's important think about how you're going to keep everything fresh and organized. 
"My best recommendation is to get good-quality, airtight, microwave- and dishwasher-safe containers," Kippen says. "Good-quality containers will not have to be replaced for a long time, so it's worth the money to get a good set you will love."
Make sure that whatever you get includes a variety of sized containers, including some small ones to store sauces and dressing separately (because no one likes a soggy salad). (Source)
Step 2: Make a game plan
Next, Kippen suggests picking a day and time that you will dedicate to preparing meals so that it becomes routine.
"Make sure it's a day where you have a few hours to spend," she says. "Most of my patients love Sunday for this."
If you're grimacing at the thought of giving up a good chunk of your precious weekend to this cause, Kippen recommends choosing a day earlier in the week to plan and do your grocery shopping. (Source)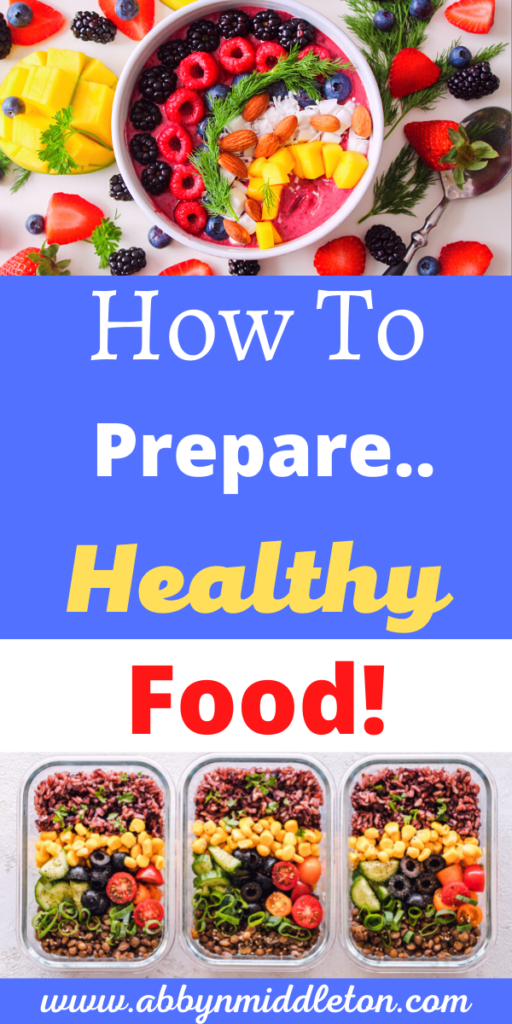 Step 3: Pick your recipes
Now it's time to choose what you're going to make and write up a shopping list. Your meals can be specific recipes or just combinations of simple proteins, whole grains and vegetables.
Kippen offers these tips for making good picks:
Make sure any recipes you pick are well-rounded and include vegetables, lean proteins and whole grains.
If any of your recipes contain excessive amounts of fat, sugar and salt, plan to make substitutions or reduce the amount of salt, sugar or oil in the recipe. 
Start simple. Choose meals that are easy to prepare and don't contain a ton of ingredients. (Now's not the time to attempt Boeuf Bourguignon.) "Don't let yourself get overwhelmed with complicated recipes when you're just getting started," Kippen says. 
Choose ingredients with a variety of colors and textures. Different textures will keep your palate interested, and different colors will give you a variety of micronutrients that will benefit your body.
Consider meals where you can reuse ingredients. For example, make a batch of baked chicken, and then serve it one day with steamed broccoli and a sweet potato, and another day over greens with some whole-grain crackers.
Look for recipes that can be cooked in a slow cooker or pressure cooker to save even more time.
Avoid making the same meal two weeks in a row. Even your favorite recipe will get old if you eat it too often.
Some healthy meal prep ideas for the week include:
Peanut butter sandwich on 100% whole grain bread with a small bag of baby carrots.
Chicken vegetable stir fry over brown rice.
Burrito bowl with brown rice or cauliflower rice; black beans; tomatoes; sautéed peppers and onions; a few thin slice of avocado and a sprinkle of cheese.
Roasted chicken, sweet potato and cauliflower or Brussels sprouts.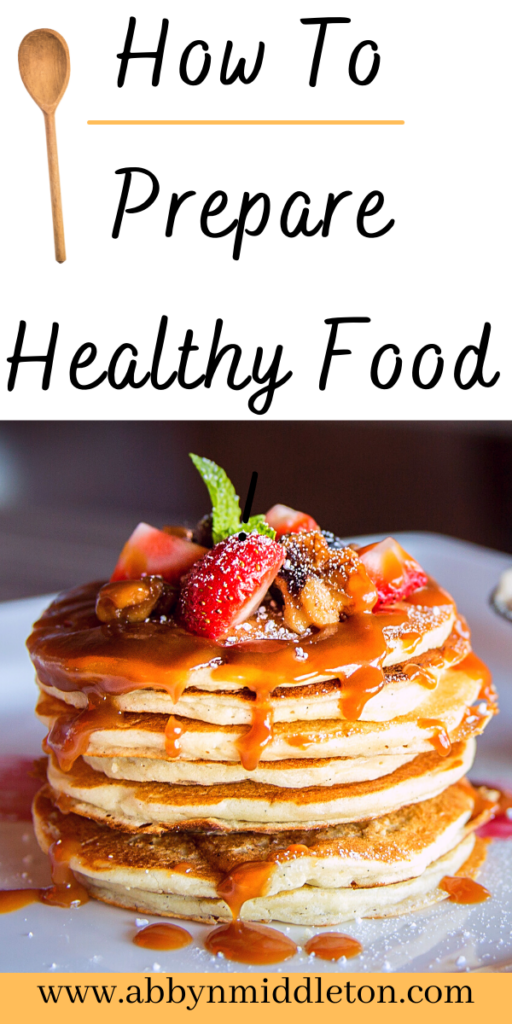 Step 4: Ready, set, go! 
Ready to get to work? Make your time in the kitchen as enjoyable as possible by cranking up some tunes, or putting on an audiobook or podcast. Or, invite a family member or friend to join you.
Once your food is made, cooled and transferred into airtight containers, it should last about three to four days in the refrigerator. 
But if a recipe makes more than you can eat in that time – or if you get sick of eating one of the meals you prepped – just pop the remaining servings into the freezer. "In a week or two, it'll be a quick option when you don't feel like cooking," Kippen says.
Speaking of the freezer, Kippen recommends keeping frozen berries and a variety of frozen vegetables on hand, too. They're pre-washed, pre-chopped and can be microwave-steamed in a pinch. 
Remember, meal prep isn't all-or-nothing, and there's no definitive right or wrong way to do it. So find what works for you, and don't worry about being perfect. A few small steps done in advance can go a long way. (Source)
BONUS! Here's a wonderful video on "How To Prepare Healthy Food!" With meal prep and meal ideas!

How To Prepare Healthy Food with How to Meal-Prep a Week of Healthy Family Dinners on Sunday by eatingwell.com
On any given weeknight in my household, at precisely 6:05 p.m., there is a flurry of activity all within 7 square feet of our kitchen island. Lunchboxes are being unpacked, papers from teachers are being signed, the mail is making a thud as it's dropped on the counter, the dog is asking to be fed.
All the while, I am dodging and weaving between my family members, trying to get dinner on the table before my 11-year-old has to go flying out the door for ballet. It's far from relaxing. Words like "hectic" come to mind. And that would be putting it mildly.
So, my main goal of this healthy family meal-prep dinner plan is to take that level of stress from code red down to a more tolerable green. The basic premise is: do a bit of prep on Sunday when you have a chunk of time to get into the kitchen to help ease the weeknight chaos. For example:
Chop and cook a batch of veggies that you can tuck into a couple of the meals. Whip up some yummy homemade dressing to use all week long. Build a simple veggie-heavy casserole. Then for the rest of the week, when 6:05 comes along, we can be sitting pretty! All that's left to do is pop that casserole into the oven or throw together some pre-prepped ingredients. (Source)
How to Prep 5 Easy Weeknight Meals on Sunday
1. Cook Whole-Wheat Rotini Pasta
Put a big pot of water on to boil for a 1-pound box of pasta. I used whole-wheat rotini. The key is to cook it only until it is al dente. Most cooking instructions will give you a range—just err on the shorter end of that. That way, the pasta won't get mushy when it is reheated.
After draining the pasta, rinse it with cold water and toss with 1 teaspoon olive oil. Divide it into two sealable bags (To buy:amazon.com, $20 for 1): refrigerate one bag with 6 cups rotini for the One-Pot Greek Pasta and freeze 4 cups for the Slow-Cooker Pasta e Fagioli Soup. (Source)
While the pasta water comes to a boil, take 5 minutes to get this simple sheet-pan chicken into the oven. It's seasoned with garlic and oregano, which go well with both Mediterranean and Mexican flavors, so the chicken will go with either cuisine. Once it's finished roasting, cool, chop and divide it up as follows: You'll use 1/3 pound cooked chicken in the Easy Chicken Enchilada Casserole and 3/4 pound cooked chicken in the freezer pack for the Slow-Cooker Pasta e Fagioli Soup. (Source)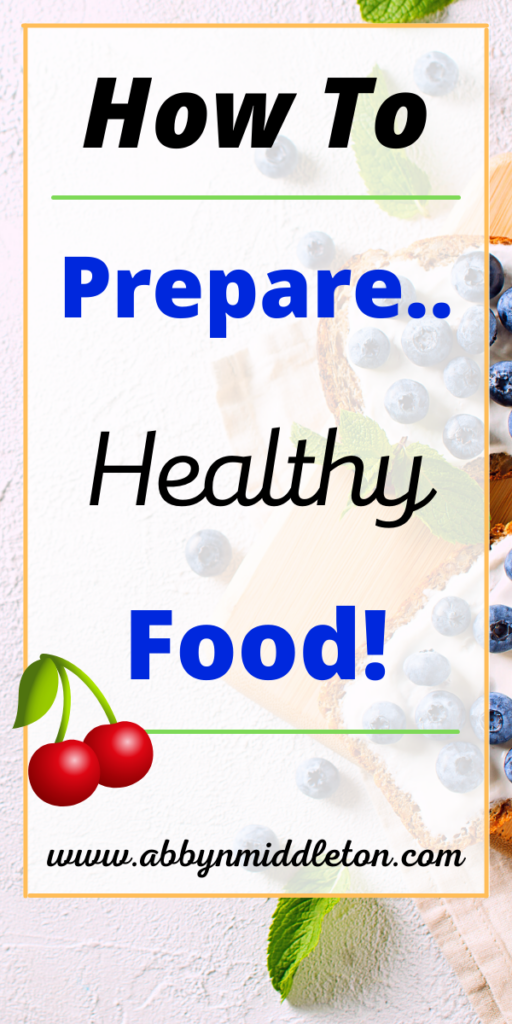 The beauty of these basic Sautéed Peppers & Onions is that they can cook slowly while you continue with the rest of your prep. All you need to do is give them an occasional stir. I like to use a variety of colors of peppers, but if your family has a fondness for one color in particular, use that. Once the veggies are softened and starting to brown, pull them off the heat, let them cool and divide them up for the weeknight meals. You'll need 1 cup for the Cheese Quesadillas with Peppers & Onions, 2 cups for the Easy Chicken Enchilada Casserole and 1 cup for the Philly Cheese Steak Sloppy Joes. I like to put them each into sealable glass containers (To buy: amazon.com, $28 for 3) with a label, so they're easy to identify and grab for each meal. (Source)
Which basically means chopping carrots, celery and onions. While you're at it, chop 1 extra cup of onion for the One-Pot Greek Pasta. Freeze your soup kit and set a reminder to defrost it on Thursday so it will be ready to cook on Friday morning. (Source)
Assemble the casserole using the chicken that you cooked ahead of time on Sunday. Pop a cover on it (To buy: amazon.com, $20 for 1) and refrigerate until Wednesday. (Source)
How To Prepare Healthy Food with How To Do Weekly Meal Prep In One Day by organizeyourselfskinny.com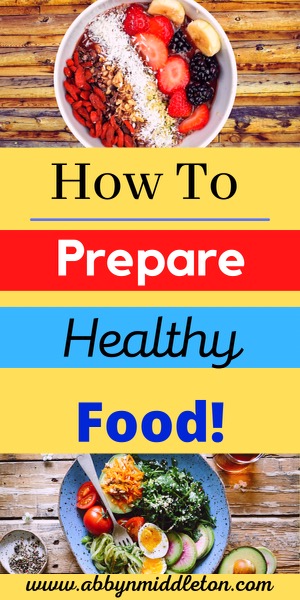 Plan Out Your Meals Ahead Of Time
No matter what the project or goal is, I always start with a plan. If not, you will find me walking in circles, not having a clue where to start or what to do. Having a plan gives me a roadmap to follow and this keeps me moving forward.
The first thing I do is put together a weekly meal plan and grocery list. My meal plan includes all three meals and snacks. This way, there is no confusion about the food I should be eating throughout the day.
I eat 5 times a day, so I find planning for snacks or smaller meals much more important than just worrying about what I will eat for dinner. (Source)
Keep It Simple
Now, unless you want to spend all day on your weekly meal prep, then I recommend keeping your meal plan simple. Don't go overboard with new recipes!
I usually like to keep breakfast, snacks, and lunches the same all week. This might be boring to some but I don't mind, and it makes my prep day much easier.
If I do get bored, I switch it up with something from the freezer or fridge. Dinners are typically different each night but I do find that we usually have leftovers. If that is the case, I might move one of my prepped dinners to the next week or freeze leftovers. It just depends on the meal.
Here's a helpful post I put together, simple meal-prep ideas, and you can also find my favorite make-ahead lunches in this post! (Source)
Put Together A Grocery List With All Of The Essentials
Once my meal plan is done, then I need to put together a grocery list. It is so important to have a complete and accurate grocery list! The last thing I want to do is get home from shopping to find I am missing key. Been there, done that.
If you can, and I highly recommend it, try to grocery shop the day before your weekly meal prep day. (Source)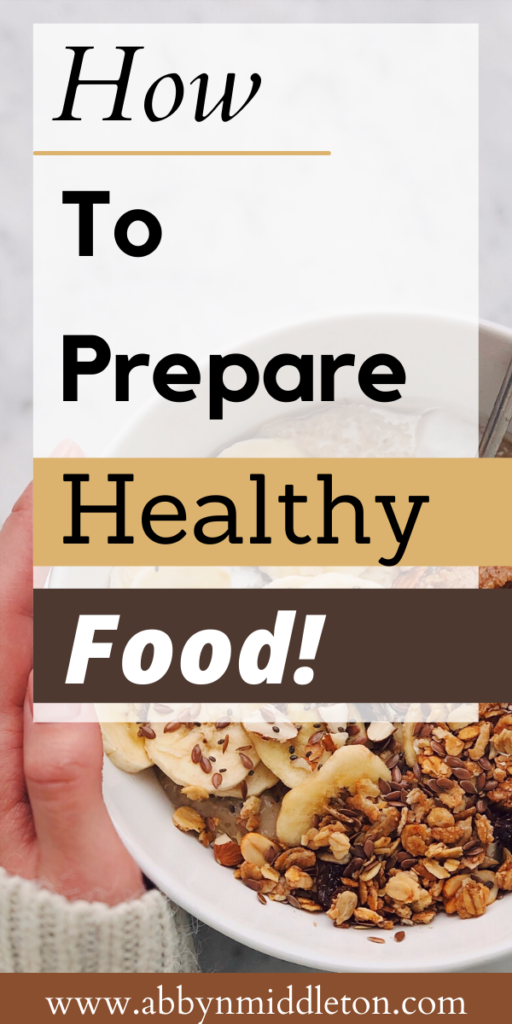 Write Out Your Meal Prep Plan- Don't Guess
Next, I write out my entire weekly meal prep plan. Nothing fancy, I just scribble a quick plan on a sheet of paper. Then, I look at each meal and figure what ingredients can be prepped ahead of time. Sometimes, the whole meal can be prepped in advance (like these mason jar salads) and other times, only a part of the recipe can be prepped (like the taco meatfor Taco Tuesday). (Source)
Don't Get Overwhelmed. Do What You Can.
The options are endless when it comes to prepping food ahead of time. Don't feel like you need to do it all. Do what you can and what your time allows. Even the smallest amount of meal prep will be beneficial.
If you get overwhelmed, start to think about what meal or snack is going to have the greatest impact on your week and start with that.
For example, if you are struggling to make breakfast in the morning, then you might want to make sure breakfast is the first thing you prepare for the week. You can make a big batch of baked oatmeal, breakfast burritos, or some overnight oats. (Source)
Make Sure You Have Everything You Need for the Weekly Meal Prep
When I plan out my weekly meal prep, I try to make sure I have all the containers I need and my refrigerator is organized. Weekly meal prep requires extra space in the fridge for all the containers, mason jars, and other items you might use.
My refrigerator is on the smaller size and with a little organization, I am able to fit everything in. Plus, it forces me to clean out my fridge once a week.
I use glass meal prep containers and plastic storage containers for food storage. You can read all about my favorite glass meal prep containers in this post! (Source)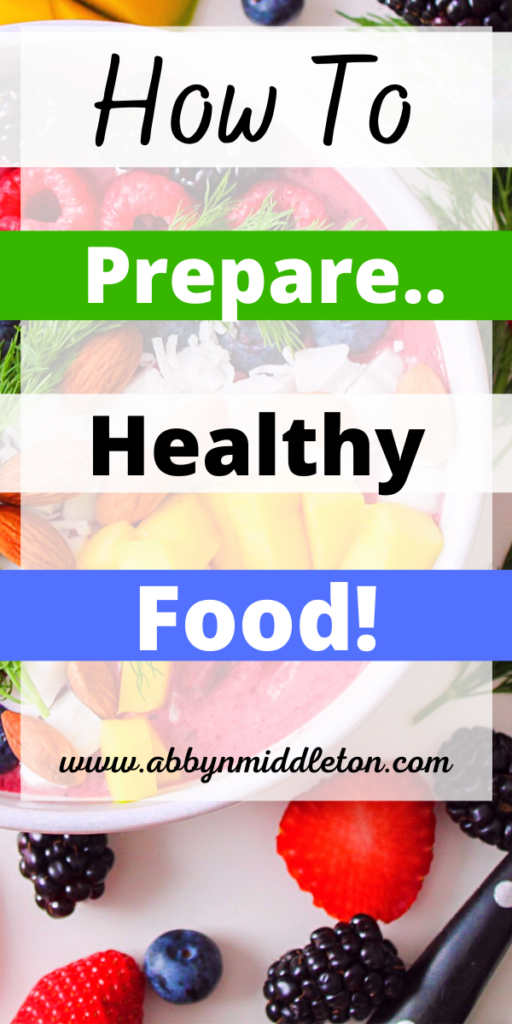 How I Like To Put Together My Meal Prep Day Schedule
My meal prep day (depending on the meals,) usually takes me about 2-3 hours to complete. The key is planning your day ahead of time. This way, you can get right into it without thinking about where to start. This is what a typical food prep day looks like for me. (Source)
I hope I helped you find out information on "How To Prepare Healthy Foods!" New to abbynmiddleton.com? If so, check out my latest post on "How To Get A Good Skin Care Routine!" And if you liked this post, you might also like: "How do You Begin to Eat Healthy? A Healthy Journey" Stay tuned for new posts every week! 🙂