What Beauty Products Are Toxic?
Harmful chemicals, rashes, breakouts, burns, and more issues we deal with time to time because of toxicity. Who knew that small things like fragrances or nail polish could be so harmful? Today we will dive deep into "What Beauty Products Are Toxic?" I will list several products, toxic ingredients, and issues resulting from these chemicals. Here's what we will be looking at today:
-Makeup
-Harsh Chemicals
-Issues/Health Concerns
-Risks/Benefits
-Safe and Clean Products
-And More : )
18 Ingredients a Clean Cosmetic Chemist Would Avoid from Byrdie:
When it comes to our beauty products, it might seem as though the list of ingredients to avoid is growing longer by the minute—but that's not to say you should demonize every ingredient brought up. Marketing has a lot to do with it, and new science comes out all the time offering evidence-based information about what is and isn't good for your skin. Then, of course, there's personal differences too. What may cause sensitivity for you might work for someone else. It's all about education, transparency, and nuance. Still, getting to know your ingredient labels is important. (Source)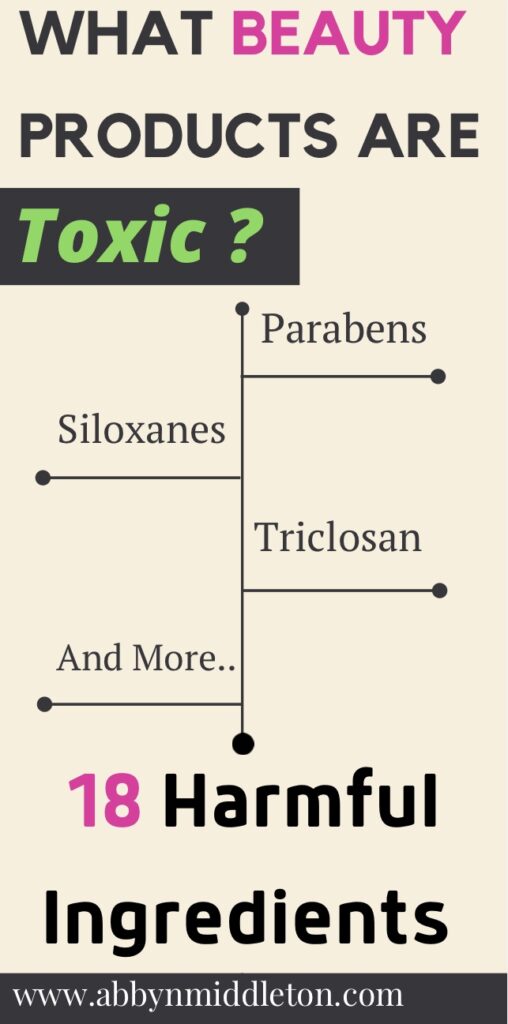 Formaldehyde. Despite decades of research that classifies formaldehyde as a known carcinogen,1 it's still a fairly common ingredient in hair straightening products, nail polish, eyelash glue, and an array of other cosmetics. Thankfully, some retailers (including Whole Foods, CVS, and Target) are starting to ban products that contain formaldehyde from their shelves. (Source)
But there's a catch. "While formaldehyde has become a well-known toxic ingredient to avoid in beauty products, many don't know about the lesser known ingredients that release formaldehyde which are formulated in cosmetics today," says Shrestha. In other words, while it's unlikely that you'll see the word "formaldehyde" on an ingredient label, it might be hiding behind another name. (Source)
Formaldehyde releasers. "Bronopol, DMDM hydantoin, diazolidinyl urea, imidazolidinyl urea, and quaternium-15 are cosmetic preservatives that slowly form formaldehyde," says Shrestha. In other words, steer clear if you can. (Source)
Synthetic fragrances. A heads-up: When an ingredient label simply says "fragrance" or "parfum," it's often an umbrella term for hundreds of chemicals that brands aren't required to disclose.3 (That makes it a heck of a lot harder to discern what may cause a reaction.) (Source)
Phtalates. One such sneaky compound hiding under the "fragrance" umbrella? That would be phtalates, which are sometimes used to help perfume stick to skin, as well as eyelash adhesive and nail polish. That's bad news, because phtalates have been shown to be pretty significant endocrine disruptors—in some cases facilitating early puberty in girls and boys, and reduced sperm count in men.4 Oh, and did we mention they're also harmful to the environment? The EWG reports that some retailers have started to ban phtalate-containing products from their shelves, but we still recommend a healthy dose of skepticism when it comes to added fragrance. (Source)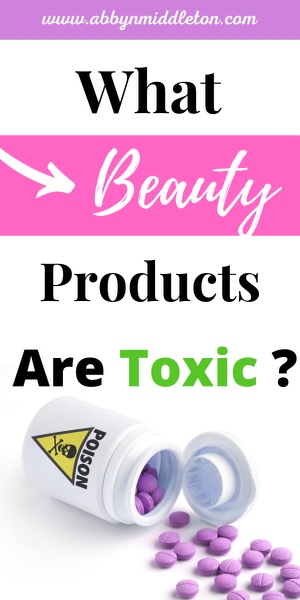 Polyethylene glycol (PEGs). On a similar note: Polyethylene glycol, "propylene glycol (PG) and butylene glycol (BG) could potentially be petroleum derived and irritating to the skin," says Shrestha. These are chemical thickeners and can sometimes be found in cream-based products. (Source)
Siloxanes. Also known as cyclical silicones, these compounds are found in a variety of cosmetic and skincare products—but they're not great for the environment, and have been linked with endocrine disruption as well.5(Dimethicone, on the other hand, is considered safer when used sparingly.) (Source)
Triclosan. This antimicrobial ingredient (often found in hand sanitizers and antibacterial soap) has been linked to such a significant impact on the thyroid and reproductive hormones, that it's banned in several countries.6 The US has moved to ban it from antiseptic soap, but it might still show up in deodorant, mouthwash, shaving cream, and toothpaste, says the EWG. (Source)
Ethanolamines. While these compounds (which are emulsifiers found in foundation, mascara, and skincare products) are technically classified as safe for cosmetic use by the EWG, they're also shown to be allergens—something to keep in mind if you have sensitivities to certain ingredients.7 They might be listed as monoethanolamine (MEA), diethanolamine (DEA), or triethanolamine (TEA). (Source)
Oxybenzone. "This well-established endocrine disruptor can be found in many skincare products that contain sunscreen, including lotions, lip balms, cleansers, fragrance, and even baby products," says Shrestha. (Source)
Octinoxate. This common sunscreen ingredient was thought originally to be harmful to coral reefs, and although that may have been recently proven false, it's still somewhat irritating to sensitive skin. (Source)
Homosalate. "This is another chemical that's commonly used in sunscreens as a UV absorber," says Shrestha. While regulations are starting to wisen up to octinoxate and oxybenzone, homosalate is still pretty commonly used. Read your labels! (Source)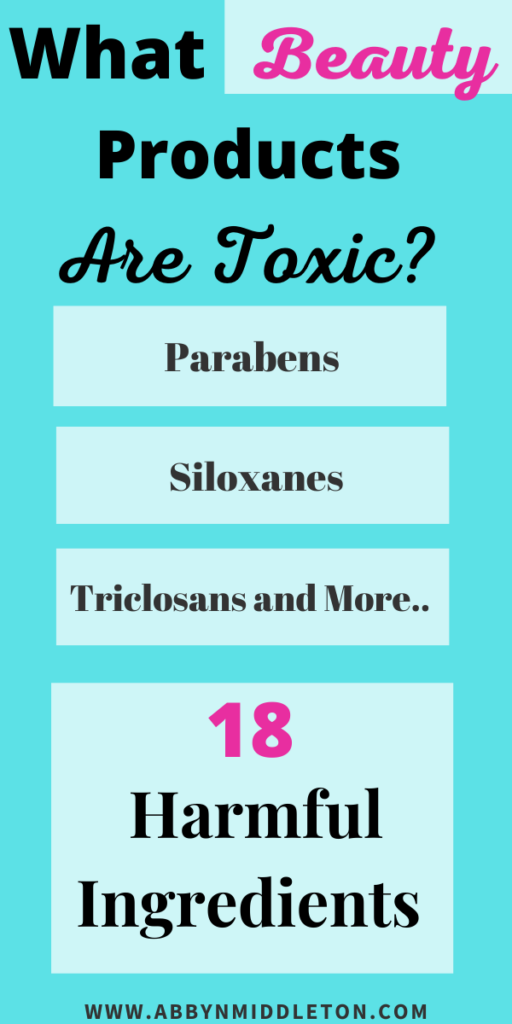 Toluene. This chemical (which also goes by the name of Butylated Hydroxytoluene, or BHT), is a big no-no: It's linked with brain toxicity and can be especially dangerous during pregnancy.8 While it's banned in the EU and Southeast Asia (as well as by a few retailers in the US), you can still find it nail polish, nail treatments and hair dye. (Source)
Talc. While talcum powder (often used as a smoothing agent in mineral makeup) is generally safe, it also has the potential to be contaminated with asbestos, which is a known carcinogen and instigator of lung disease.9 (Source)
PFAs and PFCs. Remember how we said that the term "fragrance" can potentially be hiding hundreds of chemicals? Well, PFAs are a class of thousands. "They're fluorinated chemicals that have been found in sunscreens, hair products, and shaving creams," says Shrestha. "They're linked to serious health effects, including cancer, thyroid disease, and even reduced effectiveness of vaccines." (Source)
If you commonly use waterproof mascara or eyeliner, take note: PFCs are big culprits here, because they're water repellents. (Source)
Teflon. Teflon is one specific PFA worth calling out—it's the brand name for Polytetrafluoroethylene (PTFE), and is sometimes added to cosmetics to improve the texture. But like other PFAs, it's linked to hormone disruption and reproductive issues.10 (Source)
Resorcinol. "This common ingredient in hair color and bleaching products has been linked to skin irritation and immune system dysfunction," says Shrestha. "In animal studies, resorcinol can disrupt normal thyroid function." (Source)
Carbon black. The EWG has flagged this pigment (which is often found in mascara and eyeliner) because of its possible link to cancer with regard to inhalation (not topical application).11 For what it's worth, the FDA has put some limits on the amounts used—but it's still widely found in cosmetics at retailers everywhere. (Source)
Parabens. "Butyl, propyl and ethyl parabens have been linked to hormone disruption," notes Shrestha.12 These are preservatives that are found in a white variety of cosmetics—which is why many cleaner brands have taken the initiative to label their products "paraben-free." Parabens are probably the most well-known ingredient to avoid due to a 2004 research paper that that appeared to find traces of parabens in breast cancer tissue samples.13 According to EU and FDA regulations, parabens in their current form are officially considered safe to use, since cosmetic products only use a very small concentration of these ingredients in their formulas (up to around 0.4 percent, though measurements do differ for each paraben). However, we say better safe than sorry. (You can read more about parabens here.) (Source)
Knowledge is power—and you can feel good about taking steps to better understand exactly what you're putting on your body. Think of this list as a jumping-off point for anyone curious about learning more about sketchy ingredients and clean beauty as whole. We recommend doing your own research on all of the ingredients above, then making a decision that feels right for you. (Source)
BONUS: Here's a great video from a nurse on toxic ingredients found in makeup and skincare!! : )
15 Best Natural & Organic Makeup Brands on the Market from Allure.com
"'Clean beauty' is a much better term for the consumer as the products are non-toxic and still effective," says King. "'Non-toxic' means free from undesirable ingredients listed by the Environmental Working Group. This is better than claiming 'natural' or 'organic' as they are products that perform without compromising safety. People want natural because they assume natural ingredients are safe, which is not necessarily the case. They also may not be as effective as synthetic materials." (Source) From cheap to high end prices!
1. Axiology 
When Ericka Rodriguez founded Axiology, her main goal was to create what she calls "evil-free" and "super ethical" lipstick that wasn't just vegan but also harmless to both humans and the planet we live on. The result is way more than just lipstick. Instead, it's a whole slew of natural makeup products that are always made with 10 ingredients or fewer: mineral pigments paired with botanical extracts like that of elderberry, plum seed, and moringa. In that exclusive ingredient club is also a handful of organic oils like the ones found in the brand's multitasking Balmies, castor and sunflower. And if that weren't appealing enough to your inner environmentalist, the packaging is plastic-free, too. (Source)
$14 to $36 (Shop Now)
2. Alima Pure
Portland, Oregon-based Alima Pure hit the ground running back in 2004, and it has only become an even more ingredient- and environment-conscious brand in the years since. Its ingredient transparency is incredibly refreshing — the brand keeps a glossary on its site of what it uses and why, even clearly noting the mere four synthetic ingredients it has welcomed into its otherwise natural formulas. (For example, benzyl alcohol is used as a paraben alternative to preserve natural ingredients.) Alima Pure's Pressed Foundationis a favorite among the brand's fans, garnering rave reviews for both its formula — evening primrose and argan oils are the star ingredients — and its waste-reducing refillable compact. (Source)
$2 to $46 (Shop Now)
3. Joséphine Cosmetics
Joséphine Cosmetics calls itself "sultry" before "natural" or "vegan," but it's most definitely all three. In fact, it exists to prove just how glamorous, sexy, cool, and runway-worthy natural makeup can be. The brand relies on what it has coined "haute naturals" — thoughtfully selected essential oils, minerals, and herbal extracts — to formulate incredible products, such as Lip/Power The Bold Matte Liquid Lipstick. Available in 10 shades as gorgeous as the names they've been given (like Tiphaine, Philou, and Cloé), it provides remarkable moisture for a matte formula thanks to cocoa butter, olive, rosehip oil, and vitamin E. (Source)
$25 to $70 (Shop Now)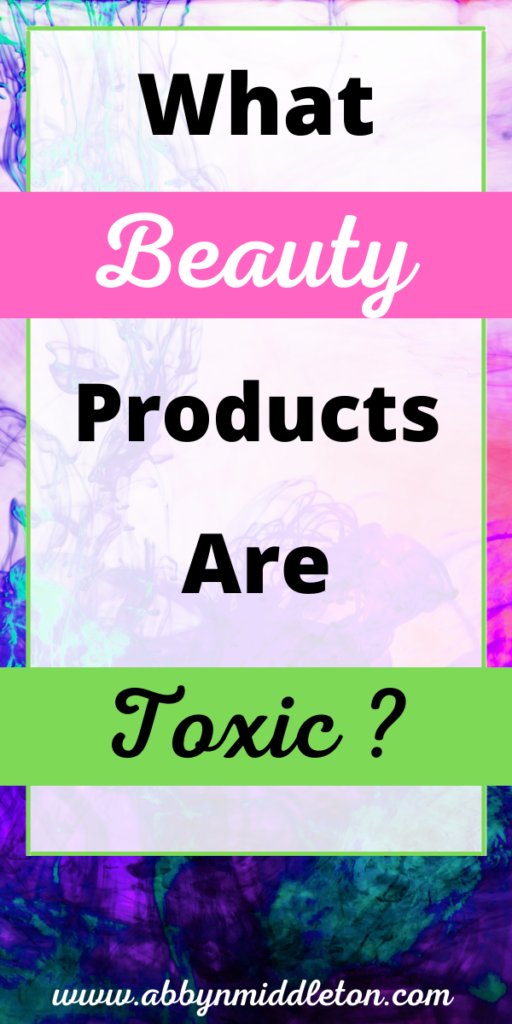 4. Aether Beauty
Aether Beauty just gets it: "We use natural ingredients wherever possible because we know their transformative power," the brand says, but they forthcomingly explain that they use synthetics when they can't find a natural ingredient that's truly non-toxic to serve the needed purpose. The result is products like its Gemstone Palettes, which keep selling out despite a not-inexpensive $58 price point. Made with actual gemstones — the brand, like so many of us, is obsessed with crystals — these palettes also include an impressive percentage of organic ingredients, like shea butter, coconut oil, and rose hip oil. (Source)
$24 to $58 (Shop Now)
5. Antonym
Antonym's Ecocert certification tells those who insist on natural and organic products everything they need to know. But it's the beautiful colors and impressive formula performance that tell everyone else that this brand deserves a spot in your makeup bag regardless of your ingredient priorities. Although there's something for every part of the face, it's Antonym's Baked Blushes that we find truly irresistible. With more than 99 percent of its ingredients being of natural origin and 11 percent coming from organic farming, it creates a radiant flush on any and all skin tones, going on smooth and looking just as beautiful on as it does in the compact. (Source)
$9 to $295 (Shop Now)
6. Noyah
Noyah isn't just all about natural makeup — it's all about natural lip products, specifically. In an effort to create the cleanest possible products, those products are regularly made with 100 percent food-grade formulas; nearly all are USDA-certified Biobased; and yes, wearing these lip products means wearing a lot of natural and organic ingredients. Noyah's Natural Lipstick, for example, is all about incredible botanical oils, butters, and waxes, like that of castor, shea, and candelilla, which come together to make the resulting color as comfortable as it is alluring. (Source)
$4 to $18 (Shop Now)
7. Han Skin Care Cosmetics
Han Skin Care Cosmetics, like so many clean beauty brands, is quick to list what its products are free of — synthetic fragrance, parabens, and animal cruelty, to name a few. But what it's full of is just as important. The brand focuses on using plant and vegetable pigments to get the gorgeous colors in products like its All Natural Eye Shadow, as well as ingredients so beneficial, they're often found in high-performance skin-care products, like green tea, argan oil, and shea butter. (Source)
$3 to $32 (Shop Now)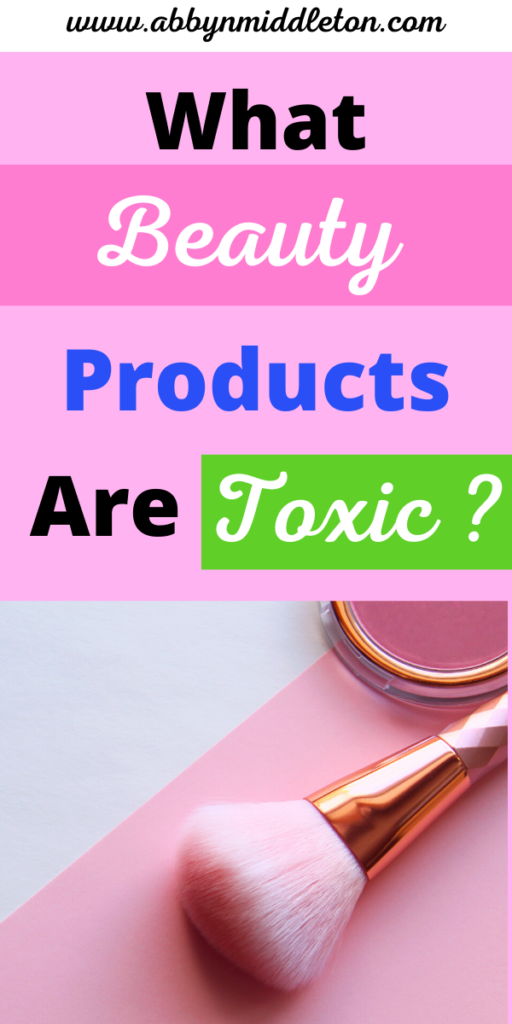 8. Ilia Beauty
Ilia Beauty is focused on creating clean, pure products with organic bio-active botanicals that nourish skin as they wear. From lipstick to eye shadow and multiple base products, Ilia's products give you a luxurious feel, look, and wear, while being some of the cleanest makeup you can use.
Puckey is a huge fan of the brand, spotlighting many of its products. "I love how smooth the Fade Into You Powder feels and how it really disappears on the skin. The Illuminators come in three shades that work for a variety of skin tones. I like that it comes in a stick form for easy application.
"I love the Beauty Essential Shadow Palette in Prima, which has four great, neutral, everyday shades, including my favorite beige shade, and the Satin Cream Lip Crayons have a semi-matte finish and are all super easy to apply," he adds, calling out the deep, burgundy shade 99 Balloons as a favorite. (Source)
$15 to $54 (Shop Now)
9. 100% Pure Beauty
100% Pure Beauty has a full collection of skin care, makeup, hair, and body products, all made with natural ingredients. The brand is serious about the way it sources its ingredients, too, using a strict methodology to determine and confirm that its products contain no synthetic ingredients. In the past, I've been a big fan of its Coffee Bean Caffeine Eye Cream, and I love that its foundations are available in a wide range of shades.
The shade Sonora Red as one that "really packs a punch."
$5 to $65 (Shop Now)
10. Kosas
Each Kosas product is made with active botanicals and balanced with safe synthetics, giving you luxury formulas, beautiful pigments that flatter a multitude of skin tones, and they all look as good as they feel. The beautiful face duos are available in both cream and powder formulas, each including a blush and an illuminator that complement each other and boost your face's luminosity and glow.
The lipsticks are also not to be missed. Puckey tells Allure, "Kosas has a line of all-natural lipsticks in super chic black packaging. Rosewater (a dusky rose) and Thrillest (bright poppy red) are my favorites." (Source)
$15 to $58 (Shop Now)
11. Bite Beauty
Did you know that Bite Beauty is natural and organic? I always forget. These luxe lipsticks are made with 12 different oils, as well as while pearl, silk, red wine, and organic butters; the result is a lipstick that's incredibly creamy and hydrating, long-wearing and even has benefits from antioxidants for a product that's actually good for your lips.
"No one does the range of bold color options in the right creamy/waxy base the way Bite does," makeup artist Katey Denno explains. "They also make a lot of corresponding lip liners, which, until they filled it, had been a big hole in the marketplace." (Source)
$14 to $88 (Shop Now)
12. Kjaer Weis
Those little chrome swivel compacts you've been seeing all over Instagram are from the luxe beauty brand whose name may give you pause to pronounce (it's kigh-er why-ss). Natural and organic ingredients meet luxury beauty with quality cream and powder formulas housed in the brand's signature, luxurious, chrome packaging.
A bonus, those compacts are refillable, which means sustainable. The whole collection aims for beautiful, glowy makeup that lets your skin shine through. My personal favorites are the cream blushes, which are so dense and richly pigmented you just need a tap or two to blend out with fingers. The cream highlighters are also breathtakingly natural-looking.
Puckey is partial to Kjaer Weis's lip products. "The lip gloss comes in a gorgeous selection of sheer shades, of which the nudes Cherish and Affinity are my favorites. I also really like the Kjaer Weis lip liners." (Source)
$19 to $195 (Shop Now)
13. Tower 28 Beauty
Newer to the natural scene, Tower 28 Beauty is becoming a fast favorite among makeup artists, beauty editors, and influencers alike. The whimsical packaging, quality ingredients, and vegan and cruelty-free promise are just a few of many reasons to love this L.A.-based brand, which prides itself on making products suitable for ultra-sensitive skin types. In fact, it's tagline is #ItsOkayToBeSensitive, which is pretty clever if you ask us.
"Their products are so good for sensitive skin!" says makeup artist Robin Black, who battles rosacea. "I love their SOS Face Spray, cream blushes, and highlighters, and their cheek and lip products are getting lots of buzz for good reason. They're so pretty on and so easy to use." (Source)
$12 to $20 (Shop Now)
14. Lilah B. 
One of the innovators of the now popular and chic swivel compact, Lilah B. is all about creating simple, multipurpose beauty products with clean formulas. Without gluten, sulfates, or parabens, and packed with aloe and botanicals, these products take to skin beautifully, feel luxurious and nourishing, and look amazing on your face and on your vanity. (Source)
$14 to $126 (Shop Now)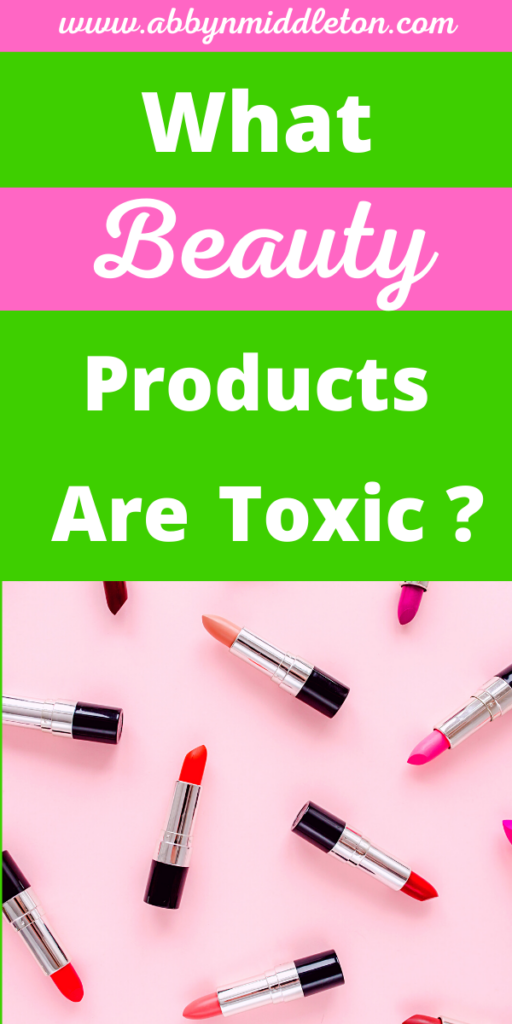 15. Juice Beauty
Juice Beauty takes special care to ensure that its ingredients are certified organic so that no toxins, pesticides, synthetics, or fertilizers make it into its products. Starting with a base of organic botanical juice (hence the name), without any petroleum fillers or added water, each product is packed with antioxidants and concentrated skin-care benefits.
Denno is especially a fan of the Juice Boost Illuminator + Bronzer Duo. "Finely micronized shimmer particles add the perfect amount of highlight, no matter what your skin tone. [It] can be used directly on all areas you highlight: cheeks, Cupid's bow, bridge of the nose, inner-eye corner, lid, clavicle, shoulders, or can be mixed into foundation to give an overall more glowy look," she suggests.
"This stuff is unlike any other green beauty highlight product in that it dries completely (and quickly)." (Source)
$8 to $80 (Shop Now)
I hope I helped you find out "What Beauty Products Are Toxic?" New to abbynmiddleton.com? If so, check out my latest post on "What Successful People Do Early in the Morning!" And if you liked this post, you might also like: "25 Best Women's Health Podcasts for Allover Health!" Stay tuned for new posts every week! 🙂