What Successful People Do Early in the Morning!
Here's the top habits of what successful people do in the morning. Morning routines are important. Inquiring good habits when you first wake up sets your whole day up. These good habits will help you be more successful, at peace, satisfied, well rounded, and mentally and physically healthier!
What we will look at today is:
-Good habits
-Mental stability
-Success in the end
-Better health
-Bonus video on this topic towards the end! : )
Let's get started! : )
12 Things Successful People Do Each Morning from Topresume.com: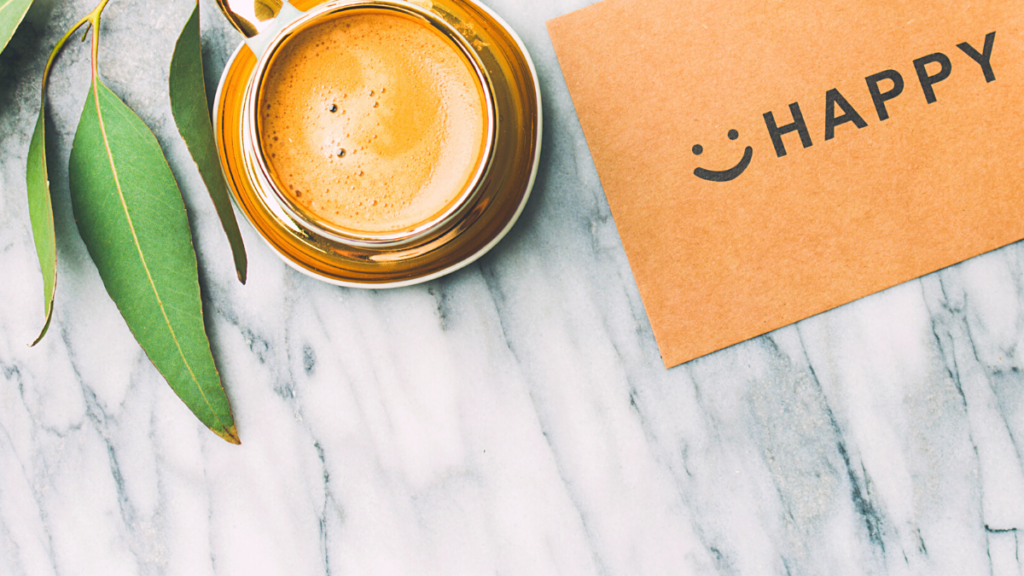 1. They ditch the alarm clock
Amazon CEO Jeff Bezos swears by eight hours of sleep each night. He's also a big proponent of waking up naturally, without an alarm. Arianna Huffington follows a similar routine. She told Oprah she too gets at least eight hours of sleep and wakes up on her own. (Source)
2. They exercise
As the sun begins to rise, Dwayne "The Rock" Johnson kicks his day off with cardio— either a run or a session on the elliptical. It energizes him for the rest of his day.
Shark Tank star Daymond John also starts his day with a workout. He says this wasn't always his routine, but he finds it makes him more productive, which then shortens his work week. (Source)
3. They meditate
Self-help guru Tony Robbins also exercises each morning, but after a protein-packed breakfast, he spends 10 minutes meditating, according to Business Insider. He calls the practice "priming," which mixes yoga techniques with mindfulness. He says it gives him energy and sets his positive intentions for the day.
Jeff Weiner, the CEO of LinkedIn, once tweeted that he too meditates each morning. In fact, he wakes up at 5:30 each morning, reads his emails, checks the news, works out, meditates, and eats breakfast — all before 9 a.m. (Source)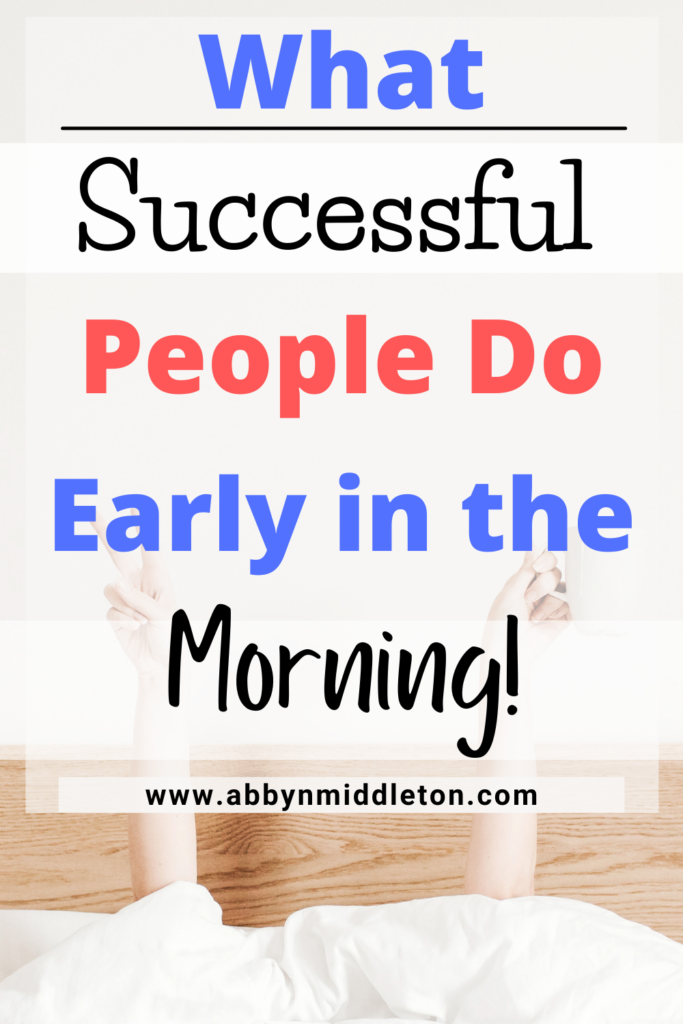 4. They eat breakfast
Richard Branson starts his day with a game of tennis, a walk, run, or bike ride, and follows it with breakfast and time with his family. (Source)
5. They soak up the silence
Shonda Rhimes, the producer of "Grey's Anatomy" and creator of "Scandal," told InStyle she wakes up an hour and a half before her kids, around 5:30 a.m. She writes in her journal or simply stares out her window. Then, the kids awake, and her day's off to the races.
CEO and co-founder of Ellevest, Sallie Krawcheck, starts her day with silence as well. However, she fills the silence with work. She wrote in a LinkedIn article that she's her most productive self at 4 a.m. (Source)
6. They spend time with their pets
Like others, Oprah starts her day with meditation and exercise. Yet, before that happens, she brushes her teeth and takes her five dogs outside. After walking around the yard with them, she settles in and makes a cup of her favorite espresso.
Personal trainer Jillian Michaels says her alarm is her five year old. After the two cuddle, they feed their household of animals, reports Blinkist Magazine. This includes a rabbit, a pig, dogs, a bird, chickens, ducks, and fish. (Source)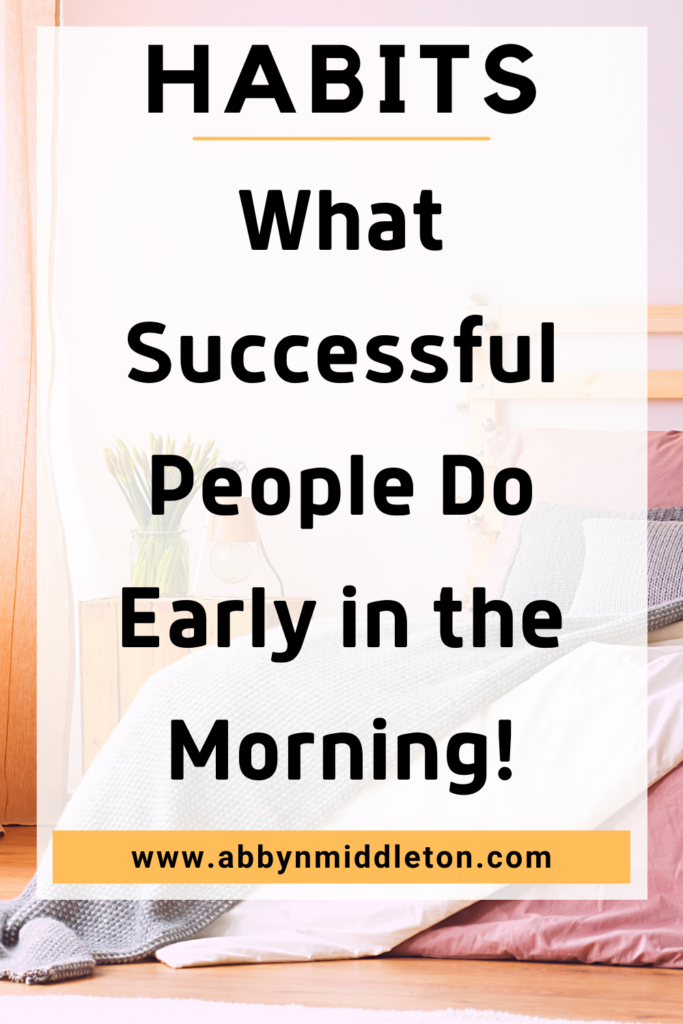 7. They review their to-do lists
Shark Tank stars Kevin O'Leary and Barbara Cochran start their days with to-do lists.
Before O'Leary goes to bed, he writes down three tasks he wants to get done the next morning. Whatever it is, even if it's something as simple as sending a text, he completes those three tasks the following morning. He says it puts him on track for a productive day.
Cochran follows a to-do list, too — though it's more structured. She told Inc. that she files her tasks in order of importance, labeling them "A," "B," or "C." She gives herself three to five "A" tasks a day. Because these are the most important, she makes sure to complete them in the morning, when she's most productive. (Source)
8. They check their emails
Shark Tank star Mark Cuban spends an hour each morning checking his emails, he told Thrive Global. He says emailing allows him to set his own schedule because it alleviates the need for scheduled meetings and phone calls.
Apple CEO Tim Cook probably wakes up before anyone else — around 3:45 a.m. He receives 700 to 800 emails a day, and he reads nearly all of them. He uses his time in the morning to wade through them. (Source)
9. They don't hit snooze
Comedian Jerry Seinfeld doesn't hit snooze. Instead, he forces himself out of bed, opens the shades, turns on the radio, and splashes cold water on his face. Although he's known for getting coffee with other comedians these days, he spent much of his career functioning just fine without caffeine, he says in an interview. (Source)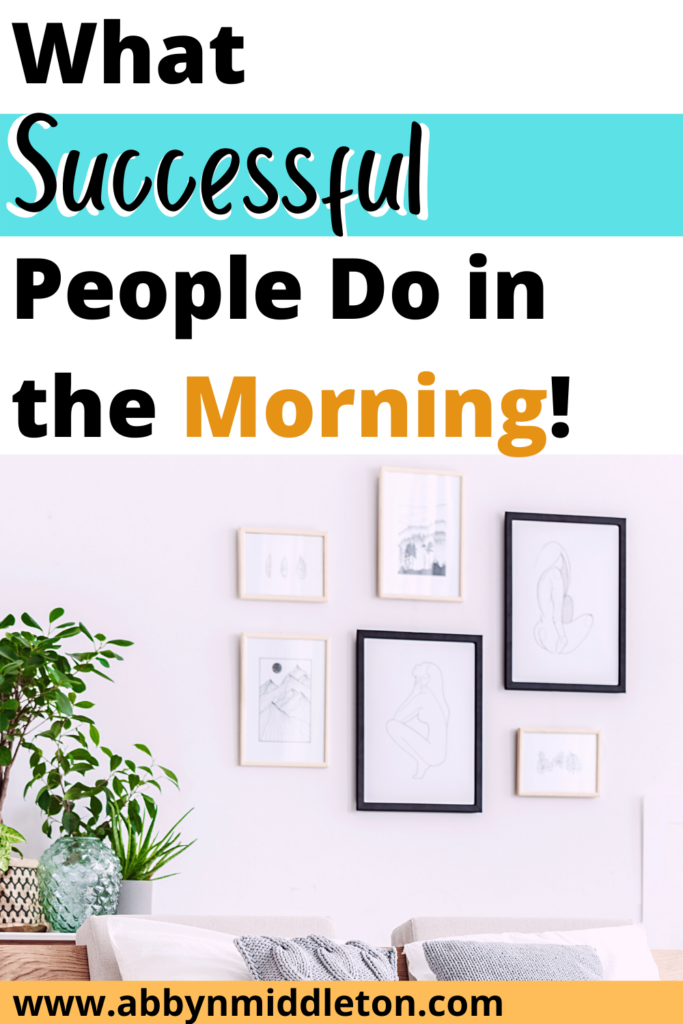 10. They catch up on the news
Warren Buffett is big on reading the news. He told CNBC he starts each day with the Wall Street Journal, USA Today, and Forbes, while Bill Gates told Fox Businesshis go-to sources are The New York Times and the Wall Street Journal as well. (Source)
11. They make their bed
Tim Ferriss, author of "The 4-Hour Work Week" and "Tools of Titans," makes his bed. In "Tools of Titans," he explains that the routine task keeps his room and his head clear of distractions. It's also something he can control, so no matter how crazy his day might become, he knows his bed is made. (Source)
12. They think about improvement
Venus Williams revealed to Fast Company that she wakes up and immediately thinks about "her game." "It's an addiction, but I always think about how to get better," she says. "Everything is geared toward that."
So rather than hitting snooze for 30 minutes tomorrow morning, try to set a better, more productive tone to your day. Get active, eat breakfast, and do what your parents always begged you to do: make your bed. (Source)
5 Things Successful People Do Each Morning from Forbes.com: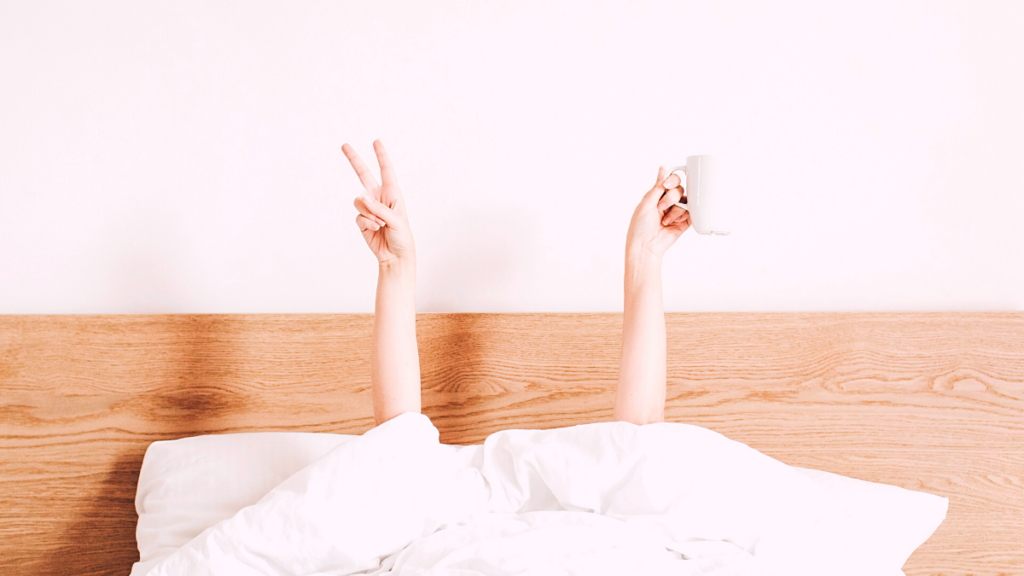 Morning habit #1: Ditch the alarm clock
Amazon CEO Jeff Bezos swears by eight hours of sleep each night. He's also a big proponent of waking up naturally, without an alarm. Oprah also wakes up on her own. In her wellness diary, she explained how she sets her internal clock: "I have never set an alarm, I don't believe in them. They are…alarming!

I put the number in my mind, and I wake up before that, usually between 6:02 and 6:20, because the dogs are trained to go out around that time. My first thought in the morning is, 'Oh, I'm alive. Thank you!'" "Arianna Huffington follows a similar routine. According to the National Sleep Foundation, Huffington's early bedtime allows her to get eight hours of sleep—the recommended amount of sleep for most adults.
It also ensures that she wakes up naturally without an alarm clock. "Just think about the definition of the word alarm," explains Huffington, "a sudden fear or distressing suspense caused by an awareness of danger." Beginning the day in such a startling manner creates a flood of stress hormones and adrenaline as our body prepares for danger. Not the best way to start the day! (Source)
Morning habit #2: Don't go straight for the coffee
Grabbing a cup of coffee first thing in the morning may seem like the logical choice, but health experts say water is better. After going several hours without H2O, a serving of water first thing can hydrate the body while aiding digestion and metabolism. Water is an essential nutrient, and the organs and tissues in your body depend on it to function. Since your body loses water regularly, you need to compensate for these losses to avoid dehydration. 

Actress and author Cameron Diaz swears by this practice: "It's very important to start your day off with a lot of energy," she says. "For me, that starts with getting up, brushing my teeth, and drinking some water—I drink a liter of water straight down." A refreshing glass of water can revitalize you and help you feel more positive about and prepared for the day ahead. (Source)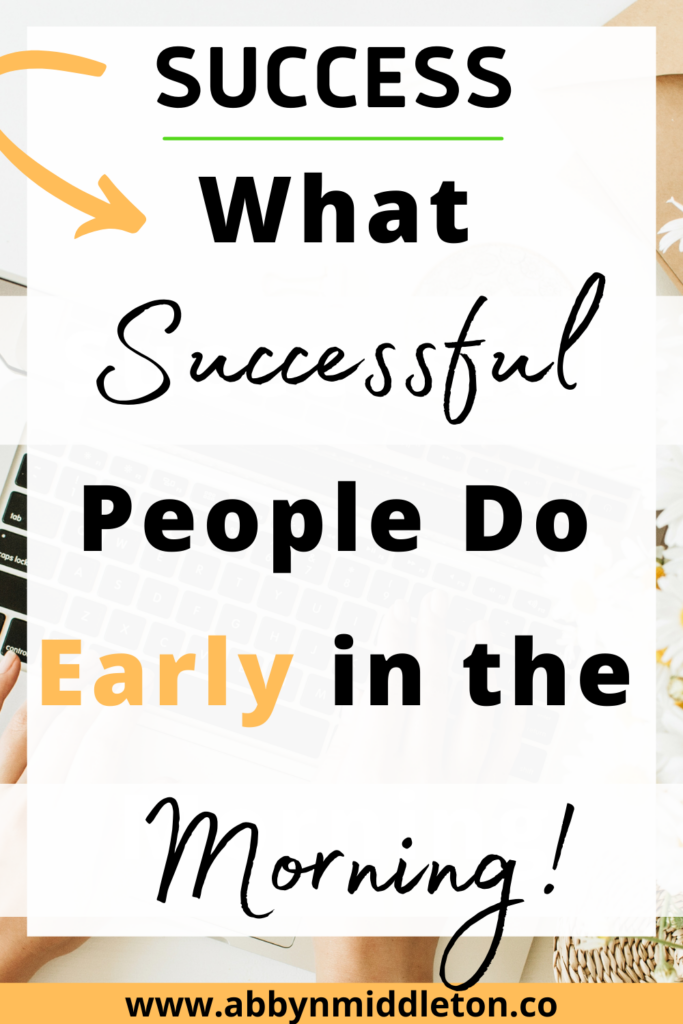 Morning habit #3: Get your body moving
Morning exercise is a daily habit of many successful leaders. Actress Gwyneth Paltrow, the owner of lifestyle company Goop, says that she works out every morning after checking emails.

Microsoft co-founder and philanthropist Bill Gates likes to multitask during his morning treadmill workouts by watching DVDs while exercising, according to The New York Times. As Niki Leondakis, the CEO of the luxury lifestyle brand Equinox, who regularly does morning yoga, puts it, "I've always known that you have to be physically healthy and strong to be mentally healthy and strong. It's all connected." (Source)
Morning habit #4: Eliminate decision-making tasks
Sometimes the best way to have a productive morning is to get a head start the night before. Many successful people spend their evenings getting ready for the following day because it frees up their mornings to get a jump on meaningful work.

Former American Express CEO Kenneth Chenault ends his evenings by writing down three things he wants to accomplish the next day. Shark Tank host Barbara Corcoran follows suit, making her to-do list before leaving the office at night.
The following day, she rates the items in order of importance: A, B or C. Corcoran adds, "The A's are where the gold is—the things that will move my business ahead and make me money." Creating a to-do list at night is more time efficient, reduces morning stress and marks a definitive end to the day resulting in greater work-life balance. (Source)
Morning habit #5: Ask yourself this question
Self-reflection in the morning can set you up for success the entire day. No one knew this better than the late Steve Jobs. Too often, we go through our lives on autopilot, only to realize later that we've lost sight of our values, goals and passions along the way. 

Steve Jobs avoided this scenario by asking himself one fundamental question in the mirror every morning: "If today were the last day of my life, would I want to do what I am about to do today? If the answer is no for too many days in a row, I know I need to change something."
This self-awareness technique is genius. Imagine waking up every morning not wanting to do your job and feel that way for months or years on end. If you're answering no to this question day after day, it's likely time to make a career change. (Source)
4 Things Successful People Do Each Morning from Inc.com: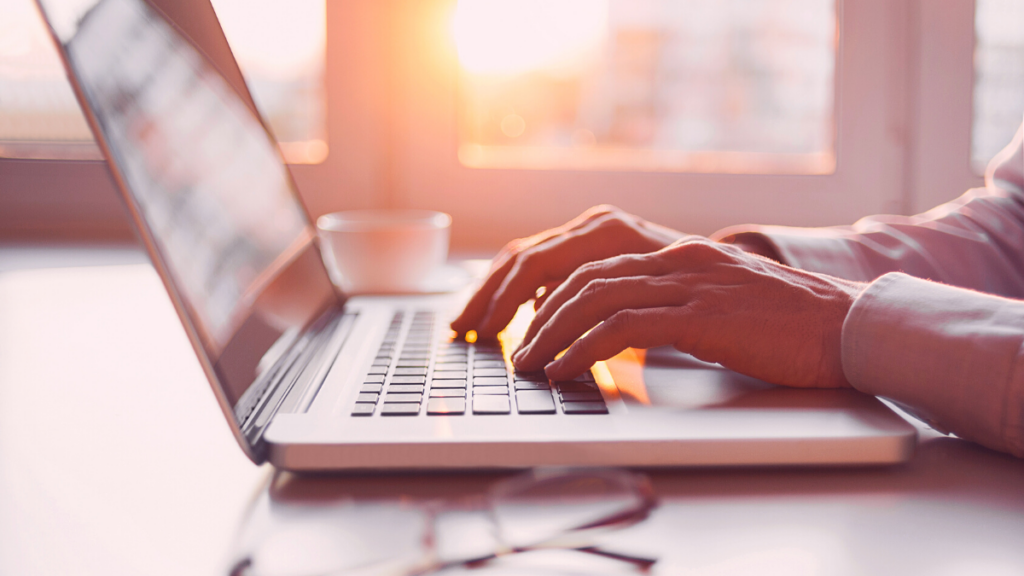 1. Wake up early.
Successful people don't sleep in. They wake up early, ready to attack the day. How early? It can range from 4:30 a.m. for Apple CEO Tim Cook to around 5 a.m. for Xerox CEO Ursula Burns to former Procter & Gamble CEO A.G. Lafley's 5:30 a.m. wake-up call. Early risers have many advantages. They tend to procrastinate less compared with people who stay up late at night, according to a 2008 study published in The Journal of General Psychology.
People who wake up early are also less stressed, because instead of rushing out the door, they take time for themselves and prepare for their day. Not a morning person? Gradually work on waking up early. For instance, wake up 15 minutes earlier for a week and then 20 minutes for the next week, and keep going until you reach your goal wake-up time.
I typically get up, meditate for at least 10 minutes using an app called Headspace, and then give myself time to drink tea, eat breakfast, and catch up on social media. It's the one time of day I can be silent and allow my brain to relax before getting heavy into my day. (Source) (And because waking up early is mentioned a few times, it is known to be one of the most beneficial habits to being a successful person. Each commentary about it is different and will give you a better opinion on it!)
2. Get moving.
Top entrepreneurs invest in their health. After all, a healthy body and mind go together. Research is split on whether morning or evening workouts are ideal, yet morning exercise appears to be best for reducing stress by lowering blood pressure, according to a 2011 study by Appalachian State University's Dr. Scott Collier. It also helps you burn more fat throughout the day and lose weight, says a 2015 study done by the University of Tsukuba in Japan. 
Many use their mornings for exercise as a way to jump-start their day. Plus, they don't have to worry about squeezing it in later in their busy day. If you need some help, hire a personal trainer or sign up for an early morning boot camp class. (You are more motivated if you make a commitment.)
It doesn't always have to be high-intensity exercise, either. Go for a walk outside or do 30 minutes of yoga. For me, if I don't do something in the morning, my energy level is lower and my stress level is higher throughout the day. This is like "medicine" for me. I do yoga, run, lift weights, or spin each morning, even if I can only get in 15 minutes. (Source)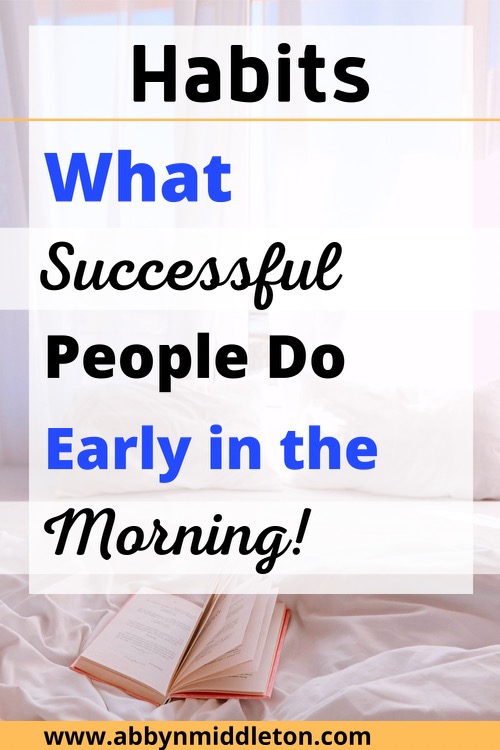 3. Recharge your motivation.
Successful people understand that motivation doesn't last forever and needs to be constantly recharged. Devote time in the morning to reading, meditating, listening to a favorite podcast, reviewing empowering quotes, or writing in a gratitude journal in which you record at least one thing that you are thankful for. Feeding your mind and soul and reflecting on where you are, and where you want to go, can help keep you focused on your larger goals. I love Instagram for this. I find motivating mantras that remind me to stay positive when I most need it. (Source)
4. Eat your frog.
Mark Twain once said, "Eat a live frog first thing in the morning, and nothing worse will happen to you the rest of the day." In other words, tackle your day's toughest job early when your mental energy is at its highest. Choose only one "frog" of the day and complete it before your normal workday begins. My energy is highest in the morning, so that is when I tackle my biggest projects, but yours may be later in the day. Identify when your energy levels are at their peak in order to "eat your frog."
Every day, you wake up with a new chance to improve and grow. People who have reached the top of their professions understand that how you begin your morning sets the tone for the rest of your day. Devoting yourself to a simple morning routine builds success for today and the days after. (Source)
8 Things Successful People Do Each Morning from Rd.com: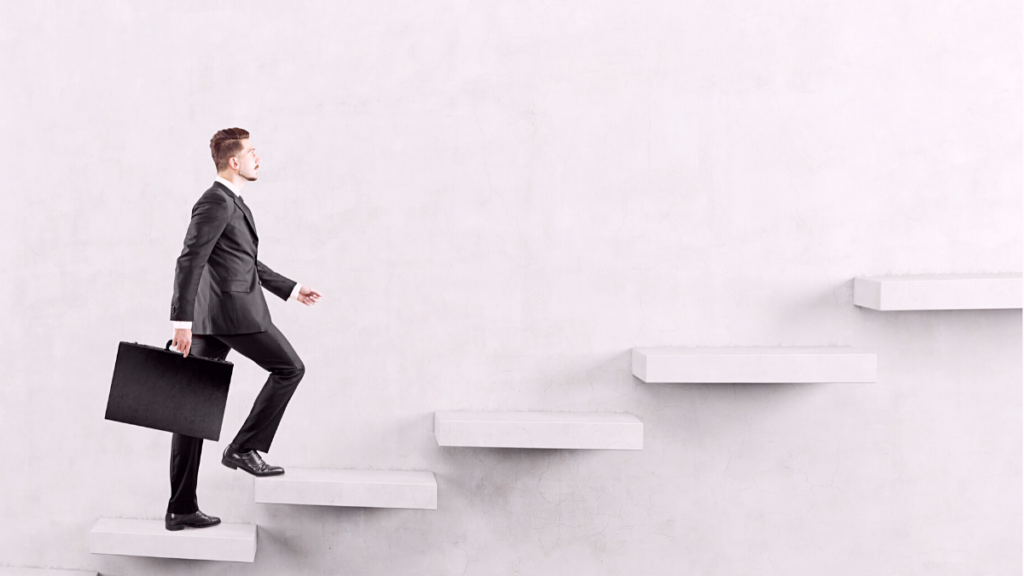 1. They wake up from a good night's sleep
If you want to be on top form in the morning, it's no good being sleep-deprived. Sheryl Sandberg, COO of Facebook, is one of the busiest women on the planet. In an interview with USA Today, she revealed one of her top tips for getting ahead in the morning: She makes sure she gets a good night's sleep. Sheryl confesses that de-linking from her technology is hard, but she always switches her phone off so she's not disturbed overnight. Habits such as lowering the light levels, getting to bed at a reasonable hour, and consciously relaxing before bed, can all make a huge difference to our sleep patterns. Then you're ready to begin tomorrow with a pep in your step. Follow these simple tips to have the best night's sleep ever. (Source)
2. They spend time in meditation
It's important to take care of your mental health when you spend the day using your brain to its highest capacity. Many of our most successful entrepreneurs turn to meditation to help. In a LinkedIn Pulse article, Jeff Weiner, Executive Chairman at LinkedIn, describes how using a meditation app helped him establish a daily meditation routine. He feels this brings great benefits to his mental well-being. Here is one woman's experience on the long-term benefits of meditation. (Source)
3. They avoid reaching for coffee immediately
Jack Dorsey, CEO of Twitter and Square, revealed on Product Hunt that his morning routine includes rising at 5 am. He follows this with exercise and meditation, before heading to his favorite coffee shop for breakfast. It may seem tempting to reach for that enlivening cup of coffee the minute you roll out of bed. But successful people know that caffeine isn't the best solution to getting going immediately. This is how much caffeine is in a cup of coffee. (Source)
BONUS! Here's a video on some great habits for the morning from successful people!
4. They have a healthy breakfast
Another high-achieving executive who has a morning routine is Richard Branson, founder of the Virgin Group. Branson is well-known for paying attention to his eating habits. In a Q&A session for American Express OPEN Forum, he says he usually has fruit salad and muesli for breakfast. If you're pushed for time in the mornings (and who isn't?), it's tempting to skip breakfast. But eating a healthy breakfast is an important way to fuel your body for the rigors of the morning. Whole grains, fruit, and slow-release carbohydrates like oatmeal, are all good options. Try one of these seven breakfasts you can make in minutes. (Source)
5. They dress simply
You may not think that choosing what you wear is important to your morning routine. However, eliminating stress about clothing choices can make a difference to your performance later in the day. Mark Zuckerberg, founder of Facebook, is famous for his dressed-down style of jeans and a sweatshirt. But this is not a coincidence. Zuckerberg explained to the Independent that he prefers to save his mental energy for important decisions and vowed to simplify his morning routine by always wearing the same outfit. Barack Obama's suits and the iconic black jeans and turtleneck sweater of Steve Jobs are similar examples. While you may not be able to turn up to work in jeans and a T-shirt, you could simplify your wardrobe. Color coordinating, mix-and-match outfits will make choosing your clothes quicker and easier. Organizing your closet helps makes the process easier too. These are our favorite rules on what to keep and what to toss. (Source)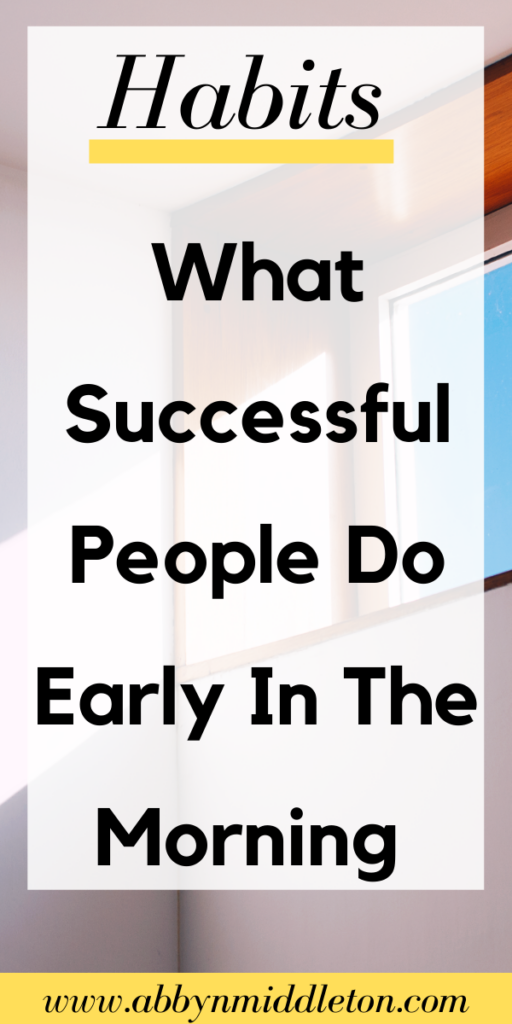 6. They set their priorities for the day
Successful people don't waste time getting going. Time is precious, so being organized in the mornings is a top priority for people like Arianna Huffington, founder of the Huffington Post and Thrive Global. Huffington likes to use her early mornings to set her priorities for the day. She told My Morning Routine that she wakes up early, exercises, and sets her priorities for the day. This allows her to tackle things in a timely and orderly fashion. Having a clear plan for the day (even if it gets derailed), is good practice because it helps keep us on track and doing the important things. Lack of focus means we get distracted by less critical tasks, so we are less productive. These are 8 reasons you can't focus and what you can do about them. (Source)
7. They find their own rhythm
Opinions vary about the best way to get started on work tasks. Some advocate doing taxing activities first and leaving lesser tasks until later. Other advise doing the most important task first. But some people find that working up to things gradually works better for them. Gretchen Rubin, founder of The Happiness Project, starts her working day by tackling routine tasks like checking emails or social media. In an interview with Today.com, she says that she find it easier to do low-grade tasks first. This psychs her up to tackle more difficult jobs afterward. By finding out what works best for you individually, you can harness your productivity more effectively. Experiment with which approach suits you best. Try these tips to be more productive in your first hour of work. (Source)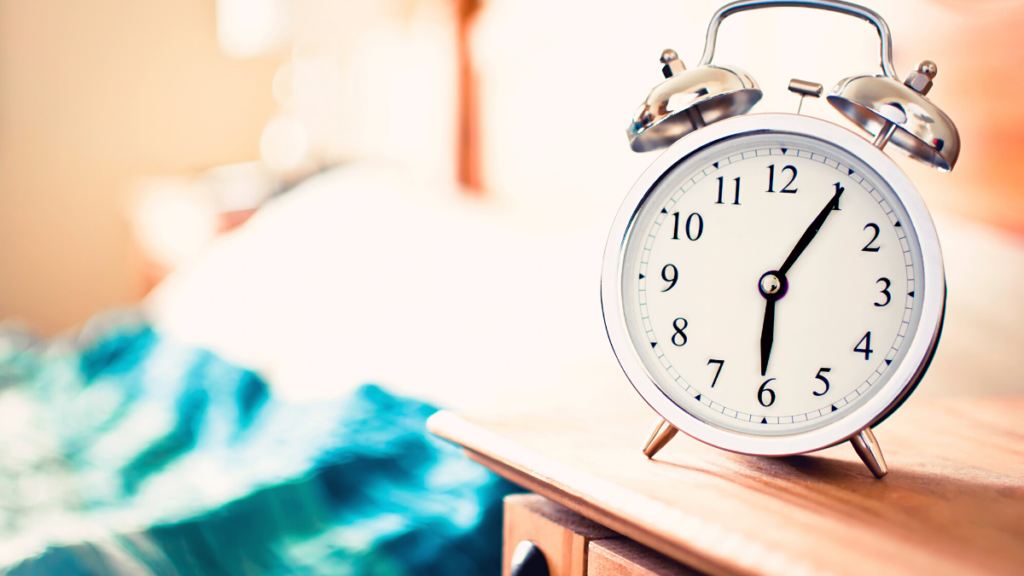 8. They make multi-tasking work
Research by Stanford University has shown that multitasking makes you less efficient when you're working. But there are ways to make multitasking work for you in your morning routine. According to the New York Times, Bill Gates, founder of Microsoft, combines running on the treadmill with watching DVDs. This self-confessed reading addict found an ingenious way to pursue his quest for information while working out at the same time. Making the most of your exercise time by listening to podcasts or audio books, is a great way to increase your knowledge. Listening in the morning gives your brain time to digest what you've heard throughout the course of the day. These are the best current podcasts you're not listening to—but should be. (Source)
I hope I helped you find out "What Successful People Do Early in the Morning!" New to abbynmiddleton.com? If so, check out my latest post on "70 Best Beneficial Weight Loss Podcasts!" Stay tuned for new posts every week! 🙂