Is Olaplex worth it? Olaplex Hair Perfector No°3 Review
What does Olaplex do? Is Olaplex worth it?
A hair perfector…Olaplex! "Repairs and strengthens all hair types." Is Olaplex worth it? The product is a leave on treatment for your hair roots too ends.
It repairs damaged, dry, and broken hair. The Olaplex range consists of 6-step product process. No°3 is known to be the famous one for it's repairing magic.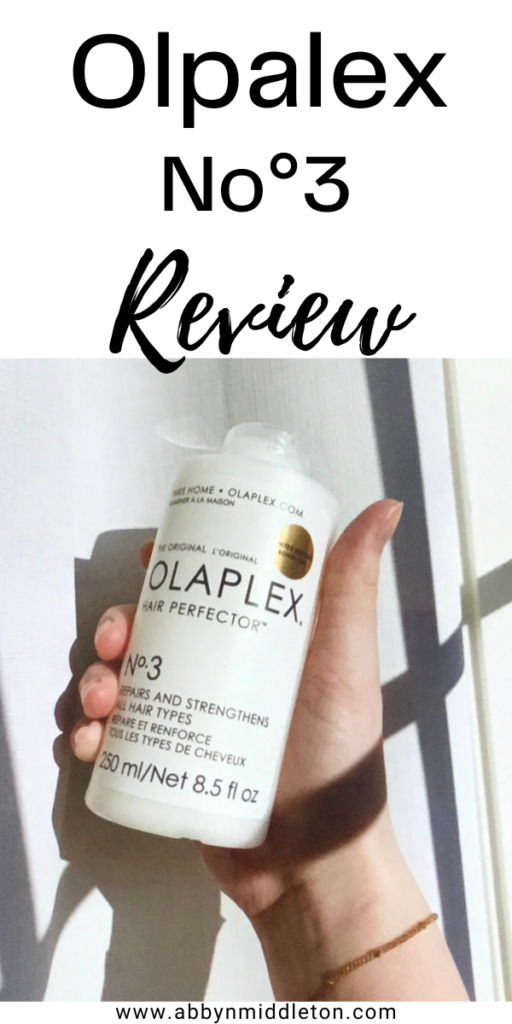 Where can I get Olaplex? How much does it cost?
Good questions! Olaplex No°3 retails for $28! You can buy or order it at Sephora, Nordstrom, Amazon, or their website at (Olaplex).
They have a variety of 6 products from shampoos and conditioners to hair treatments. They're a little pricey but work magic for people.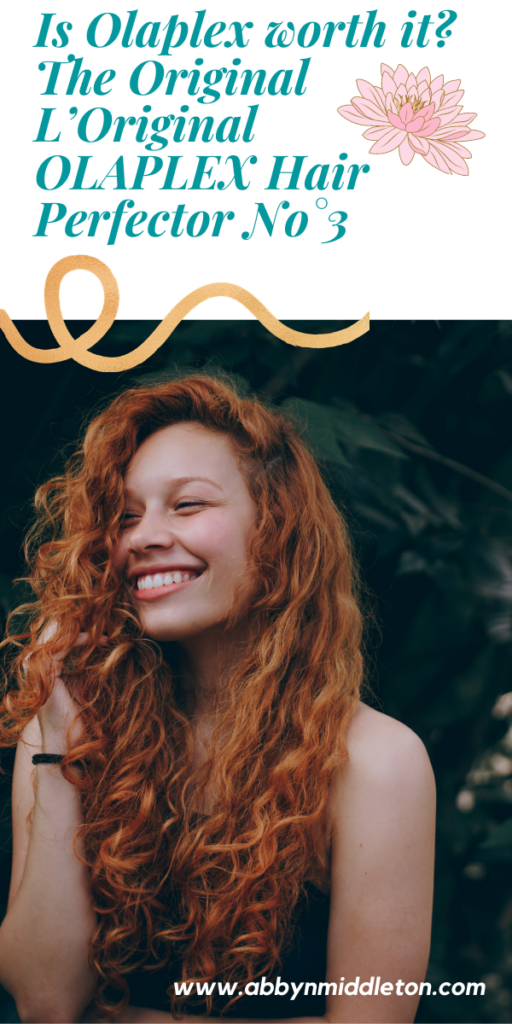 Is Olaplex worth it?
In my opinion…YES! 100% worth it. No°3 is a magic potion to me and many others. I've always asked to get the Olaplex No°3 treatment when I go to the salon.
You can get the treatment done depending on which salon you go to. My salon is Dan Tera…Aveda! Spending some money and time on your hair is all worth it to me.
Why is it worth it?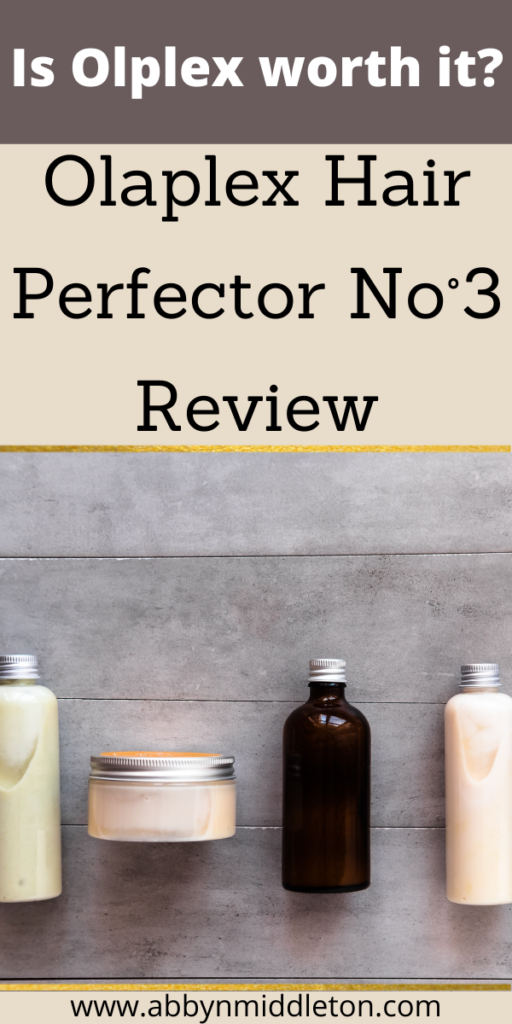 My hair type:
I am a strawberry blonde with straight to soft curls. With that said I have some strong red pigments in my hair. My roots are currently brown. I love to dye and color my hair.
I have done so many colors and bleaching processes to my hair and with that being it has been damaged many times.
Being a red you have strong warm tones and they are very hard to cover with color or take out with bleach. Many times I've had to do multiple bleaching and coloring processes to get the color and or tone I want.
Therefor, it's frustrating and I often get jealous seeing a few others who don't have to go through this intense damage.

Above all, I then have to realize that my hair color is rare. Only 3% of the world are redheads. That is pretty cool. Even though I color and dye my hair for fun and to try something new, I'm still learning self love with it.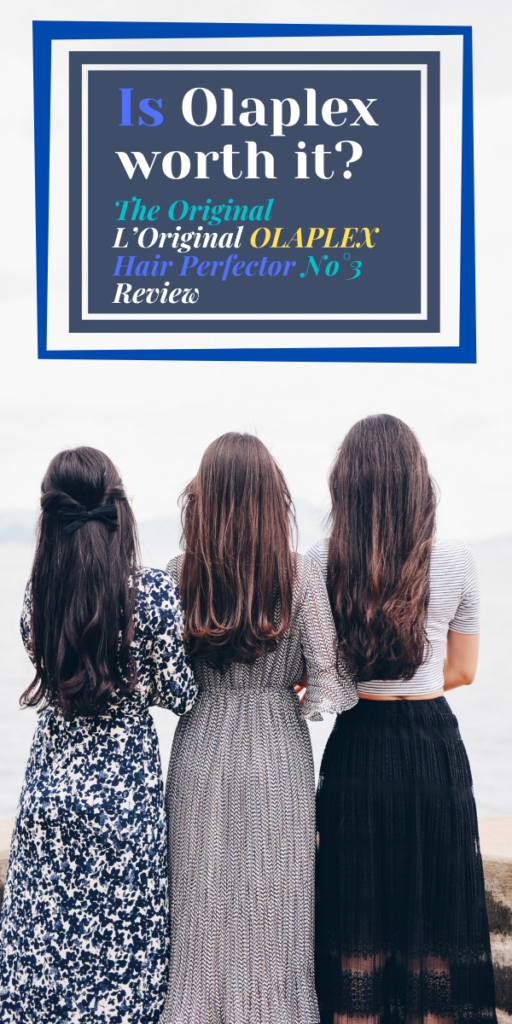 My experience with Olaplex:
About 3 almost 4 years ago I had bleached my hair roots to ends to be a platinum blonde. It worked…and therefor, me oh my did it do some damage to my hair after doing 2 processes of bleach. It was very dry and frail. I could not apply heat or it would literally break or fry off.
The front face framing pieces of my hair are very curly from root to ends. I would straighten them everyday to make them lay right.
After bleaching my hair it only made that heat damage worse. I cried and cried not knowing what to do to fix my hairs intense damage.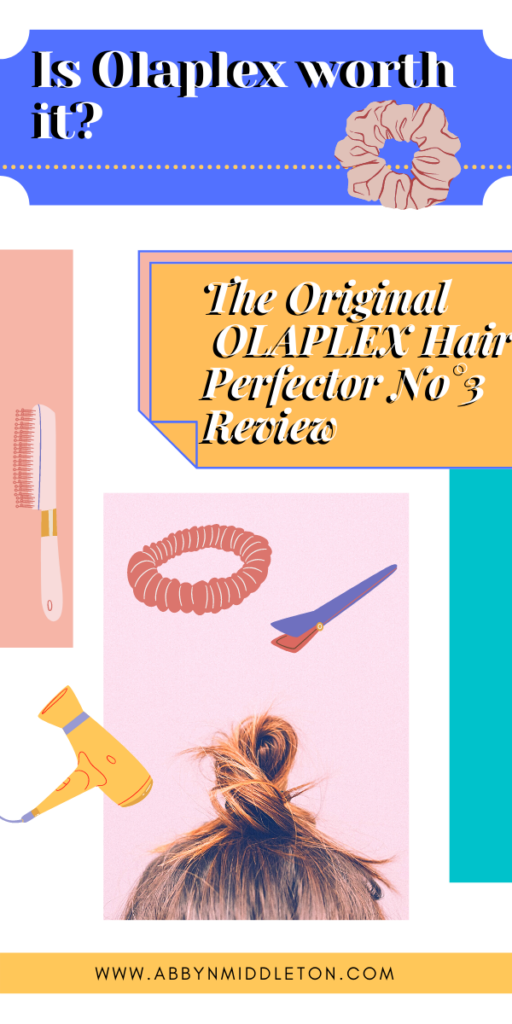 With said I did some research and came across Olaplex No°3. I read many reviews on the product…one being this lovely review I read this year…(Rosie-Eva). After that, I decided to buy Olaplex for myself.
So is Olaplex worth it? In conclusion, the soft, silky, and satin feel it gave to my hair was what I was missing and loathed for after damaging it so badly. It began to build and bond my hair back together after some time of using it. I adore the product.
BONUS: Here is a video link for another review on this product by the same lovely lady who wrote that review:

How do you use it?
Smart question! It is a leave on treatment. Basically a hair mask. You use it before you shampoo and condition. The directions say to leave it on for a minimum of 10 minutes. You only use this product once a week for somewhat damaged hair and a limit of 2-3x per week if your hair is extremely damaged.

However, I leave it on for 20 minutes. In addition, you can also sleep in it or wear it throughout the day for hours. No longer than a night and morning though. The longer you leave the product on, the softer and healthier it gets.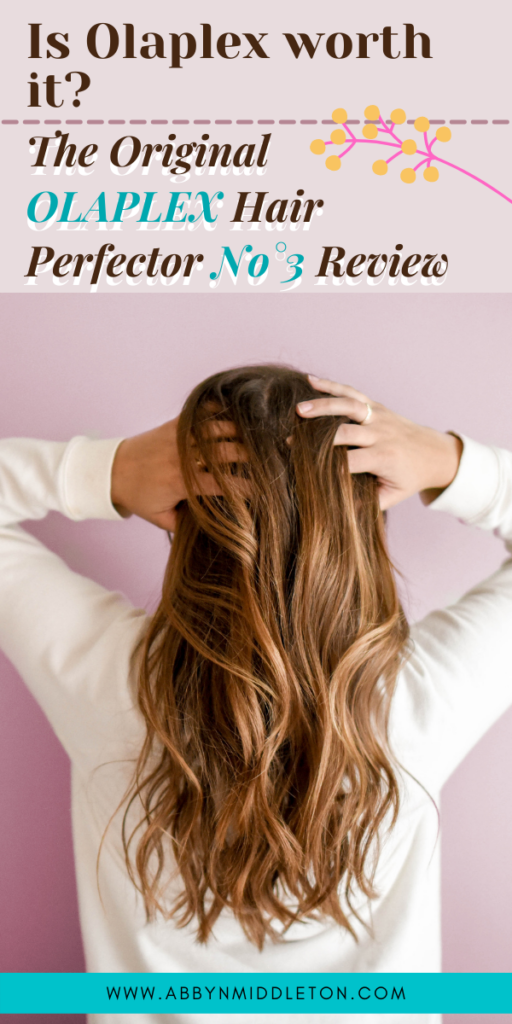 The original No°3 Olaplex size is 3.3 fl oz. People complain about the amount and bottle size. I completely understand why. The price is expensive for just 3.3 fl oz. That size should last at least a month.

Therefor, I recently bought a limited edition bonus size. It is 8.5 fl oz which should last me a month or 2. It was $56 on Nordstrom which is more expensive, but is more product than combining 2 3.3 fl oz and less money then if you were to buy 2 3.3 fl oz bottles. Here is the link for the bigger bottle of No°3 (Nordstrom) .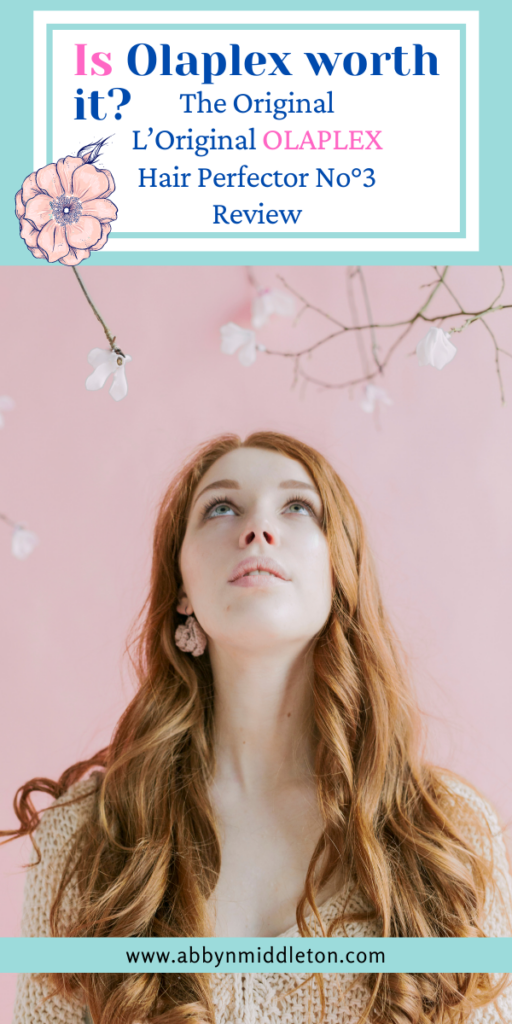 Other Olaplex products:
YES! You heard it right! There are 5 other products from their line like I mentioned! I have only tried No°3 but I will tell you about the others. No°0 is an Intense Bond Building Treatment.
It is a root treatment to repair and perfect your roots health in moisture and bond strength. You also have No°4 your Bond Maintenance Shampoo and No°5 your Bond Maintenance Conditioner. No°6 is your Bond Smoother.
It smooths, hydrates, and protects your bonds in your hair making it softer and lay down more smoothly and straight. Lastly we have No°7 which is their newest addition the…Bonding Oil!!

It is a frizz tamer and smoothing oil. Their oil also helps with shine and protecting. All 6 products are made to be used in order from 0-7. They oddly do not have a 1 or 2. It is just 0, 3, 4, 5, 6, and 7. I've heard great things about their products and highly recommend No°3!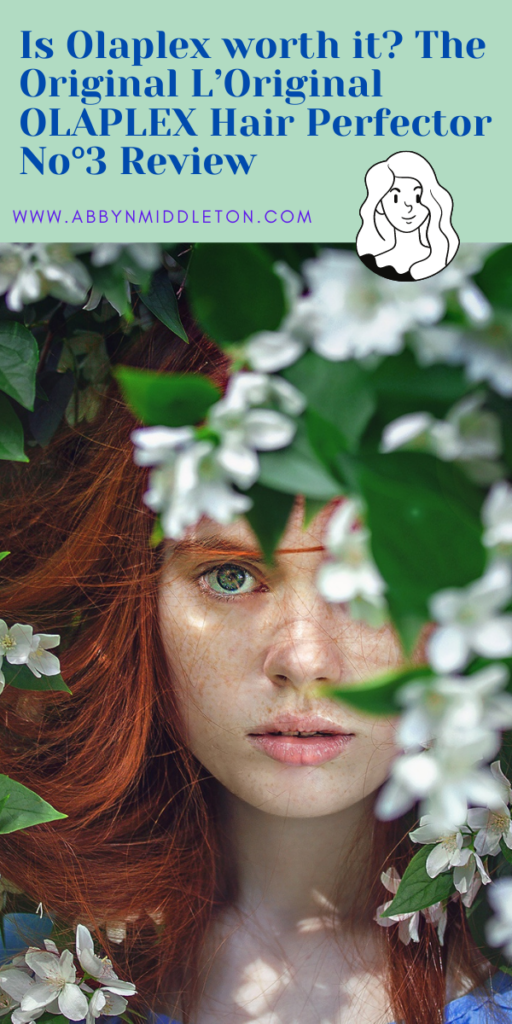 To sum it all up:
Olaplex No°3 is a bond builder. There are bonds in your hair that hold it together keeping it strong. Split ends or broken, dry, and damaged hair are broken bonds. These bonds always need to be held tightly together, not frayed or sprawled.

If you look at broken bonds under a microscope they look like a frayed end piece of yarn or a cut off piece of hay. Very pointy and sprawled. In conclusion, Olaplex builds and perfects these bonds making them stronger and healthier.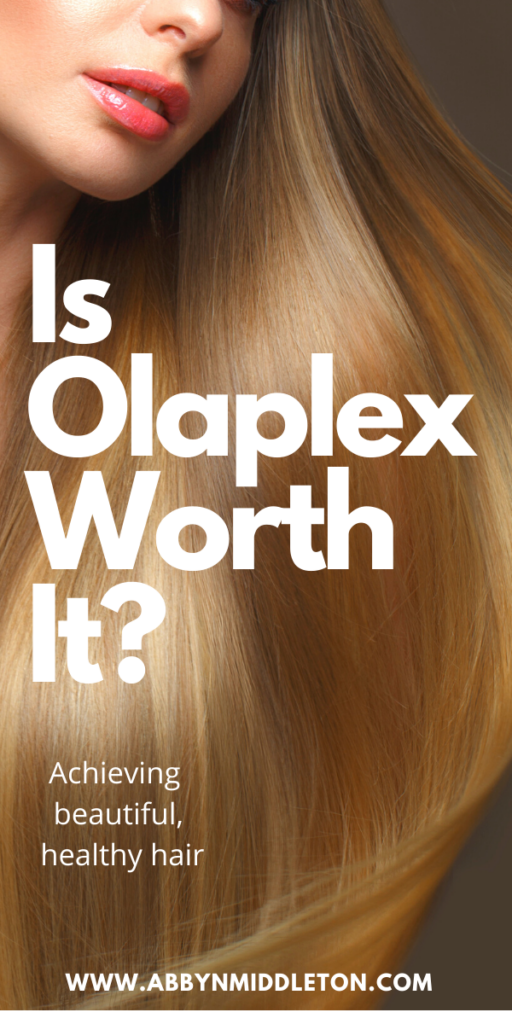 Is Olaplex worth it? The product has been WONDERFUL for me! In my words it is magic in a bottle. I highly recommend this product to someone with very brittle damaged hair. Most importantly, you have to give it some time to see results.
In the end the results should be wonderful and your hair should be much healthier, silkier, and softer. I say Olaplex equals silky healthy hair! 🙂
I hope I answered your question on "Is Olaplex worth it?" New to abbynmiddleton.com? If so, check out my most recent post on "Is Bare Minerals a good foundation? BareMinerals Original Powder Foundation Review!" Stay tuned for new posts every week! 🙂