31 Best Summer Makeup Products & Tips for the heat!
Looking for the best summer makeup products & tips the heat, oily skin, and ocean water? Well look no further! Here are some of the best makeup products and tips for getting that pretty summer glow up that lasts all day listed below!
6 Best Summer Makeup Products & Tips from Allure:
1. Use a Concealer Without Foundation
Walking around in 100-degree heat and sticky, stuffy humidity can do a number on a full face beat. Think: Smudges, smears, and all the sweat. To avoid the weather-worn mess, makeup artist Molly R. Sternrecommends lightening your routine for the season and using only what you need, like a concealer to cover shadows and spots. Dab a creamy concealer, like the Uoma Beauty Stay Woke Concealer, under eyes and on areas of concern with a finger. (Source)
$25 (Shop Now)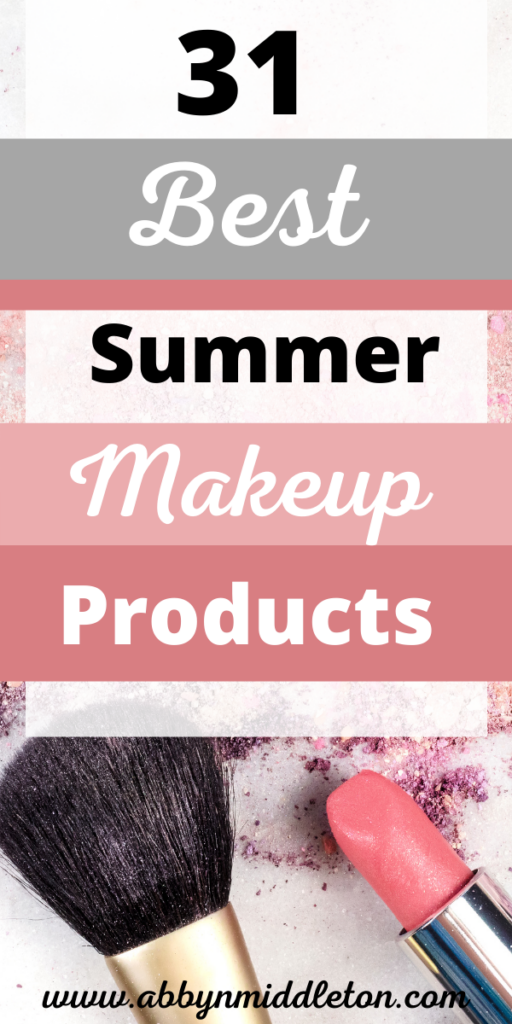 2. Try a Tinted Moisturizer
If you can't bear to go bare (pun intended), apply a light layer of a tinted moisturizer, like Laura Mercier Tinted Moisturizer Natural Skin Perfector, for a sheer glow. Or, you could always make your own tinted coverage, says makeup artist Robert Sesnek, who works with Adriana Lima and Julianne Moore. "Mix oil-free moisturizer with foundation for a softer, more sheer appearance," he says. (Source)
$47 (Shop Now)
3. Invest in the Proper Tools
"Most of us like to have a light base just to even out our complexion during the summer, but if not properly applied, it will slide off the face and end up looking like an oil slick," says makeup artist Monika Blunder. To avoid a makeup landslide, apply your tinted moisturizer with a synthetic buffing brush, like the It Cosmetics Heavenly Luxe Complexion Perfection Brush #7. "This technique helps foundation last much longer, and keeps it from looking oily," she says. (Source)
$48 (Shop Now)
4. Use Multitasking Makeup
Invest in a product that does it all — for the lips, lids, and cheeks, says Sesnek. It keeps your bag light and gives your look a soft, monochromatic focus. We like the Ilia Multi-Stick, which comes in a range of neutral shades that flatter every skin tone, like Cheek to Cheek seen here. (Source)
$34 (Shop Now)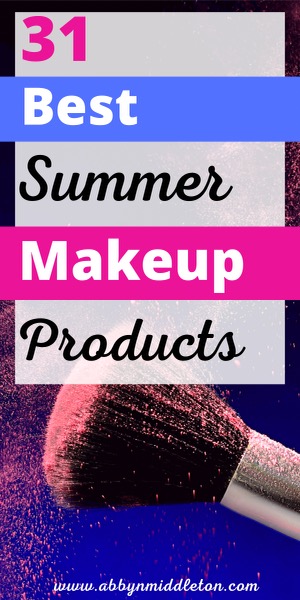 5. Get a (Safe) Tan
Get your faux glow on by way of a powder bronzer — and a whole lot of SPF. Sweep a generous amount of powder bronzer, like the Best of Beauty-winning Physicians Formula Murumuru Butter Bronzer, all over your face to deepen your complexion, says makeup artist Kelsey Deenihan, who works with Lucy Hale and Kelsea Ballerini. Then, dust a shimmery bronzer to accentuate the high points of the face (high cheek bones, bridge of your nose, and your temples) "to really make your skin glow." (Source)
$8 (Shop Now)
6. Switch to Waterproof Formulas
There's nothing worse than midday mascara or eyeliner blunders. Avoid the raccoon-eye look by investing in a waterproof version of your favorite eye product — especially in the dead of summer. "With the heat from the body and the summer's high temperatures, most eyeliners will end up either running or will have to be reapplied all day," says Sesnek. "A waterproof eyeliner won't smear, run, and can even handle the swimming pool." Our current favorite? Make Up For Ever's Aqua XL in M-24, a matte electric-blue hue. (Source)
$24 (Shop Now)
15 Best Summer Makeup Products & Tips from Lindsaysilberman:
1. Keep your lips hydrated with a lip oil.
This wet lip oil gloss by Kosas is absolutely stunning, and it serves two purposes: it moisturizes a dry pout while also adding a sheer wash of color. (Source)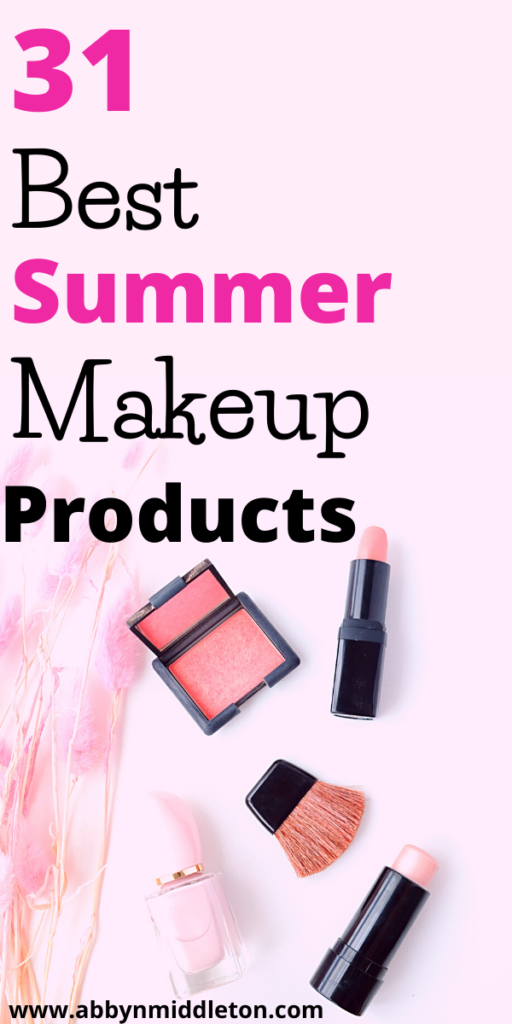 2. Consider a creamy contour.
I recently started using this always-sold-out Chanel bronzer—Les Beiges Healthy Glow Bronzing Cream—and I know it's going to be a staple of my summer makeup routine.
The texture is sooo creamy and lightweight, but gives the skin a really warm "just came back from the beach" glow. I like to apply it with a damp Beauty Blender or even my fingers. It has easily become one of my favorite summer makeup products. (Source)    How to Create the Perfect Skincare Routin
3. Dermaplane your face before putting makeup on.
For the uninitiated, dermaplaning at home is an exfoliating technique that involves removing the top layer of dead skin to reveal a fresh, peach-fuzz-free complexion. (My favorite tool to use is the Tinkle Razor.)
Putting makeup on freshly dermaplaned skin makes a WORLD of difference—you'll notice that products will blend in better, settle into pores and fine lines less, and stay for longer. (Source)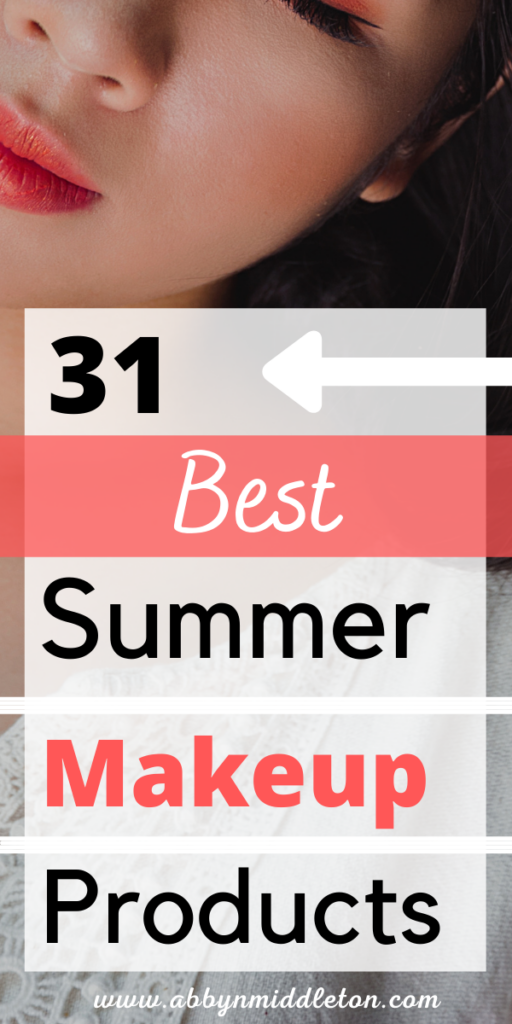 Last month, I finally found the one: Charlotte Tilbury's "multipurpose primer-highlighter complexion booster." 
The name pretty much says it all—wear it under your makeup, on top of it, or on its own for the subtle radiance you thought only celebrities could achieve. So far, everyone I've recommended it to agrees. (Source)
5. Swap your foundation for a medium-coverage tinted moisturizer.
When I asked my Instagram followers to share their favorite summer beauty products, this Tarte BB cream seemed to be on everyone's list. After trying it for myself, I can confirm: the product lives up to the hype.
It's perfect for those who want to go foundation-free in the summer but still need sufficient coverage. (Source)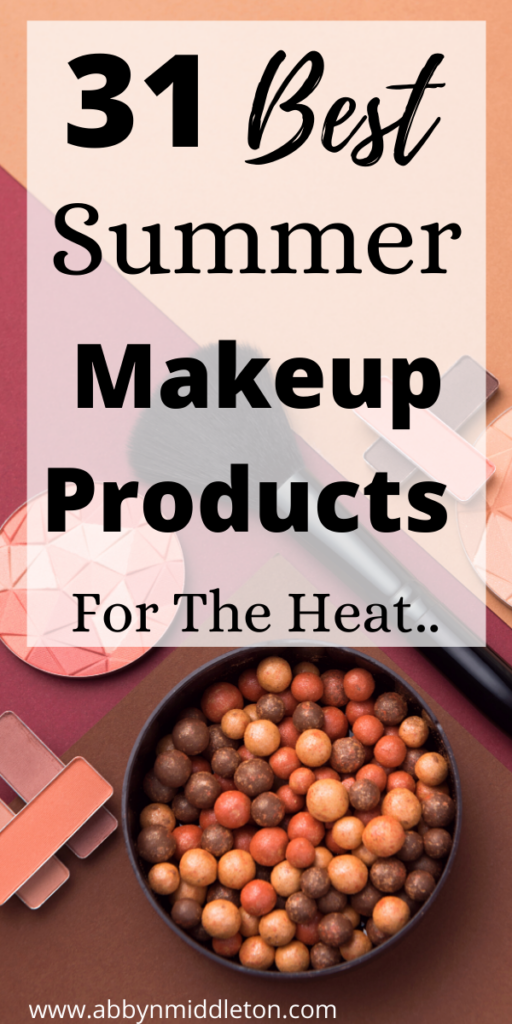 6. Choose a BB cream or CC cream with SPF.
The Tarte BB cream mentioned above has SPF 20, which I love. But if you're looking for even more coverage and a higher SPF, I highly recommend IT Cosmetics CC Cream with SPF 50.
It also comes in an oil-free matte version for oily skin, and an "Illumination" version for those (like me) who prefer a dewy look. (Source)
7. Use a light moisturizer in lieu of heavier creams.
Don't let the word "cream" fool you—the hyaluronic-rich lotion is actually super light, and serves as a great summer swap for the heavier moisturizer you've been using year round.
It promises to keep skin hydrated for 72 hours, and while I'm not entirely convinced that was the case for me, I do think its skin-quenching capabilities are unmatched.
Another summertime moisturizer I love is this new one from Caudalie. It has a gel-like consistency, which means it won't leave you shiny by mid-day, and it also helps to lighten dark spots from hyperpigmentation or pregnancy. (Source)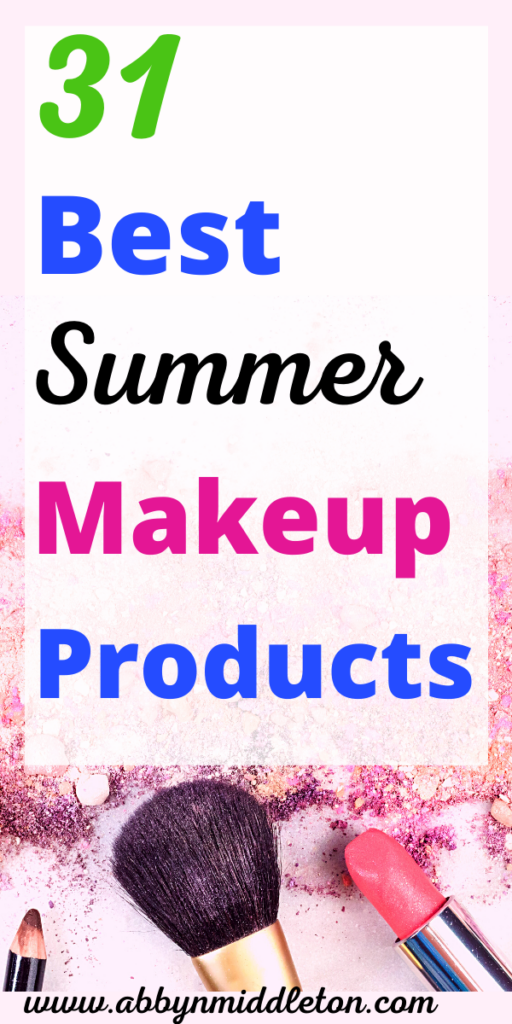 8. Try a non-matte bronzer with hints of gold.
Matte bronzers are great for contouring, but if you're looking for a warm wash of color with dimension, try a shade with fine flecks of copper and gold.
I've sworn by Kevyn Aucoin's Bronzer for years—it sculpts your cheekbones, isn't "sparkly," and gives you that just-out-of-the-sun radiance (even if you've been inside all day.) (Source)
9. Choose neutral, shimmery eye shadows.
Heavy shadows have no place in your summer makeup rotation – which is why this Huda Beauty New Nudes palette is so perfect. Use the subtle nudes as a base, the shimmery shades for a pop of color in the center of the lid, and the darker shadows as a smoky liner under the lower lash for a night out. (Source)
Lancôme's Juicy Shaker is another great option if gloss isn't your thing—the tinted lip oil feels like an ultra-luxe balm, and it comes in an impressive range of 23 shades. (Source)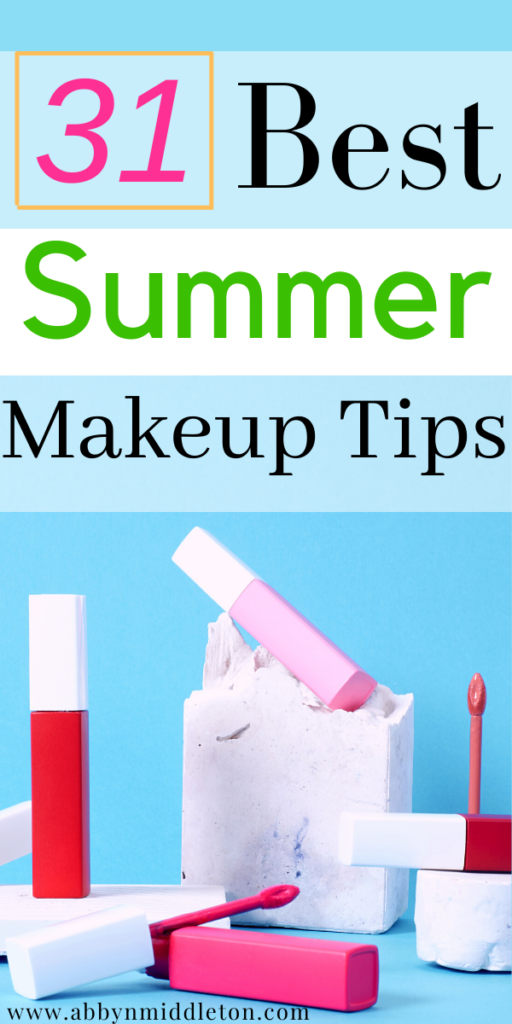 11. Use a setting spray to keep makeup from melting in hot weather.
I recommend using this top-rated setting spray by Urban Decay if you need "stay all day" makeup. I've raved about this stuff before, and it is an absolute must of my everyday makeup routine year round—not just during the summer. (Source)
12. Add a hydrating under eye brightener to your routine.
If eye cream and concealer had a love child, it would look something like Tatcha's undereye illuminating treatment. The product is a great option if you're looking to pare down your makeup routine in the summer—and even if you're not, it can be layered underneath your everyday concealer as a brightening base.
The same goes for Origins Ginzing Eye Cream and Becca Undereye Brightening Corrector, which both have ingredients that reflect light and help conceal dark circles. (Source)
Moisture is the name of the game come summer. Ditch your powder highlighter in favor of a liquid, like L'Oreal's glow drops (which can also be mixed in with your moisturizer) or Charlotte Tilbury's Beauty Light Wand(which has a cushioned tip for precise application.) (Source)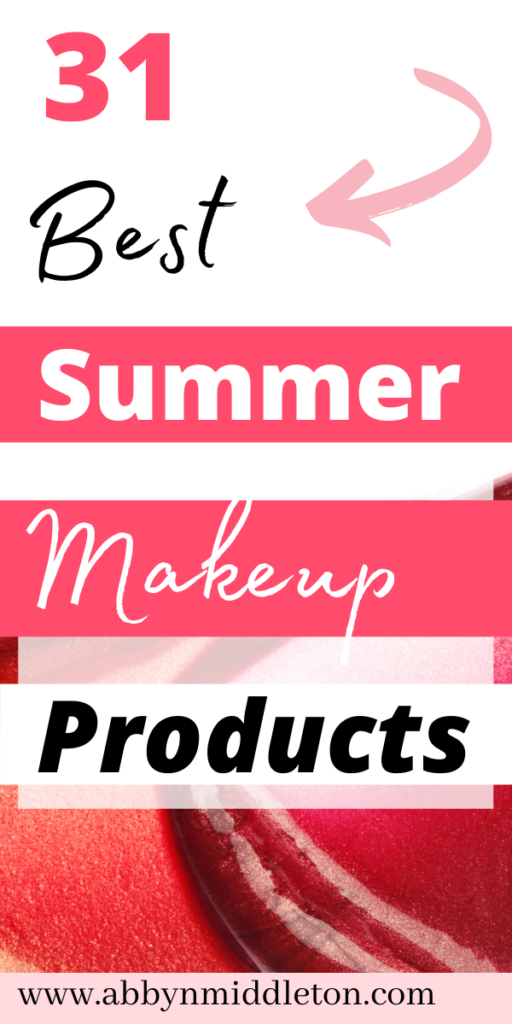 14. Try a setting spray with SPF to help makeup survive humidity.
Looking to take your sun protection a step further? Seal your makeup with a setting spray that's packed with SPF. Kate Somerville's Soft Focus mist(which has SPF 50) will lock your makeup in, while also creating a barrier between your skin and harmful rays. (Source)
15. Choose a sunscreen that pulls triple duty.
There's a reason why this tinted non-chemical sunscreen has garnered something of a cult following. For starters, it's not greasy.
Plus, the subtle tint miraculously blends into every skin tone, and as an added bonus, the product's primer-like consistency helps lock makeup in place all day long. (Source)

BONUS! Here's a video on some of the Best Summer Makeup Products & Tips :))
10 Best Summer Makeup Products & Tips from Bustle:
Since its inception, Fenty Beauty has been a leader in creating products for every skin tone, and that includes the brand's lip gloss. The Fenty Gloss Bomb in Fenty Glow is a universal shade that you can wear on its own as a soft gloss or on top of other colors to add shine. It's super versatile: Wear it in the daytime with a natural look, or try it at night with a smoky eye. (Source)
Not every item in your makeup kit needs to cost a pretty penny. Lash Paradise is often cited as a less expensive dupe for Too Faced's best-selling Better Than Sex, but it doesn't sacrifice quality. It features a formula that gives you buildable volume and added length, and at half the price, you won't have to empty your wallet to replace it when it runs dry. (Source)
While there's nothing wrong with a full-coverage moment, skin care products that allow the skin to breathe are the move. Complexion Rescue provides sheer to light coverage that's enough to even out the complexion, and you can always spot conceal other areas that need a bit of extra coverage. And with SPF 30, it gives you added sun protection, too. (Source)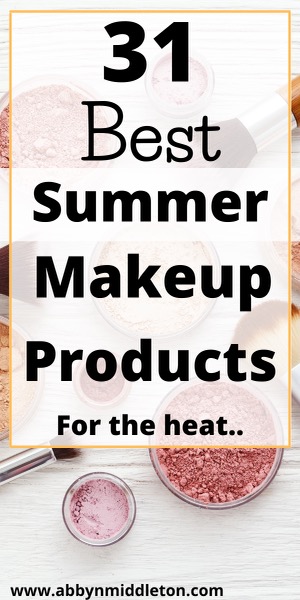 If you splurge on one thing, make it a Pat McGrath palette. The shadows in the Bronze Seduction palette are intensely pigmented and creamy, allowing them to glide seamlessly over the lid. Plus, it includes multiple neutral tones for everyday use. And if you want to kick your look up a notch for a night out, try a wash of the shade Blitz Flame all over the lid or along the bottom lashline. (Source)
Beauty Bakerie's adorable, confection-themed products are reason enough to buy them, but the Flour Setting Powder is a particular standout. While it can be used for baking (and is *chef's kiss* for it), the powder also mattifies areas where you might see oil pop up throughout the day. Use a fluffy brush to apply the product lightly in your oily areas to stop shine — and as an added bonus, it helps blur pores, giving your entire complexion a soft appearance. (Source)
Blotting papers are a must-have purse item thanks to their ability to remove shine and oil without disrupting your makeup. Tatcha's papers not only absorb oil, they're also slightly larger than others on the market — meaning you won't have to waste four papers for your entire face. Plus, they're approved by Meghan Markle's own makeup artist, Daniel Martin. (Source)
For those looking to cut down on the time spent on their beauty routine, Gimme Brow is fast, easy, and effective. The fiber-based gel gives more fullness to your brows with one sweep of the spoolie, and it'll keep your arches groomed and in place throughout the day. (Source)
There's no better glow-getting setting spray than MAC's Fix+ — not only does it set your makeup and remove cakiness, you can also use it a ton of other ways. Use it to turn a pigment into an eyeliner by wetting the color, or intensify an eyeshadow by spritzing your brush before application. There's a reason this is a cult classic. (Source)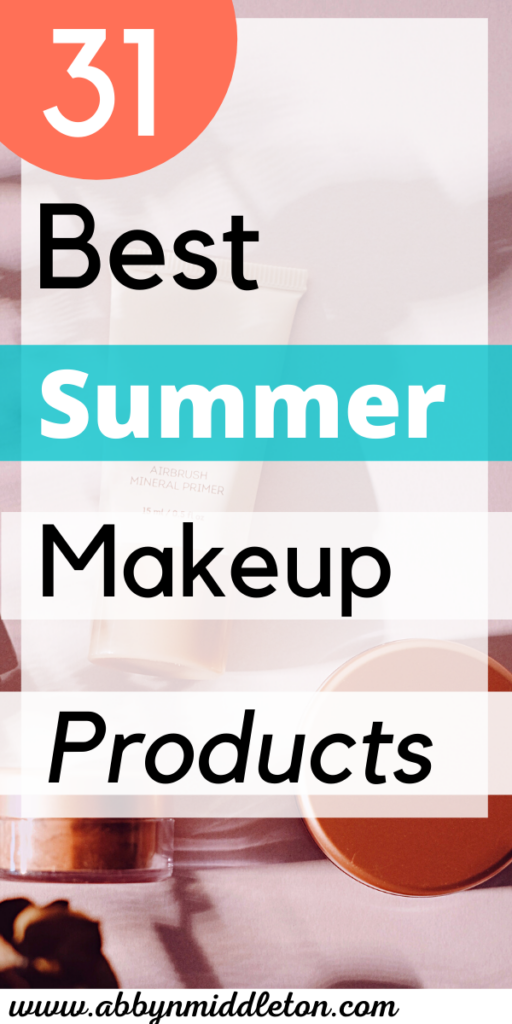 If you really want to embrace a glow, though, you need BECCA's Shimmering Skin Perfector, a multi-purpose product that works for the cheeks and eyes. Using a light hand and a fluffy brush, give yourself a subtle glow along the tops of your cheekbones, or layer the product for a see-you-from-across-the-room highlight. You can also add the powder to the inner corners of your eyes for a brightening effect, or simply sweep it across your lid for some shimmer. (Source)
Whether you want to go full Rihanna at the 2017 Met Gala or just love a natural, sheer flush, Cloud Paint can give it to you. Glossier's cream blush is easily and quickly applied with fingers, and thanks to its buildable formula, you can switch up your look from a heavy flush to just a tint of color. Most importantly, the cream formula allows you to keep your complexion fresh and glowing without forfeiting staying power. (Source)
I hoped I helped you find some of the best summer makeup products & tips! New to abbynmiddleton.com? If so, check out my latest post on "31 Best Women's Health and Beauty Products!" Stay tuned for new posts every week! 🙂